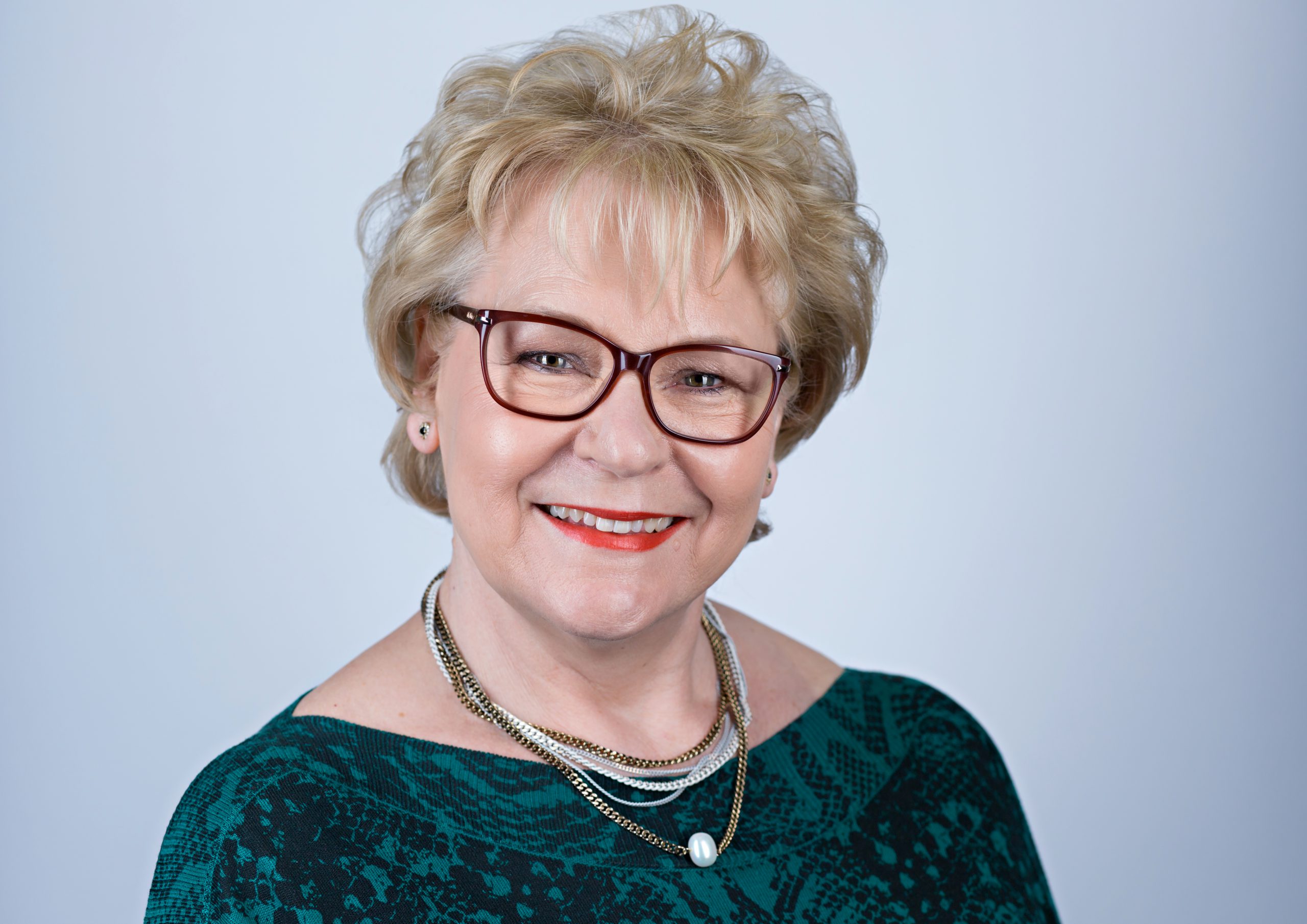 Helen Monument is the incoming Interim Chair of the World Administrators Alliance (WA-Alliance) and the owner of Monumental Assistance, a coaching and training business
Can we start with a little background information? Where are you from? What is your background?
I was born in the UK and grew up in Leamington Spa. I worked in the hospitality industry for a few years in front office and housekeeping roles, which I loved. Delivering top quality service is in my blood and this continued when I got married and went into hotel management with my Dutch  (then) husband. We moved to The Netherlands in 1980 when he was offered a job in The Hague. I wasn't prepared for the culture shock and I didn't speak Dutch, so it was a bigger challenge than I had expected. I was a stay-at-home-mum for the first few years, learning the language and taking on jobs like typing reports at my kitchen table to being a hostess in a restaurant at evenings and weekends. After ten years, we separated, but I decided that The Netherlands had become home for me and my kids, so decided to stay put. Some years later I met my soul-mate Robert and we've been together for 25 years. We live in Maassluis, a very pretty town to the west of Rotterdam.
How and why did you become an administrative professional?
Purely by luck! I had been trying to find a job, but it was tough. I wanted to work part-time, but so did hundreds of others who were fluent in Dutch. I was simply in the right place at the right time. A friend had introduced me to the American-Netherlands Club in Rotterdam and it was there I heard of an opportunity. Luckily, the work was all in English. Suddenly, I was a secretary. I had done administrative work in the hotel business, and organizing is one of my strengths, so the work just came naturally to me and I loved it! I moved on to other companies and roles, despite being made redundant three times, growing constantly and working hard on my personal development.
I studied at the Open University Business School and gained the Professional Certificate of Management, which whet my appetite for leadership. There was natural progression in my career, from Secretary to Management Assistant, Admin Supervisor, PA, Office Manager and Business Support Team Leader. I loved leading and coaching my teams and the challenges that arose, no two days were the same. During my last position at Shell, I created a highly successful Mentoring Circle for Assistants, which had never been done there before.
Early on in my career I became actively involved with EUMA, (now IMA, International Management Assistants) discovering an amazing community of my peers. Being Executive Chairman of the association gave me the best leadership experience that I could have wished for. Looking back, I can see that one of my greatest strengths, responsibility, plus the need to serve, has been a driving force in my career choices and are ideal attributes for anyone who's serious about being the best they can be in our profession.
Tell us about your new role as a business owner.
The idea was born some years ago when retirement age began to loom on the horizon. I started thinking about what my life would look like once I stopped being an employee. After some serious mind mapping and honest feedback sessions with my inner circle, it became obvious that my passion lies in my profession. People I trust helped me to realise that I could use all the experience and expertise that I have built up in the past 35 years to pay something back to our amazing profession that has given me so much. That was the start of Monumental Assistance.
I studied for my Coaching & Counselling Diploma while still in full-time work, quietly building up my business. I have since given training and workshops to Assistants in The Netherlands, Belgium, Germany, Switzerland, Oman and Kuwait, spoken at conferences all over Europe and of course, continued with one-to-one coaching of Assistants at all levels. I took early retirement in May this year intending to turn my full focus onto my business, but of course COVID-19 put a stop to a lot of my plans. Not only did I have to manage my transition from employee to entrepreneur, I had to regroup and find other creative ways to reach my audience.
You are the incoming Interim Chair of the WA- Alliance. Tell us about that.
It was such an honour to be asked to take over as Interim Chair from Eth Lloyd who has been a driving force of the WA-Summit for so many years. The organisation has developed hugely under her guidance. As agreed by the delegates at the 10th WA-Summit in Frankfurt, the creation of the World Administrators Alliance is the next natural step in its maturity, providing structure, governance, global leadership and continuity as a newly registered, non-profit trade association.
The WA-Summit will remain the bi-annual working conference when delegates come together from across the globe to discuss and work on the various initiatives on behalf of our members, so the WA-Summit name won't disappear, but will come under the umbrella of the WA-Alliance. The new WA-Alliance will enable responsiveness, resilience and advocacy for the WA-Summit and its outcomes, such as International Credentialing, Workplace Harassment, the Image of the Profession and the Skills Set Matrix.
The new (Interim) Council will be endorsed by the delegates at the online Business Session of the 11th WA-Summit on 30th August and I'm extremely excited about working with them to launch the WA-Alliance onto the global stage. Administrative Associations who are members will have their voices heard, as we guide, influence and positively develop and elevate the global administrative community.
How do you manage your time as a business owner and your role as Chairman?
They say if you want a job done, give it to a busy woman! As I am now my own boss, I get to choose how I allocate my time, so I plan my schedule around the things I'm passionate about, whether that's Monumental Assistance, WA-Alliance or my private life – yes, I have a private life too!. I use #RewiredNotRetired on social media, which reflects the new phase of my life. This role may be a voluntary one, but I take it very seriously and am as committed to it as I have been to every job I've ever had. Anyone who decides to commit themselves to a voluntary role will tell you how rewarding it is, you really are paying something back to the world.
What is your vision for the WA-Alliance?
Many extremely successful Associations are doing great work in their respective countries. By bringing all those groups together, to share research, experiences, expertise and resources, we are so much stronger as a profession and can help support and develop each other in so many ways. This means bringing together motivated people from all over the world who are passionate and dedicated enough about our work to commit to driving the Alliance initiatives forward. I want the Alliance to become the global face of the profession and the binding factor for admin associations, to give admins at every level a united voice and the feeling that they are not alone, to elevate the role and to create the recognition that our profession deserves.
What inspires and motivates you?
I am astounded by the amount of creativity and innovation that is happening right now. I get inspiration and motivation daily from the incredible people out there in our community who are dedicated to this profession of ours and are doing amazing things to build and maintain networks and associations, provide training, conferences, books, webinars and a range of resources that help admins anywhere. The most inspiring gift you can give yourself is education, that's why my favourite hashtag is #NeverStopLearning, which has been my personal motivation throughout my career.
What advice would you give someone just starting out as an Assistant?
The most important thing is to be true to yourself and to be proud of what you do. Allow yourself to try and allow yourself to fail because that's how you learn. Be curious, ask the right questions and say 'yes' to any opportunity you're given. Never compromise your values, if something doesn't feel right you shouldn't be doing it. Keep your balance and build an inner circle of people you trust, who will always have your back, and who will always give you honest feedback, because they care about you. Finally, of course, never stop learning.
So, what's next for Helen Monument? Where do you want to be in five years' time?
That's a great question, especially in times of COVID-19. At the beginning of the year, I thought I knew exactly where I would be, but like everyone else, I'm not certain what the future may hold. My focus is now on Monumental Assistance and the WA-Alliance. In 2025, I hope that the world is in a better place than today, that we are all healthy and I can look back and be happy and proud of the things I've done.