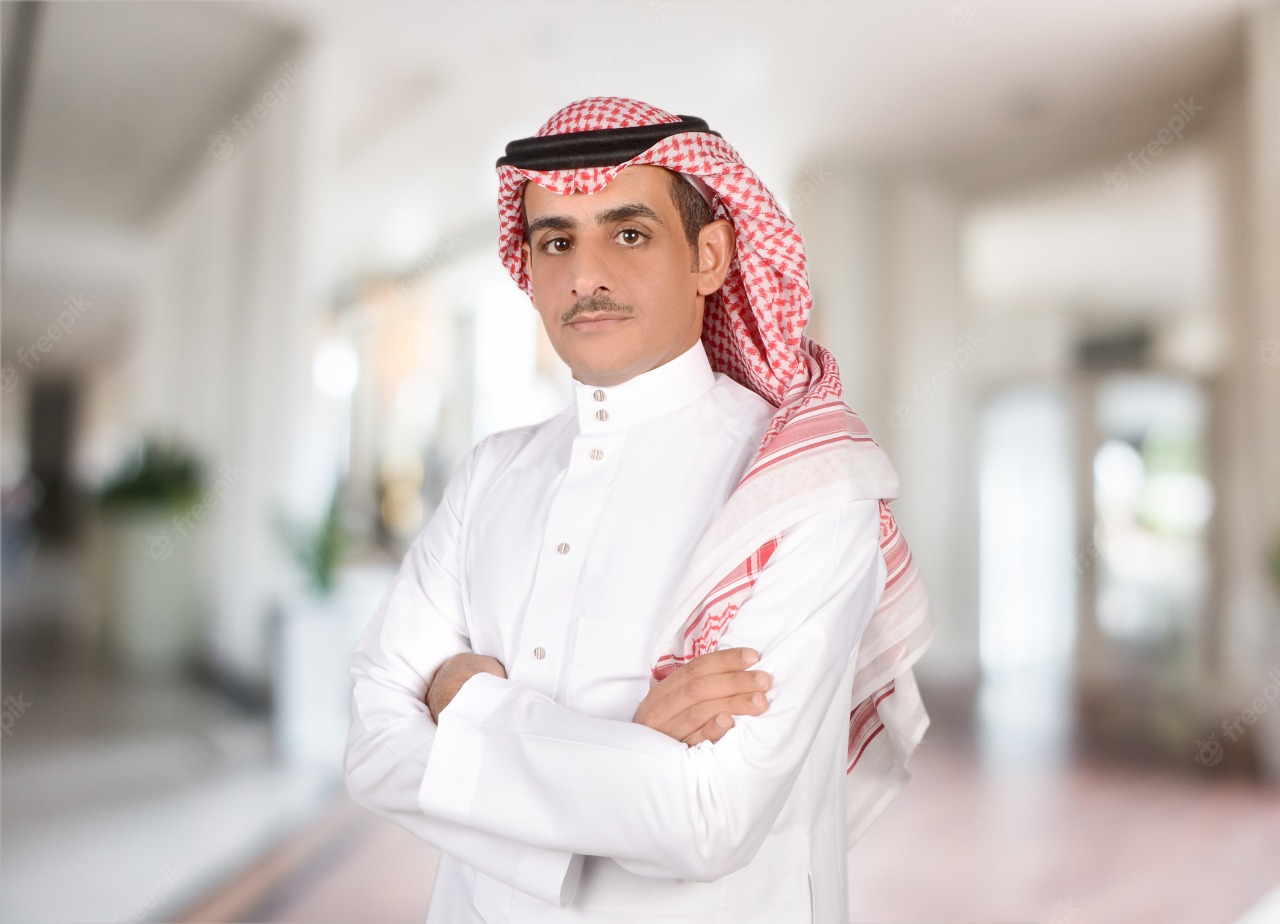 Mohammed Humaid Almutairy runs an online network in Saudi Arabia and leads the IAAP branch in Saudi Arabia & UAE
Can we start with a little background information? Where are you from and what do you do?
I live in Riyadh, Saudi Arabia. I studied English literature and graduated in 2016 from King Faisal University. I started my professional journey as a receptionist. After a year in that role, I moved to the public sector as an administrative clerk, a position I held from 2011 to 2015. In July 2015, I got a job that secured my future; I was appointed as an Administrative Assistant at King Saud bin Abdulaziz University for Health Sciences (KSAU-HS).
In April 2020 I was promoted to Senior Administrative Assistant. I work with the Office of Academic and Students' Affairs. Supporting the office of the associate dean is an amazing opportunity. In my current role, I am responsible for preparing reports and documentation for the department. It is a phenomenal team of incredibly inspiring and professional people.
How did you become an Assistant?
I had never considered it my path, yet I enjoy helping others, serving and making a difference, and this role perfectly moulded those things for me.
I am very passionate about my profession and researched everything I needed to know about breaking into the field through training, networking and volunteer work. I attended several conferences and networking events. It was helpful to meet people in the administrative field and network with other administrative professionals, learn about new resources and learn new skills to enhance my career. I volunteered with the IAAP Foundation as a foundation ambassador and, since 2021, I have been the director of IAAP's Saudi Arabia & UAE branch.
How has the COVID-19 pandemic changed your role?
It has been a huge shift in how we work. Much of my time has been spent helping colleagues who are not used to holding virtual meetings, or processing or finding information in Microsoft Teams, to adapt to these new resources. I know that my ability to now run most of our day-to-day tasks remotely, and electronically, has meant I have been able to keep the wheels turning and the workflow moving with very little disruption. But the main purpose of the role is the same. You need to continually update your skills and how you work to adapt to changes. How to work remotely, more digitally and hybrid is of course something that is now a focus for us all, whilst ensuring that you still provide a lot of value.
You run an online network for Assistants in Saudi Arabia. Tell us about that.
The online network and the IAAP Saudi Arabia & UAE branch enable administrative professionals to be visible as a community, to raise concerns as one voice and to actively play a part in our profession as an administrative function rather than as siloed individuals. We have been able to bring about tangible change, and dedicated training.
As a profession, we often work in the shadows; we only occasionally celebrate our achievements. We recognised that as a group of professionals, we have gaps in our training because we do not highlight what we need.
So, I hosted multiple sessions conducted by international speakers such as Lucy Brazier, John Burge, Diana Brandl and Rachel Suman from IAAP. In July 2021 I was nominated to serve as a branch director with the IAAP.
Starting the first international IAAP branch meant that I had to look beyond my day-to-day at what was happening in the administration field. I saw how little time we have, as individuals and as administrative professionals, to look after our own development needs because we are always so busy looking after the needs of others. I conducted more than 15 educational sessions from August 2021 to July 2022, and I have now started the new term for 2022–2023. In the future l plan to conduct more professional training sessions to help, encourage and inspire the growth and confidence of my colleagues in Saudi Arabia.
I have also been nominated as one of the international delegates to attend the World Administrators Summit, which will be held online in October 2022. This opportunity will allow me to explore more and discuss new things that will help our profession.
What strategies do you use to balance your job and your life outside work?
Achieving a healthy work-life balance requires managing our professional and personal life in sustainable ways that keep our energy flowing, our minds and bodies healthy and our whole selves happy and content. For me, it is a lot of work with both my current employer and the IAAP, but I also gain energy from it. I'm highly organised and I plan everything I do. This helps me to easily find a balance between my personal life and work.
Why do you think the role of the Assistant is a valuable one?
I think the Assistant is an important member of the office. They help to make sure everything runs smoothly and conduct essential everyday tasks such as filing, organisation and maintaining schedules. They also provide key support to colleagues by delivering important information when needed. What I enjoy the most about being an administrative Assistant is knowing everything that goes on in the office and being the key person to ensure everything runs smoothly.
What advice would you give someone starting out as an Assistant?
Being an Assistant is a privilege. We are at the right hand of the executives we support and work with. We learn new things every day about the business in which we work, and we are entrusted with some of the most important core elements of what makes that organisation or company work.
As a professional Assistant, a large part of the job is to keep someone else organised and on schedule. You must, therefore, be well-organised yourself. Use checklists to arrange your workload and tick off each point once complete. This will help provide you with a clear overview of what needs to get done, how much time each task will take and the deadlines to determine priority. Walk through your checklist every day and ask yourself if anything can be added, postponed or removed.
So, what's next for Mohammed Humaid Almutairy? Where do you want to be in five years' time?
Five years down the line, I will have achieved goals for the company as well as personal goals for myself. I would welcome the opportunity for advancement, perhaps to a supervisor or managerial position, where I can continue to grow with the company, influencing and supporting other employees in their career paths.