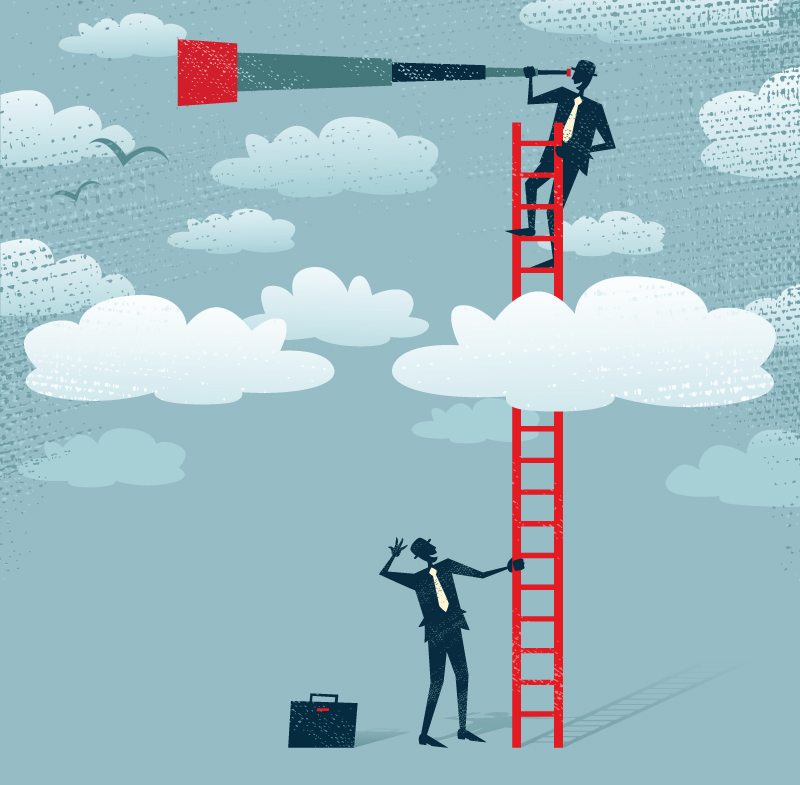 Summary of the Management Assistant 2020 research  
Thanks to longevity and increasing globalization, employees in future organisations may consist of representatives of five different generations and (most probably) many different nationalities. Furthermore, ever developing technology has a huge impact on how we work and communicate with each other. The Management Assistant report sheds light on how Assistants, human resource experts and other managers view the future and how they see the Management Assistant's role evolve.
Generally, respondents to the Management Assistant 2020 online brainstorm thought that having people of different ages working together is an opportunity: the working communities will become more versatile and inspiring. Everybody can make a contribution, share their knowledge and also learn from each other. Regardless of age, readiness to collaborate and update one's competencies is important as one faces new challenges.
The factors that play the most important role in cooperation with colleagues are attitude and organization culture. However, as the ways of communicating and thinking can differ considerably, the Assistant's role as an interpreter between people of different ages, as a creator of team spirit, and as a mentor may have a significant impact on the atmosphere. Future management assistants will need to be able to align views and sympathize with others, and also understand how people gather and assimilate information.
In the future, working across time zones becomes common practice and virtual connections such as email, phones, web-casts and teleconferences are used in cooperating with others more and more. Working in a global context can be fascinating and open up totally new worlds for Assistants – also in terms of travelling. However, more challenges can also be identified: for example, adjusting the working hours can be difficult and one might feel that there is no time to relax at any hour. Globalization also affects local ways of working – it is no longer possible to think "this is the way we've always done it".
The Management Assistants 2020 respondents believe that technology will provide new opportunities for automating routines, and release time for more demanding work and developing working methods. For instance, Assistants may specialize in managing corporate reputation and image in social media, both externally and/or internally.
Based on the research, one can predict that future organizations operate less in the top-down and more in the down-top manner. Furthermore, as the future working environment becomes more hectic, managers and their Assistants work side by side as change agents. Different organization structures also provide new career opportunities for secretaries and Assistants in specialist, management and supervisory roles.
It is believed that the number of Assistants in organizations decreases and Assistant teams become more common in the future in an attempt to increase efficiency by combining capabilities and competences and using them differently. Similarly, work of future Assistants is done more and more in teams and projects. An Assistant might move from one project team to another and the job changes constantly. On the other hand, Assistants may be the ones who represent some stability in the organization.
In the future, management assistants need to be much more proactive and manage their own work instead of receiving clearly defined assignments. That means greater independence and bigger responsibility: self-management and life-long learning will be skills that are valued.
Based on the results of the Management Assistant 2020 research, the management assistant's work will consist more and more of developing processes and procedures – in short, ways of working. This trend can mean redesigning and/or creating totally new internal services for future companies and working communities.
Table: Examples of Assistants' roles that emerged in the Management Assistant 2020 research.
Streamlining practices and procedures
An Executive Assistant must have knowledge of different areas of the business and must make sure that their work is synchronized so that the company moves forward.
The Assistant has a helicopter view of ongoing processes and knows how to connect these processes.
The Assistant takes care of the routines quickly and systematically, and maintains the backbone of the company: the basic processes in condition. This allows the experts to concentrate on their core competence areas and the development of the company.
The more we are moving towards paperless office work and using new programs and common document systems, the more highlighted the secretary work will become to have smoothly running operations. The role of the secretary will include more administration and control of the total system.
The work is about organising, co-ordination and delegation, not doing and execution. Planning is everything; there must be time for this.
The role of an Assistant is also to harmonise/coordinate his/her/other people's work and to make efforts for the smooth running of everyday activities in the organisation.
Influence on work ethos and atmosphere:
The Assistant must have good interaction and communication skills to support the atmosphere of the work community and be able to handle challenging situations.
Personnel is distributed, works remotely and in different kinds of hubs. The Assistant could be a collective power and preserver of community spirit.
The Assistant is a high-class professional, valued team player and part of the organisation. She is trustworthy, composed and temperate both internally/mentally and externally/physically.
Contribution to the strategy implementation and achieving of goals:
The management assistant must be able to apply strategy and invest and engage in it. The Assistant understands and knows the strategy; stands up for it in conversations and defends the strategy and common goals and operations considerably in all situations. She sells the strategy.
Thanks to more developed technology we don't have to stay so much in the background, but there will be more time to attend strategy meetings and other meetings focusing on the goals. After we have taken in the goals we are able to independently help the management to meet their goals.
In future, the Assistant just like other employees, management and stakeholders, works in tighter and tighter co-operation to meet common goals.
Supporting and helping others to succeed and cooperate:
Assistants may supervise and lead an internal team, creating team charters, helping them through the "form, storm, norm, perform and mourn" process of teamwork.
The Assistant very often follows the preparation of the changes closely and has time to adjust to the coming change. Thus it is possible for her to support others when the change starts to actualise.
Although technology will have changed and may make IT etc. easier, people will be much the same and an Assistant's role will still be to support those who they are working for in a truly efficient way. And she may well be taking on even more of her boss's workload.
Apart from her task to work together closely with her manager, the executive assistant will more and more become part of the whole team because she develops tasks together with her manager. One of her main tasks is information management; he or she is essential for the team but at the same time part of it.
As an Assistant my job is to see that everything works: schedules, arrangements, information flows… those who I work for have it easier than without me. I try to be one step ahead and follow the calendars of others.
Linking stakeholders and connecting people across borders:
The Assistant works as an intermediary between different age-generation cultures. The social networks are born in a totally different way for the digital natives, and for them it is very natural to operate internationally from very young. The older generations value face-to-face contact maybe more.
The management assistant has good networks also outside the organisation, and she can maintain good relationships with different stakeholder groups.
Contact with the customers is also an important part of our work, so we have to be open-minded, know new cultures and ways of thinking. We can also be brought to work with people from all over the world, so diversity is present.
The management assistant will bring people together from the different networks connected to the company and its employers, making it is possible to create new connections for everybody; to create co-operation between people who formerly did not know of each other's existence and to increase co-operation between the different departments… The Assistant will do this via good database management, the creation of (mixed) networking opportunities and by following the trends in relationship, reputation and conversation management.