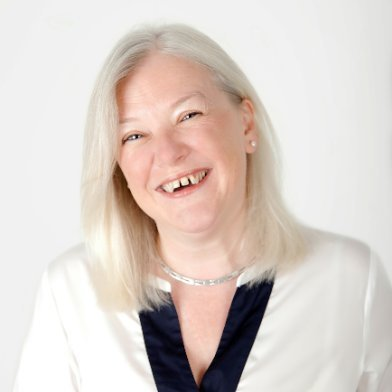 Sometimes, as John Lennon said, life is what happens when you are busy making other plans.
2018 has been about resilience and the lessons that become obvious when we are called upon to change our paths unexpectedly.
This year has been far from straightforward.
Firstly, Kathleen Drum, our fabulous editor has been undergoing treatment for breast cancer for the last 10 months (surgery, chemotherapy and radiotherapy). It's taken a bit longer than expected as unfortunately, she had a couple of infections which landed her in the hospital for a while.
From the start, we made it clear that however Kathleen wanted to deal with the situation in terms of work, we would support her. She made the choice that as much as she could, she would work throughout her treatment. She has continued to edit every issue. I suspect she found it a distraction. But at her request, most people didn't even know she was unwell until she had finished treatment.
The rest of the team has been strengthened and inspired by Kathleen's dignity and professionalism throughout this year. There has been no fuss, no drama and a stoic determination to work her way through it.
The good news is that she has now finished the last of her treatments and is on her way back to full health.
Fast forward a few months.
If you follow me on Facebook or attended Executive Secretary LIVE in Silicon Valley, you will know that I took the last-minute decision not to emcee the event, and instead to stay home with my son, who has been unwell with serious mental health issues for much of this year. We had reached a crisis point. It became clear that there would be no quick fix and that my family had to come first for at least a couple of months.
And guess what? The sky did not fall in. The business did not spontaneously combust. In the midst of all this turmoil, our incredible community rallied. My calls for help were met with a universal 'whatever you need'. I can't thank all those that stepped up enough. The feedback was incredible.
In the midst of all the darkness, there were some important learnings.
I was overwhelmed by the messages of love and support but particularly from Assistants thanking me for leading by example and putting my family first. I am from the generation of women that had to prove ourselves to be as good as the men in the workplace and I guess this is subliminally always in the back of my mind. Recently, I saw a post on Facebook which really hit me between the eyes. It said, 'Women are expected to work like they don't have children and parent like they don't work'.
Staying home with my son was a tough decision, but it shouldn't have been. What am I working for after all? There will be other events. We shouldn't have to choose, ever, to put work in front of the people we love. It's conditioning and it's simply wrong. In my classes, I teach that we train people how to treat us. Saying no to compromising our families is a good place to start.
That's why this Christmas, I am shutting the office doors and not looking back. My entire team has three weeks off.
The point is this. Whether you decide to work your way through a crisis or not, the decision has got to be what is best for you. Not what other people think is best for you. You have a choice.
Kathleen is on her way home to see her family in New Zealand, Matthew (my EA) is on holiday with his wife in Florida and Jenny, who looks after subscriptions, will spend much of the Christmas period either whirling around various ballrooms or with her family and church community.  I am going to spend some proper time with my family, just focusing on how lucky I am.
This year has been a timely reminder that my work might be my passion but it isn't my life. My family is. I want to make my life, not just my work, the best that it can be. For me the most important thing this Christmas is love. The rest will work itself out.
Wishing you all a Christmas holiday full of light and love.
Lucy