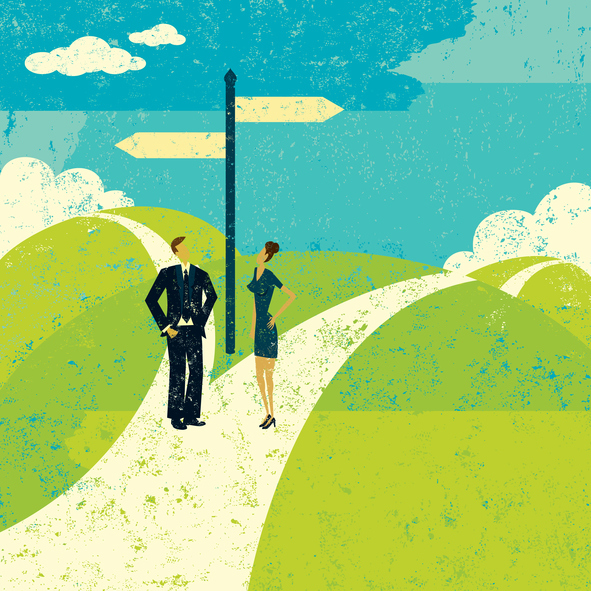 Ensure you understand the risks and opportunities of working abroad says Adam Chapman
Receiving an offer to move abroad with work seems, for many, a thrilling opportunity. A chance to start anew, see more of the world, make new friends, and further your career. But uprooting and shifting overseas can shake up your life in all the wrong ways.  Before you say 'yes' to the exciting opportunity, consider the following: –
Your salary versus the cost of living
The first and arguably most important consideration is the cost of living. You may be tempted to accept the job offer in the hope that you can make ends meet when you get there. But the reality is that the cost of living abroad will be different from where you are now.
Will your new salary allow for a comfortable lifestyle? Or will you have to make serious cutbacks? And are those cutbacks worth the move?
You don't want to move to a beautiful, cultured city only to find you can't afford to do anything.
Cultural differences
Consider how much of a shift in culture you should expect and if such a shift is something you would be prepared to endure.
Moving abroad can feel alienating, perpetuating a longing for home. It takes time to adjust to new ways of life and if you aren't prepared to accept that, maybe the move isn't right for you. Spend time researching and understanding the area, the customs, and the people who live there.
The more prepared you are, the less of a culture shock it will be.
Progression
In most instances, job relocation means promotion. If you're moving to take a job further up the career ladder, for higher pay, then great. But think further ahead and consider the next few years. After this promotion, is there room for another? Again, does the extra pay warrant the move?
If the move is a clear step in the right direction for your career, it might be worth it.
Family & friends
Take your time in researching your potential new home and talk openly about the shift with both friends & family. Take on board their opinions. They're the people who know you best and can offer some useful guidance when you need it most.
Consider your family commitments. Will you ask your partner to shift jobs as well? Will you take your children out of school? Are your parents in poor health? You aren't going to be able to see them day in day out and contacting them will mainly be done online.
Accommodation
Consider how much time you will have to find a place to live before heading out there. Do you have any friends in the host country that would accommodate you while you look for a place to live? Will work provide accommodation?
You aren't going to be able to fly over to the host country every few days to view a property, which means you may have to dash around when you move there trying to get yourself a home!
Health
Falling ill in a foreign country poses a number of problems. Take time to understand the health care system in the county you're headed to. And if you have a medical condition, make sure you understand where to receive the necessary treatment or medication.
Health insurance is also worth looking at closely. Your current medical coverage may cover you for long-term overseas stays.
The contract
Lastly, consider the contract you have been offered. How does it compare to previous contracts you have worked within? It sounds obvious but a contract for work abroad will differ wildly from a contract you signed in your native country. Spend time scouring the document and make sure you understand it completely. Find out how many days holiday you're entitled to – it will make planning your trips home a whole lot easier.
Moving abroad with or for work holds a host of opportunities, opportunities which are worth taking a risk. But always make sure that it's a calculated risk – one that has been thought through, with all outcomes considered.