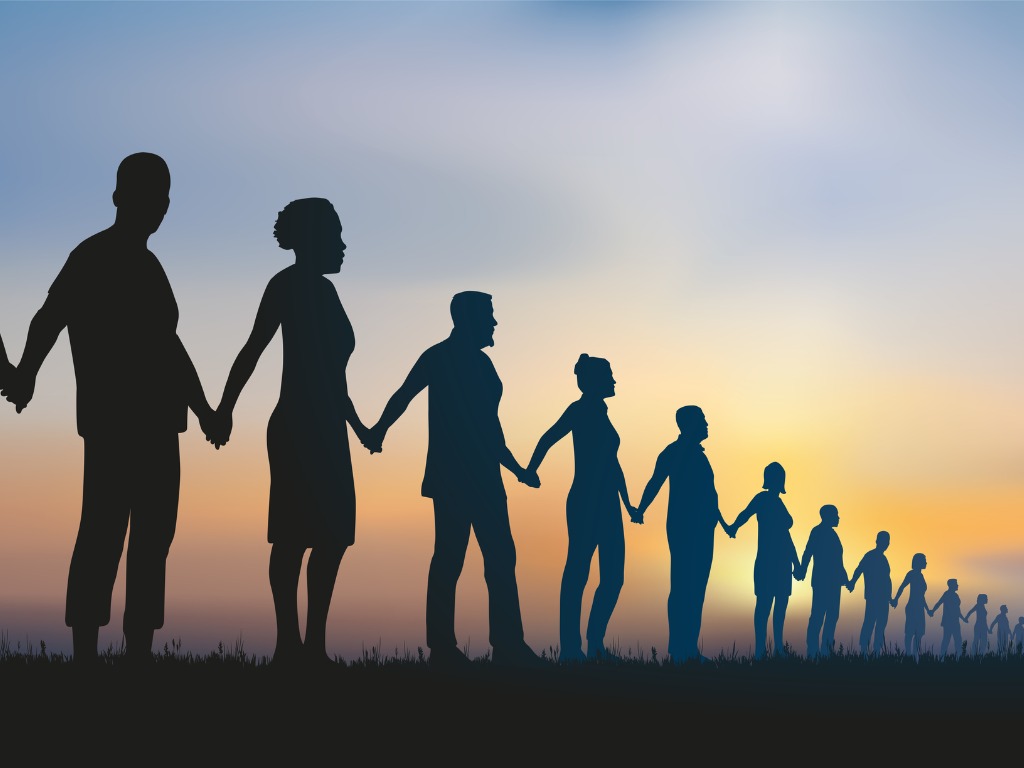 We rarely see DEI (Diversity, Equity and Inclusion) in action for us as a profession explains Simone White
DEI. There are not many of us who see these three letters who are unaware of the words that sit behind the acronym. Diversity and Inclusion (D&I) are not new concepts, but increasingly over the past few years, organisations have been actively embedding Equity (the 'E'), following the realisation that equal opportunities are insufficient in providing equal outcomes if the starting points of individuals are not the same.
For many years we have seen a legitimate push for organisations to have gender-diverse boards, to have people of colour in leadership positions and to ensure that employees are not discriminated against due to physical or neurodiverse differences.
As administrative professionals, we support these initiatives in our firms. We actively encourage our colleagues to take part in open dialogue that can help support their development and provide them with the recognition that they deserve.
With all the focus and attention on DEI, all of us should have a sense of belonging, that we are being seen and heard for the contribution we as individuals bring. Yet surveys of the administrative profession tell a different story.
The Assistant Bias
For administrative professionals, no matter our race, gender or ability, DEI is something that happens around us or to 'parts' of us – but rarely do we see DEI in action for us as a profession.
How does this lack of action manifest itself? In our profession, we see many examples of a lack of inclusion – some so ingrained that they are viewed as 'normal' and 'acceptable':
Team events where everyone is invited but the administrative team
Team meetings where the team Assistant does not attend or, if in attendance, they are seen but not heard
Training and development opportunities with no targeted sessions for administrative professionals
Lack of defined career paths or progression structures – progress often being linked to the individual or the team one supports rather than an individual's experience, skillset or impact
When we dig deeper into our profession, we see how this lack of visibility results in exclusion for administrative professionals even where structures do exist to increase inclusion:
Diversity initiatives that aim to balance the gender and racial splits across roles but do not look at the administrative population – I do not recall any reports (outside of those written by our profession) that speak to the lack of gender diversity within our population or the lack of racial diversity in C-suite administrative roles.
Women's networks that provide training for their female population but have no targeted sessions for administrative professionals – who are predominately female
Gender pay gap discussions where the only mention of administration is to validate why the pay gap between male and female salaries is so large, as so many women sit in the lower pay scales in this profession
The Impact of Not Being Visible
DEI is needed more than ever in administration because for too long, we have been overlooked as a homogenous group, all providing the same thing with no differentiation at an individual level. We need only look at the US Bureau of Labor Statistics to see how we are viewed by most – one single category to cover all administrative professionals.
Historically, every time there is a negative change in economic circumstances, administrative professionals are the first to be mass culled. Why? Two reasons are apparent:
We are intrinsically linked solely to the individuals we support; when hard times hit, the decision is made that 'individuals can support themselves'.
Our roles are not deemed to be impactful – a 'luxury' rather than a necessity, with little if any bearing on the bottom line or foundational structure.
Our impact as a group must be considered at a strategic level. How we deliver and maintain organisational discipline, create inclusive cultures, manage client interactions and uphold company values and purpose is not understood. We do not have to go back far in history to realise that this is a reality that still exists – look at the impact of COVID-19 on many administrative workforces across public and private sectors.
The Need for Equity for Administrative Professionals
We must be cognizant to the bias that impacts us and challenge actions to ensure that we are included not only in DEI agendas but in strategic planning overall. It is only by being seen, heard and valued as a group that our profession will remain viable. Our starting position is not the same as many of our colleagues, and for those of us who have varying levels of intersectionality when it comes to DEI, it may feel like a mountain-like obstacle.
What can we do individually and collectively to change the narrative?
Start with You
We work in silos so often that we forget the power of a collective. We are an amazing group of individuals who provide an incredible amount of ROI (return on investment) to those we support and to our firms, but we rarely speak about our impact and often diminish the value we bring. If we ourselves do not see our own value, how can we expect others to see it? We need to work together to elevate our profession and understand our history as professionals – what the role was and how it has changed – so we can evolve our futures.
Be a Subject Matter Expert
We cannot be so focused on supporting others that we do not take the time to understand our roles and how they support individuals or organisations.
Be the expert and do not believe the mantra 'jack of all trades, master of none'. Administration means that we must 'master' many things that fall under our SME (Subject Matter Expertise). Event planning, office and stakeholder management, emotional intelligence, budgets, compliance, HR – the list goes on. You must view it as a skillset and not belittle its value. As with any expertise, we need to stay up to date. A worker is only as good as their tools. Make sure you have an up-to-date toolkit that is relevant for the needs of administration today.
Be Present and Speak Up
In terms of race, gender and ability, DEI is a focus right now because those affected have raised issues. We need to use our voices and highlight biases that impact our profession. This may seem like a tall order, but most of us are in spaces of privilege where we have the ears of our executives and teams. In the same way we use our voices on behalf of our colleagues, we need to do so on behalf of ourselves.
We need to seek the support of others to act as allies and advocates alongside us. We cannot do this alone. Inclusion alone does not change the narrative.
The Future Is Now
I have seen the impact of DEI in action so that I am visible as a female and increasingly as a person of colour – but as an administrative professional, my career of choice, and why I am hired, my sense of inclusion has not always been validated.
It has been by using my voice, connecting with peers and gaining allies and advocates that I have begun to see a change – but we need to continue.
My employer is launching a Learning & Career Development Framework to support administrative professionals further in their individual careers, which I know is not something that is available everywhere. This change has come about because a group of administrative professionals were present, understood their impact and articulated it.
Margaret Mead once said, 'Never underestimate the ability of a small group of committed individuals to change the world – indeed it is the only thing that ever has.'
As administrative professionals, no matter our individual need for DEI, we require it as a group to not only survive but to thrive in our roles and organisations.
We must work together to change the narrative that surrounds us – indeed, if we get this right, we may just change the world!