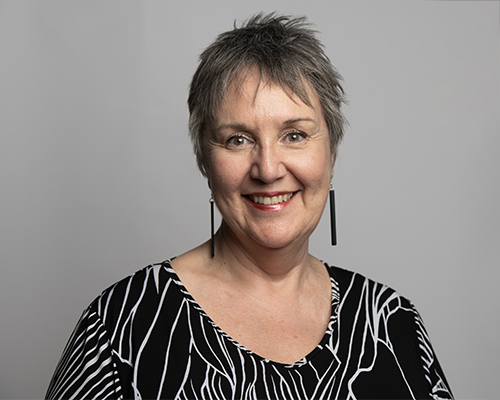 Some things may be changing behind the scenes, but our commitment to you, and the profession, remains the same, explains Kathleen Drum
Hi! I'm Kathleen Drum, Senior Editor here at Executive Support Media, and I'm excited to be penning my first editor's letter for this, the June-July issue of Executive Support Magazine.
As some of you may know, Lucy Brazier is stepping back from the business until September, but rest assured our commitment to you, and to the profession, won't change.
You may have heard me speak about my role before, but if I haven't met you yet, I am a strong champion of the Assistant profession, having been one myself. I have worked at the London 2012 Olympic Games and across many industries, from recruitment to finance to infrastructure. My experience ranges from the site office to the C-suite and everything in between! I have been the Senior Editor here for the last six years and am committed to bringing you articles on the most current trends and developments in the world of business.
So, now that you know a little bit about me, what about you?
I'd love to know your thoughts on this issue, and the magazine as a whole.
What features are you enjoying?
What would you like to see more of?
Are there any topics we're not currently covering that you'd like us to explore?
Drop me a line at editor@executivesupportmedia.com and let me know!
We have 12 years' worth of articles available on the website and, as a subscriber, you have access to all of them! Did you know you can curate your own library of articles on any topic (or topics) from across any issue? Simply click on the "save to library" button at the bottom of the articles that you are interested in. When you go to your dashboard and click the "Your Library" header, they will be displayed in one place for you.
And, if reading through the whole magazine at once seems a bit daunting, don't forget that we highlight articles from the current issue in our weekly Take Five newsletter. Across the week you could commit to reading one article per day (perhaps accompanied by your favourite beverage?) and get the most out of your subscription that way.
For non-subscribers, you have access to 3 free articles per month. If you want to "try before you buy", you can download a free issue of the magazine here: https://executivesupportmedia.com/free-executive-support-magazine-issue/.
If you are currently unemployed, drop me a line at the email above and we can arrange a free three-month online subscription to help you.
Enjoy this issue and the wide range of topics we cover. I hope to meet some of you virtually at our upcoming ES Global and ES Tech events, or in person at Executive Support LIVE Sydney.
Kathleen