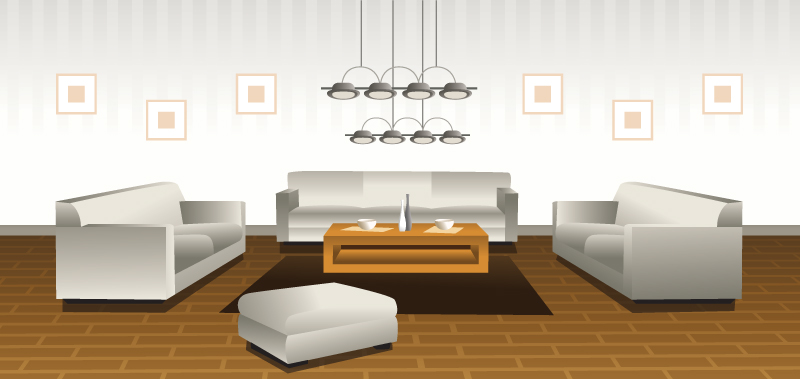 Business travel is often the biggest expense for a small to medium-size company, so justifying the need to make a trip, and then keeping the cost of that trip to the minimum is a top priority for organisations. However, sometimes it pays to look at the bigger picture. Upgrading a standard hotel room to an executive room or even a junior suite could actually downgrade your overall costs. In other words, spend more to save more. It sounds like a contradiction in terms, but occasionally it makes sense.
Dispelling the myth
Traditionally a hotel upgrade used to mean that the guest was given a slightly larger room, or a king-sized bed and a complimentary bathrobe. But that is no longer the case. Today, room upgrades can consist of an early arrival or late check-out facility, complimentary wifi and extra desk space, or a large flat screen TV and choice of in-room entertainment options.
This new type of upgrade facility is not just about giving business travellers a few more creature comforts. It's about convenience and productivity as your boss can get much more work done during his or her stay.
Rise of the club lounge
Over the past 10 years, the main benefit of booking an executive hotel room has been access to the "club lounge". Most mid-scale and high-end hotel chains have created club lounges on a designated floor, which are designed specifically to meet the needs of business travellers. Club lounge facilities include a dedicated check-in desk, complimentary breakfast, round the clock refreshments and free wifi access. The lounge is usually staffed and offers full business centre services, computer stations and printers enabling you to print out your boarding pass.
Having access to the club lounge means business travellers are not confined to their room the whole time. It's also a more personal environment than sitting in the hotel bar, especially if you are a lone female traveller. The effect is that your boss is likely to feel much more positive about their overall trip and better prepared to do business.
Booking a room with access to a club lounge can also be a cost-effective option rather than just a productive one. Breakfast in some central London hotels can set you back £30. Add the cost of wifi at an average of £20 for 24 hours and you can soon see that spending £50 to upgrade to an executive room with club lounge facilities is a much better option in the long run.
Many club lounges also have small to medium-sized meeting rooms available for club-level guests to book at no additional charge. So you could also be saving money on meeting room rates
A suite deal
Another growing trend is the uptake in senior executives booking into suites so that they can use the separate living room area as a meeting room or small event space.
One of our clients, a leading UK toy and clothing company, turns the living room of the head buyer's suite into an exhibition area during visits to the Far East, so that local suppliers can showcase their products.
Initially the rate for a suite looks expensive, but for the business traveller who is looking to host meetings during their stay, the cost is offset by the savings on meeting room charges. This is a win-win scenario for both traveller and company alike. The traveller not only benefits from a larger, more well-appointed room with added facilities but the company saves money on booking a separate meeting space.
Hidden Benefits
Keep in mind however that there are other less obvious advantages to booking a suite, which are more than just cost related. The executive who stays in a higher graded room will be more comfortable and, in turn, well rested, so they are better focussed on the business at hand leading to a more productive trip.
Add to this the logistical convenience of conducting meetings literally next door – dispensing with the often fraught search for alternative meeting venues in a restaurant, coffee shop or the client's open plan office. Not to mention avoiding a hectic cab ride across town to get to the next appointment – the suite option is clearly a much smoother, more professional way to conduct business.
Wow factor
Hosting an event or meeting in a suite is also a great way to wow your clients.
Room service is often provided by the hotel's fine dining restaurant – book a suite at the Marriott Grosvenor House in London for example, and the in-room menu will be prepared by Gordon Ramsey's Michelin-starred Maze restaurant.
The bespoke approach will make a meeting much more memorable and could even clinch that all important deal.
"