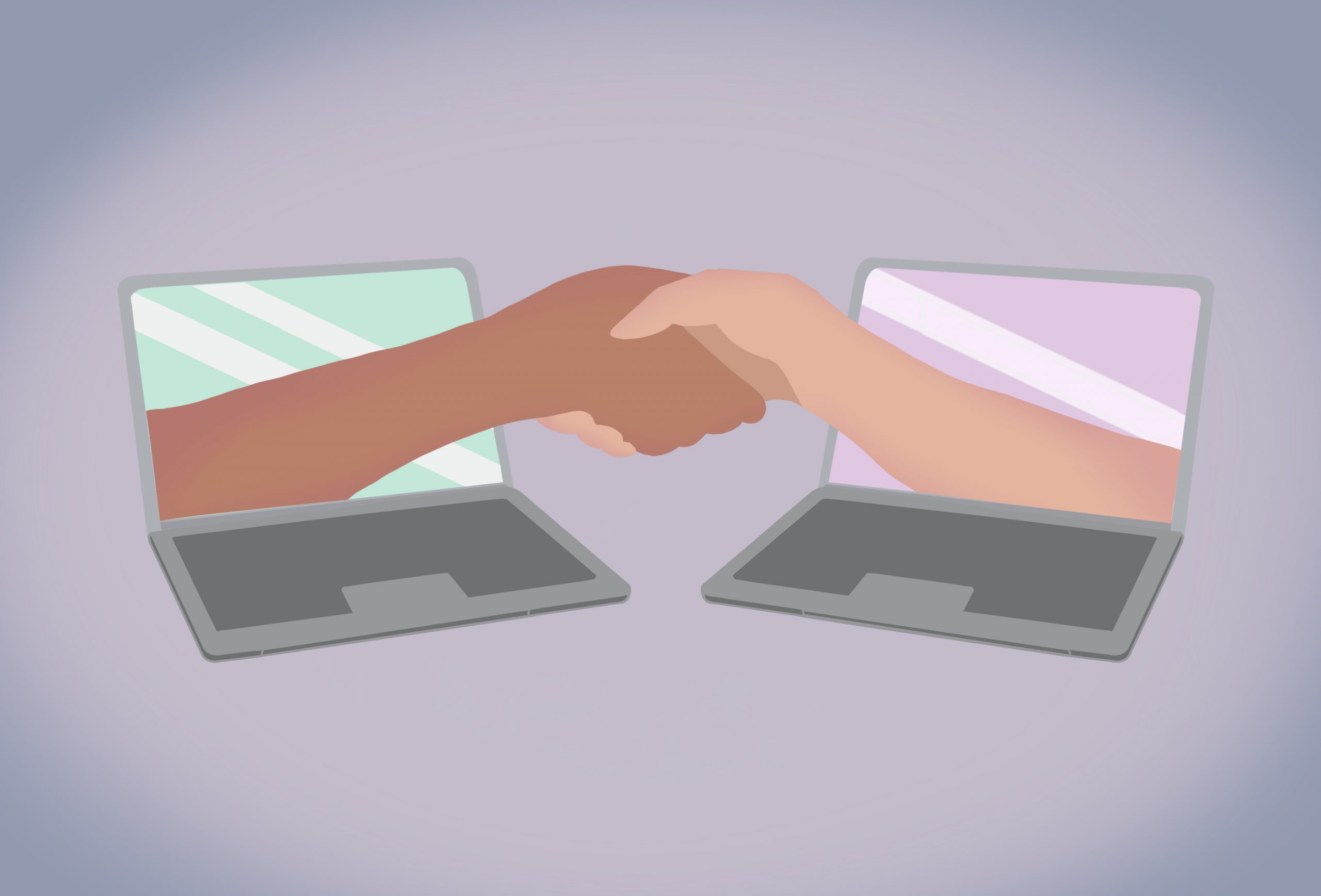 Chi Chi Okezie shares six tips for expanding and fostering your connections whilst networking remotely
There is no doubt that technology has made and continues to make a vital impact on our societies, careers, health, and our networking. Whether you are a digital native or learning to be more tech savvy, we can all agree that technology can improve our lifestyles and relationships. In networking remotely and growing your professional / personal connections, the role of technology is no different. There are a plethora of apps, software, and programs to increase this connectivity. New technologies are constantly being launched while others are improving minute by minute.
I was born and raised in Brooklyn, NY, USA and took a variety of classes during my primary schooling. I remember having to pay close attention to rules and concepts when learning grammar in English, other languages, formulas in science, etc. Usually there is a general rule, but occasionally you have to add an exception to offset that rule. Along those same lines, I will offer exceptions to the rules when networking remotely.
Exception to the Rule 1: Boundaries
Many people believe that when they network online, digitally, or remotely there are no boundaries. Although networking remotely gives you several advantages over time and space, you should always exercise responsibility. I highly suggest setting healthy, reasonable, and practical boundaries for several reasons. First and foremost, it is considered good business protocol. Secondly, it sets expectations and provides accountability. Lastly, it adds value and respect to both parties.
Establishing proper boundaries guides your business or personal dealings. Do your part to recognize cultural ramifications and other relevant nuances. Do not hesitate to ask advice from trusted colleagues and friends concerning different types of networking interactions. Make sure that the way you present yourself online, digitally, or remotely is the same way you would present yourself in person.
Exception to the Rule 2: The Personal Touch
In this digital age, it is typical and the business norm to send out automated messages. We can create and deliver all types of generic messages for various business or personal situations. Have you ever connected with someone on social media and within minutes received an automated message? Regardless of whether the message was offering a free deal, paid subscription or a simple thank you, what was your feeling towards it? I believe that was a missed opportunity to make a good genuine first impression. Although we can make connections without having to physically meet our counterpart, we can still create a personal touch. Consider taking the time to write a personal note before sending out the invite or request to connect. Include similarities that you share with the other person. This may require you to view their profile, website or Google them before the initial contact. Making these extra efforts show that you not only pay attention to detail but value the connection.
Another good idea is to check in with your connection periodically or quarterly. Let them know what you have been doing and vice versa. Share your challenges and victories which may be big or small. Offer a platform for productivity and healthy exchange. Use this as an opportunity to show support and advocate. You can also expand your networks by including introductions, referrals, leads and resource sharing.
Exception to the Rule 3: Formality
Some people feel that networking online is less formal than networking in person. In my opinion it takes more energy to connect with others remotely than face to face. You need to display credibility and professionalism and have strong written communication, be cognizant of how you use punctuation and how to address your counterpart. Double checking your messages before tapping the send button is essential. Another aspect which is overlooked is your response rate. Does your counterpart have to wait days or weeks to get a response from you? Do you take the initiative to keep them updated? It is important to keep the lines of communication open as well as active.
Along with being professional, make sure that your online profile is up to date and complete. Having a photo and professional headshot increases your visibility and ranking. Adding awards, experiences, videos, and reports to your profile allows your contacts to stay engaged. They are also more likely to recommend you, repost your articles / posts and endorse your skills.
Exception to the Rule 4: Notetaking
As Administrative Professionals and Executive Assistants, you know the extreme importance of taking notes. Besides being a reminder, notes help with staying on task and leading others. Networking is no different.
Get in the habit of taking notes about your counterpart. Learn their skills and abilities including their passions and interests. Discover their values, beliefs, and their ethics. This can give you an insight into ways of expanding communication and offering relevant resources. It can greatly strengthen the connection because you are paying attention to detail. You can also use the notes as a guide for holding your counterpart accountable and vice versa. In addition, keeping notes allows you to be organized and focused for future interactions and dialogue. Research apps and filing software dedicated for keeping information accessible, up to date and organized and choose one that suits your needs.
Exception to the Rule 5: Judgement
We all live productive and busy lives. Whether it is getting more training, being enrolled in school, or taking care of our families, there is a lot on our plates. Do not fall into the trap of accepting every single online request that you receive. Be selective and aware of spammers. An unfortunate aspect of technology is the ability to be scammed and deceived. Hacked accounts, fraudulent activities and other scenarios can hinder your networking activities. Declining an invitation or request can keep you safe and avoid unwanted problems .
Do not hesitate to reach out to your existing networks to gain information about a contact. Be cautious and pay close attention to those you allow into your networks. Do your best to view and analyze profiles, apply the proper settings, and periodically monitor activities of your connections. You always want to keep good company, both online and off.
Exception to the Rule 6: Remote means remote
Believe it or not, you can transition your remote networking to face to face. Use your work, career, and lifestyle to enhance your networking objectives. Reach out to your remote connections when you are traveling and vice versa. There are apps and other technologies which allow you to meet with your connections at events or conferences. Take advantage of these useful tools to grow your networks.
Do not limit yourself to only your direct contacts. Ask to be introduced to their friends and colleagues. Understand and make good use of emerging networks to expand your reach and create new experiences. Hopefully, as you are fostering relationships and building trust, you are also expanding your networks.
On the same note, it is possible for an initial in-person connection to turn remote. In this case, you would adhere to the same basic guidelines. Treat the connection with value and foster the relationship to promote career, business or professional advancement and growth.
Conclusion
Apply these strategies to continue building your abilities and sharpen your networking skills for optimum success. Do not undervalue or underestimate the power of networking remotely. Be more intentional and strategic with your connections. It is important to remember that networking online, digitally, or remotely offers benefits when done correctly. Do your utmost to value your connections wisely and make the most of every opportunity.