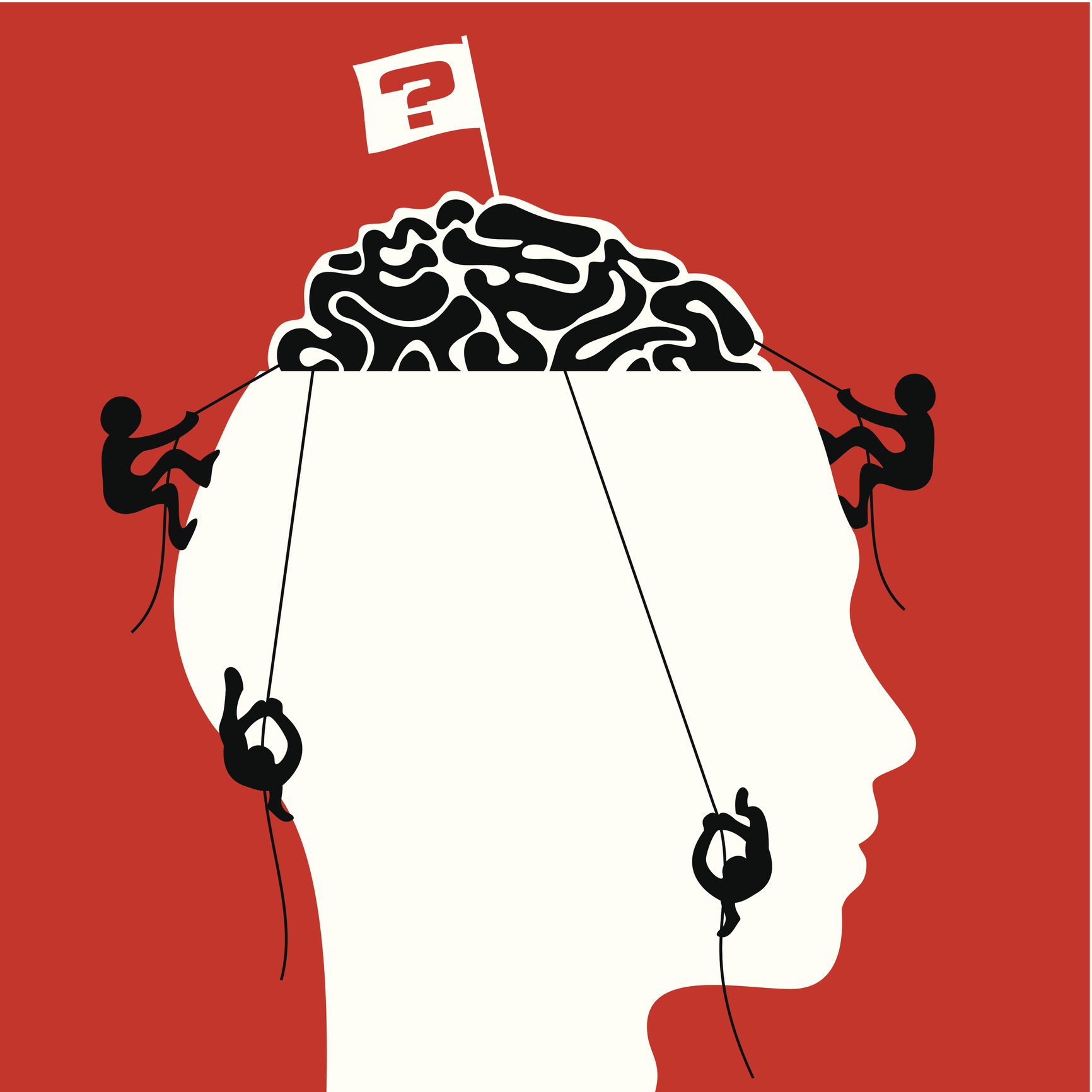 Let's create work-life that ultimately matters and that is meaningful to people says Julia Schmidt
The Health of business depends on the health of workers. – Dr. Maria Neira
Health and wellbeing is defined by the World Health Organization as "… a state of complete physical, mental and social wellbeing and not merely the absence of disease or infirmity."
Numerous studies have shown that employees who have a positive work-life balance do a better job at work, therefore promoting this balance is beneficial to individuals and the company. Promoting health and wellbeing in the workplace is about beliefs, commitment and support. It is about changing ingrained habits.  It is hard, we know. It is challenging, and it is rewarding. It is rewarding because wellbeing and a healthy environment have an immediate impact on the quality of the life we live. It has a direct influence on the quality of the work we perform.
Too many companies have not yet realized the benefits of focusing on wellness.  In the USA there are no mandatory vacation or sick day requirements. In the UK, prescriptions for antidepressants have gone up 495% since 1991. In Germany, more than 40% of workers say that their jobs have become more stressful in the past two years.  According to a Harvard Medical School study, 96% of leaders said they felt burned out. The Belgian philosopher Pascal Chabot stated that burnout is our "civilization's disease." I saw 100% of myself being burned out due to extra work hours, no proper sleep and stress. And you know what I learned? Health is wealth!
Work plays an important role in one's life
Work is essential to the wellbeing of the individual.  However, this impact can also be negative when the workplace is the primary or a contributory cause of ill health. My extensive experience as an Executive Assistant has made me understand that Assistants have a significant responsibility in improving organizational health and wellbeing.
Executive Assistants – at both the individual level and the corporate level – have the responsibility to build and maintain healthy workplaces, and proactively support leaders in making decisions that improve health, safety, and wellbeing in their organizations.  We can do this by raising awareness among colleagues and recommending actions that will enhance health at our workplaces. My workplace is not only mine.  We are all responsible for creating healthier places.  It can be at work, at home, in our community or neighborhood.
Bullying and harassment, multitasking, e-mail addiction, lack of sleep, lack of involvement in making decisions, ineffective communication, poorly managed organizational change and job insecurity are some of the things that are dissociating us from health and wellbeing in our workplaces. In addition, we are being exposed to excessively demanding work, short deadlines, long work hours and 24/7 connectivity. We are living in the era of digital connection and at the same time the era of disconnection. Our brains are being exposed to much more demanding work than before.
We can all have extraordinary influence and achieve extraordinary things when we choose to be accountable and take responsibility.  If we want to make a difference and add value to our workplaces, we have to start today.  Today we are creating our future – a better tomorrow.
Being Agents of Change and promoting wellbeing in the organization
The essence of a healthy workplace is engagement. We need people in organizations who are change agents. People who are engaged and infuse passion into everything they do.  Wellbeing is not only about creating programs that help people lose weight, stop smoking or go to annual medical check-ups.
We must see health and wellbeing in a holistic way. The elements of wellbeing are physical, emotional, financial, social, career, community, environmental, creative and spiritual.
Agents of Change imagine what's possible and then paint a picture of a desired future state. You have to find the best image to visualize your vision. Imagine what a great workplace environment looks like for individual employees. Make a collage of images and words. You do not have to wait for permission. Experts speak to our brains. As an Agent of Change, you have to talk to people's heart.
Starting a movement begins with you. Use your influence. Assistants are leaders!
You are your executive's eyes and ears
Read books and articles about Organizational Health and Wellbeing
Take time to understand the workforce (your team and department), their interests and any special wellbeing issues
Establish empathic relationships with colleagues
Be a good listener
Listen to the wellbeing success stories from people in your network
Identify internal "wellbeing leaders"
Hang out with engaged people!
Focus on your strengths and other people's strengths
Be positive and bring positive thoughts to your workplace
Your number one job is band people together for mutual encouragement!
Regardless of what is in your job description or task that has been assigned to you, whether you are internal to the organization or external, your number one job will be to persuade and influence.  You will need to be an Agent of Change.  And remember: You have to put the oxygen mask on first.
Making your movement a reality
You must understand that you do not have to wait or ask for permission to create wellbeing movements. The classic model for workplace wellness calls for senior leadership support first. However, you, as an Agent of Change, can start a movement without permission. You can start with individual initiatives and make them become Wellbeing Movements.  Based on the research you have done and after having identified the main areas of improvement, you shall bring together the enthusiastic people in your organization to brainstorm and start drawing a vision and a plan. It can be a meeting, a workshop or lunch & learn.  Identify key players from different departments. Get people on all levels involved in the process. Find the easiest way to gather people.  Make it simple.  Be a catalytic agent:
Invest in your own wellbeing
Spark a bottom-up movement
Build it organically
Start with one team or department at a time
Nurture it so that it gains momentum, and then bring senior leaders on board
Don't wait for HR people to make it a "corporate initiative"
Agents of Change imagine what's possible and then paint a picture of a future state
Find the best image to visualize your vision
Imagine what a great workplace environment looks like for individual employees
Make a collage of images and words
Add the company's values to the collage of words
It is crucial to include the organization's goals in the process
The importance of organizational culture for health and wellbeing
For workplace wellness to truly work, we need to address the culture and the environment first, and then the individual.  The organizations have to provide the motivation to encourage behavioral changes.  They need to create appropriate conditions that will encourage people to think health and wellbeing. Here are some examples:
Support "leaders" to lead activity groups
Offer ergonomic workstations
Encourage short breaks throughout the day
Create a designated "Quiet Space"
Offer canteens delivering healthy food and beverages
Provide fresh fruit bowls
Promote opportunity for sharing and learning
Allow access to physical exercise
Give opportunity for internal networking
Allow schedule flexibility
Encourage vacations – and out of line vacations
Be a good model – it is your personal contribution to a healthier workplace
Combine practical activities with educational programs
Show appreciation as often as possible
Help people feel included and respected
Clarify job descriptions
Assign reasonable workloads
Exchange feedback
Create area for creativity
Challenge people and provide support when necessary
Build on people's strengths
Studies show that workplace wellness done well can positively influence employee health, boost engagement and job satisfaction, and help an organization to become an employer of choice.
The workplace is a very important setting for addressing health and wellbeing at a national and individual level; equally, the workplace has much to gain from improved worker health.
In the article "Are You a Culture Cultivator", Tara E. Browne emphasizes that administrative professionals combine skillful operational knowledge with an extensive network of working relationships at all levels of the organization, giving them an incredibly powerful position to influence culture and create change.
I invite you to embrace the mindset that Assistants can cultivate healthier work environments! Support your executives in making decisions that nurture wellbeing! Be a culture cultivator in your team and department!
If you give people the best values an organizational culture can have as freedom, closeness, transparency, autonomy, innovation and collaboration, they will respond with joy, engagement and satisfaction.
Employees who eat healthy food and exercise are less at risk of getting sick and missing days from work, which could ultimately detract from your company's productivity.
Organizational culture is the "feelings factor" that stems from employee perceptions of equality, encouragement, and respect.  Feeling appreciated is the number one reason an employee stays or goes, according to an extensive study conducted by HealthStream Research (from the book Workplace Wellness that Works: 10 Steps to Infuse Wellbeing and Vitality into Any Organization)
Make your self-assessment: To what kind of organization do you want to go every morning? Then find the WHY to contribute to a healthier workplace and be committed to that.
Wellbeing movements that will inspire you
The Walking Movement that I have initiated – We take a 15 minute walk every day at 13:00.  Many issues can be solved by walking. Sitting is as bad for us as walking is good for us.  Walking makes us healthier. It enhances cognitive performance, from creativity to planning and scheduling.
The Breathing Movement – a mindful performance break.  Many of us are so busy that we forget to take breaks. But breaks are quite essential for our happiness, our health, our overall wellbeing, and our performance. We created this movement due to a wellbeing story from one of our colleagues.  She has been experiencing good healthy results after having participated in a breathing course. For this reason, I asked her to lead a weekly breath training session.  We found out the best day and time, booked a meeting room, and sent out the Outlook invitations with some explanation about the benefits of mindfulness breathing. We have included a good habit in our workdays and are allowing ourselves the benefits of better focus, clarity, and relaxation.
The Walking Lunch Movement started by Kemetia Foley – The routine of the movement is that Walking Lunch participants have a healthy lunch first in the office and immediately after go for a walk. Walking helps Kemetia and her group to reconnect with themselves, their environment, and those around them.  When we have positive physical experiences, our mind smiles.  Just ten minutes of brisk walking will make you feel more energized and less tired.  Try it with your team!
The Healthy Canteen Movement started by Executive Assistant Laila Kjennset at Aon. Laila is the Aon Wellbeing Ambassador for Norway. The primary goal of the Healthy Canteen Movement is that the food served in the canteen must be fresh and healthy and not pre-prepared.  The movement is part of a corporate wellbeing initiative that Laila embraced as her number one job.
The Climbing Movement organized by a colleague and Service Delivery Manager at Basefarm AS. Social initiatives like indoor climbing with groups bond people together. "It creates a stronger "we" feeling. It improves the way we work", said Hild Must Hatlebakk. Working in a smarter way is good for health and wellbeing. The movement had the support of the Quality Department. Healthy employees perform more efficiently and are more engaged, which leads to employee and customer satisfaction.
The Cross-Training Movement initiated by another colleague, who also is a personal trainer; training is her passion, so she brought her passion to the workplace.  Every Thursday morning, a group of approximately fifteen employees attends cross-training classes.   Participants experience both physical and social benefits. The workout makes people more rested and helps to prevent illness, back and neck problems.
The Weekly Wellness Watch Movement initiated by Lisa Olsen, Executive Coordinator at Dignity Health. After noticing that her team of admins was not getting up from their desks enough or taking breaks she decided to create a formal plan of wellness. The team discussed the issues and put together a "weekly wellness watch" that helps them motivate and watch out for each other. The focus is to do three things: Walk, Breath and Reflect. "It has been great", Lisa said to me in an interview.
Wellbeing communities for sharing and learning
Organizational wellbeing is about change and developing better and healthier habits. It is also about successful stories and examples. In this journey, we need not only expertise but also enthusiastic wellbeing ambassadors.  We need Assistants that can be founders and culture-creators of wellbeing teams. You are not going to build organizational wellbeing alone.  You need an enthusiastic tribe of significant players. Both your internal and external network are crucial to helping you keep the enthusiasm and the commitment to your cause.
I have created a Facebook community named Organizational Health and Wellbeing for Assistants – join us for sharing and learning.
You can create your wellbeing community in social media, network groups that meet face-to-face or internally in your organization. We can encourage each other, share our victories, find new ideas and boost our movements. Let's tell each other our successful stories and create buffers. Let's create work-life that ultimately matters and that is meaningful to people.