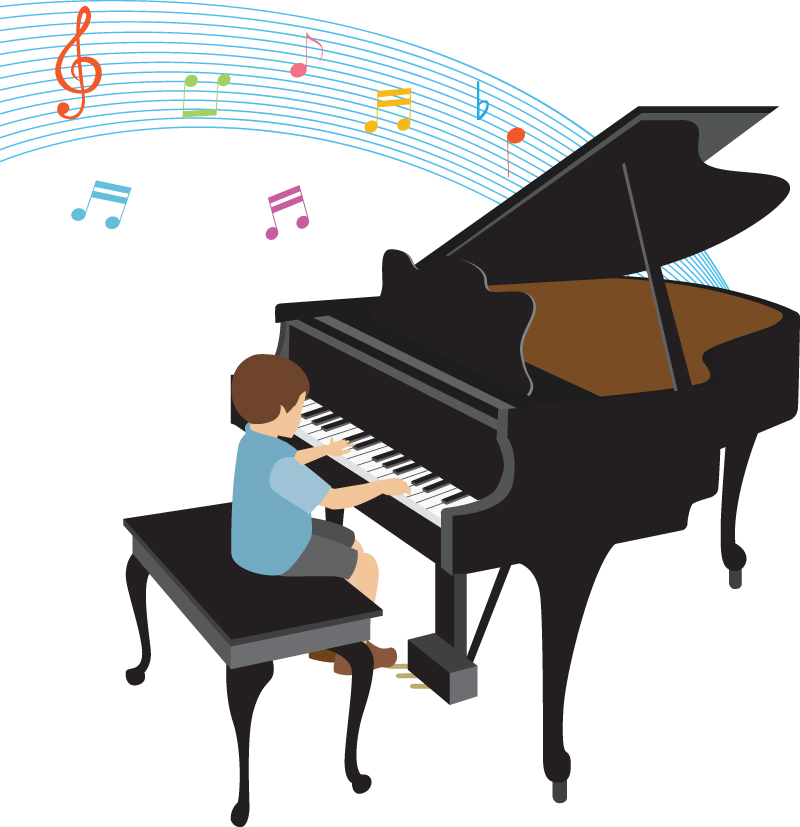 Recently, I attended a piano recital showcasing children ranging in age from six to 12. On the surface this event does not call out as a compelling evening. Au contraire. During a fast-paced 45-minute program, the performance of 15 youths riveted the audience and held us spellbound. The program culminated with a 12-year-old's performance of a complicated arrangement from the movie The Piano. The beauty and passion that she poured into the piece left many audience members in tears – it was a tingly moment.
This is supposed to be a piece on leadership, so why do I wax poetic about a piano recital? The answer: I want to highlight that the future is in good hands. In addition, I want to drive home the point that leadership does not begin when someone is appointed a manager or team lead, or starts a business sometime in their mid-twenties or thirties. Leadership starts young! Returning to the recital for instance, prior to playing, each participant stood in front of roughly 50 adults and announced their name and their selection of music. Without exception, each youth exhibited poise and fine public speaking skills. Then, they executed their pieces beautifully – under a fair amount of pressure.
What outstanding traits did the audience witness brimming from these successful youths? They ranged far and wide. Let's take a look at a quick cross-section and then address what lessons are applicable to the adult world of leadership:
Practice: Nine-year-olds do not just sit down at a piano and hammer out a Beethoven sonata. Excellence always requires practice. And during the recital the amount of practice that the participants had engaged in became quite obvious.
Lesson for leaders: Leadership is an art. Is it obvious to your team members that you practice your craft? The people we lead change over time, and certainly the marketplace is fluid. Leaders must consciously practice their craft. Engage in executive coaching. Then, practice new methods and weave them into your current winning formula.
Perseverance: Something I noticed at the recital was, without exception, when a mistake was made, the performer was undeterred. They remained focused, made necessary corrections, and played on – to a beautiful end.
Lesson for leaders: For many leaders, now is gut-check time. Showing strong, unwavering leadership during tumultuous change or challenging times illustrates commitment (and a fair amount of stubbornness). Perseverance in the face of many hurdles also tends to elevate long-term team loyalty.
Ability: Clearly each student who played at the recital possessed a fair amount of ability. Their performances also brought to mind a marriage of talent, lessons and practice.
Lesson for leaders: Many excellent leaders have ability in spades. The fact is, most people are not promoted to leadership positions unless they are perceived to have the necessary ability to take on the responsibility of leadership. The problem that frequently occurs in today's fast-paced world is that leaders forget about the necessary companion of ability: Training. To be more specific, the act of acquiring leadership tools and techniques that enable the transformation of raw talent into results-driven execution. The coupling of ability with targeted management training can lead to wonderful music with a measureable ROI. 
Enthusiasm: Each participant at the recital possessed unbridled enthusiasm. In addition, they had pure intentions and high ideals. They were in attendance to celebrate music and learning.
Lesson for leaders: If you are not enthusiastic about your organization, its success, and driving it toward a bright future, no one will be. Take a puppy pill and get happy. You know what I mean, show exuberance, even for everyday stuff. Do not be pie in the sky happy – be pragmatic – but, darn it all, get pumped up about victories of any kind. Team members will follow your lead.
Bottom line
We can learn leadership from the young – the very young. This fact is not lost on most of you. The fact that you are reading these words reinforces that you are always looking to glean pearls that you can polish to fit your world. Bravo! Be a student of life. And along that marvelous journey take special note of the actions of youngsters. Leadership starts young – and, unlike our bodies, it never stops growing.