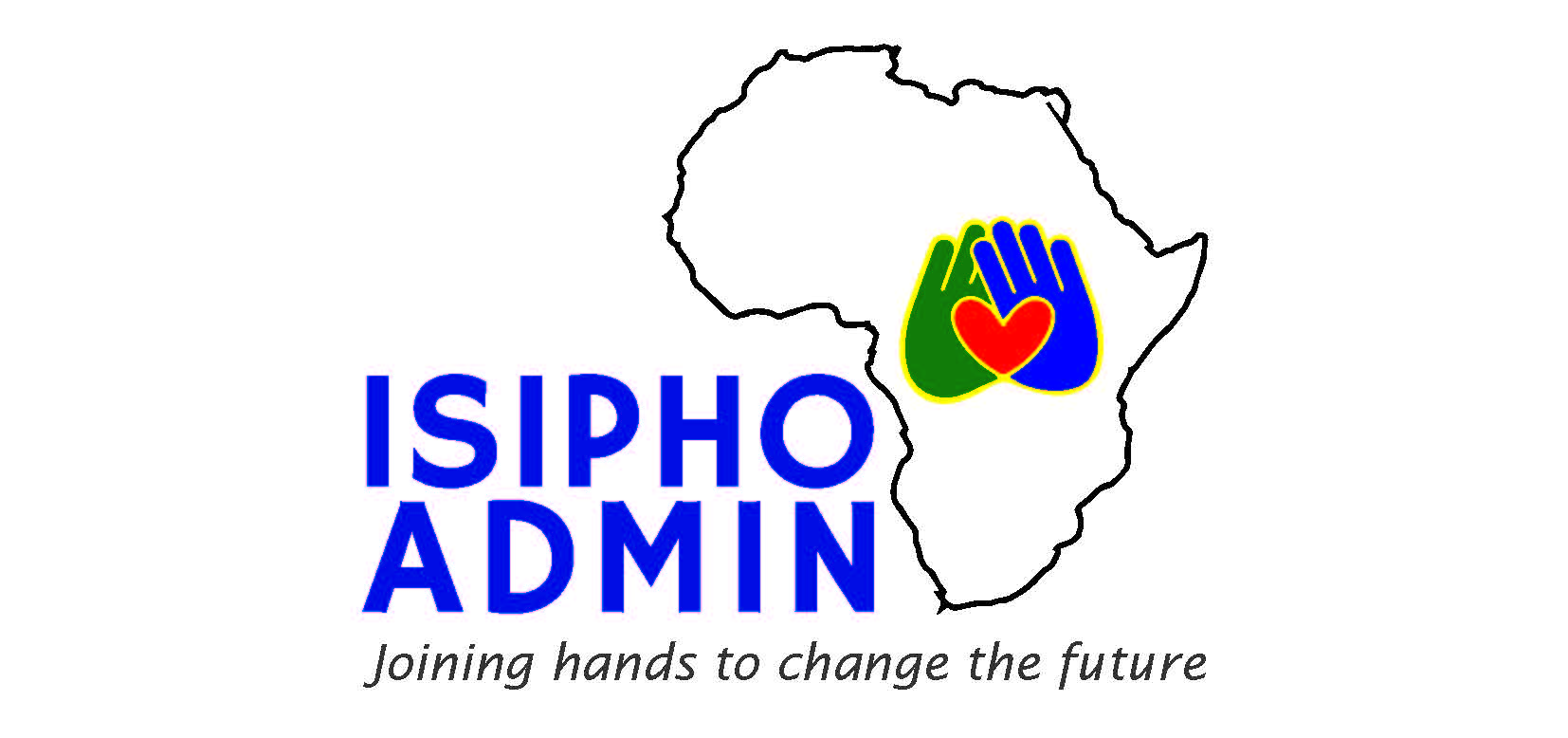 Lerato Sikhosana, Fatima Utsolo and Charlotte Leopeng are graduates of the Isipho Admin charity. In this profile we hear from them, and their mentor Susan Engelbrecht
Susan Engelbrecht is a mentor and senior academic advisor to the Isipho students. Here, she gives us a little background into the charity and why she became involved.
Towards the end of 2015, Anel Martin and Teri Wells approached me to form part of the Isipho Admin team. They offered me the position as mentor and senior academic advisor to the students. I was honoured and extremely excited to become part of the team. To mentor has always been my dream and as well as mentoring new Assistants at our company, I now had the opportunity to mentor young inexperienced women who required guidance and a "mother" to get them through college. I formed a relationship with the students based on a mutual desire for development towards career goals and objectives. By mentoring them I provided development opportunities which helped them excel at college.
It is important to understand that these young women come from extreme poverty and most of them lived in shacks with siblings and nobody to support them except for a family member or two. They are bright young women with very good marks from school. We offered them an opportunity to better themselves and to have the ability to support their siblings going forward. They grabbed this opportunity with both hands. They became stars in their own right! I often helped my students financially; for me it was a matter of seeing them succeed, to be the mother who encouraged them to do better. I saw them grow and noticed how they prospered under my guidance. Self-care is important and yes, money too, but at the end of the day I ensured strong, independent women who believed in themselves.
Lerato Sikhosana: in her own words
I am Lerato Sikhosana from Johannesburg. I am 27 years of age. I used to be a mentor volunteer at a Technical Skills Centre in Orange Farm South of Johannesburg. Orange Farm is one of the deprived communities with a high rate of unemployment, substance abuse and teenage pregnancy. We used to teach teenagers computer literacy after school, mentor, and cook and feed them before they headed home.
As a young and hungry person, I always wanted to change my life and impact people around my community. I have always been eager to take any opportunity presented. I used to check our notice board and Isipho bursary application was there. I applied and fortunately, I was shortlisted. I was then invited to a panel interview and luckily enough, I was one of the successful candidates and a first beneficiary.
I started attending a course in 2016 and the challenging part was the distance between Orange Farm and Rosebank College. I had to move closer to my relatives. Transport fees were a challenge, but Discovery paid for my transport fees because Orange Farm Skills Centre is their adopted project and I did my work-integrated practical at Discovery. Workload was another challenge.
Because Susan Engelbrecht was my mentor, I was able to tackle my workload and planned effectively as she checked on me, my work and dealt with issues that were hindering me to do well. I moved closer to an area that was easy to access transport from and to the campus.
I am now a professional assistant to two Group Heads, and I started as an intern.
To an individual out there who would like to apply, it takes more than hard work. They should persevere and not give up; it is possible as long as they stay focused.
I would like to encourage our scholarship supporters to continue #paying it forward and remember the little seed planted into someone's life could grow into a mighty tree.
Lerato Sikhosana
[Susan] My little Lerato was my first student. She is a gutsy go-getter, diminutive in frame, but big in heart. When we met her, she was doing people's hair on the weekends to make ends meet and volunteered during the week at Orange Farm, which is a township near Johannesburg. During the interview, we asked many questions and saw her face light up several times, but the excitement in her eyes when she talked about her ladies soccer team (of which she is the captain) was absolutely electric. She is an intelligent and bright up-and-coming PA, who people will take note of. She is already a leader and motivator within her community and now also mentors some of the new students.
Lerato is energetic, passionate and authentic, with a realistic approach to life and circumstances. She is self-motivated with a positive outlook despite the many hurdles and challenges she and her family faced. She grew up with her grandmother and there were many struggles to get to college on a daily basis: Lerato lived far from the college, and had to leave home in Orange Farm at 4am in the morning to be able to get to Johannesburg. But she persevered and today she is an established PA at a corporate in Sandton. I am proud of her achievements. Her goal is still to study sports administration and with the help of her employer, she might just achieve this!
Fatima Utsolo: in her own words
My name is Fatima Utsolo – I am from Poortjie. Before I received my bursary, I was doing a computer course at Bathopele Skills Centre. I heard about the bursary from a friend of mine. I always wanted to further my studies and decided to apply. My friend and I both applied and I was fortunate enough to be chosen as one of the Isipho students, studying under the care of my mentor Mrs Susan Engelbrecht.
The Higher Certificate in Office Administration was a challenging course! The most challenging part was when we had to submit two or more assignments in a day; we had to work extra hard in order to make sure that we made the deadline on time, with the help of our lecturers and my mentor.
I had to move from home and go and live with my brother because transportation around where he stayed was cheaper and my mother couldn't afford to give me money to use for the taxis every day. I had to wake up very early in order to arrive on time for my classes since I was using a train and they were so unpredictable and unreliable.
I just got a job at Woolworths where I will be working at the till – I am so excited as it is my first job.
I would like to say to those who want to apply never underestimate yourself; if you see an opportunity being offered to you, grab it with both hands. Apply, you never know, you could also be one of the Isipho students.
I would like to thank the scholarship supporters – they should continue doing the great work that they are doing. With your support, you do not only change lives, but you also improve them for the better. Keep up the good work we highly appreciate it.
Fatima Utsolo
[Susan] Fatima is a mother of a beautiful boy and completed her studies whilst looking after him. Education is important to her as it was her key to success; the key to initiate a brighter future and making her dreams come true. She always said that without education her future was bleak and her dreams of becoming a good assistant and even better mother would not come true. She is a very determined young woman, shy but living life to the fullest.
Fatima worked very hard in her study year and lived with her grandmother who sadly passed away when she wrote her final exams. This resulted in her not being able to write one subject, but she was determined to graduate and re-wrote the following year. She is now a graduated young woman with the world at her feet. Yes, things were not always easy as she struggled financially, travel to college was a challenge, and data to complete her assignments on time non-existent. But she persevered and, in the end, graduated with excellent results. She has shown tenacity and displayed dedication and commitment to her studies. Thank you, Fatima, for reinforcing the lesson that it is okay to fail provided you do not give up!
Charlotte Leopeng: in her own words
My name is Charlotte Leopeng. I originally come from a township called Lebowakgomo in Limpopo. I relocated to Pretoria 2016 because I was registered with Rosebank College (CBD). I am currently living in Johannesburg.
My family, we are six: two brothers, one sister and my parents (Mom and Dad). I had my favourite person in the world, my grandmother who played a big role in my life because she always believed in me but unfortunately, she passed away in 2015. My life changed because after that I had no one to talk to when I had problems, someone to motivate me to achieve good things. The words that she left me with were that I should work hard academically so that I can have a bright future; her words keep me going.
Before I knew about Isipho I was a full-time student at Rosebank College studying Bachelor of Business Administration doing second year. I found out about Isipho administration bursary on the Rosebank College website page. The reason for applying was because I wasn't sure I would be able to re-enrol with Rosebank again to complete my degree due to financial reasons.
The most challenging part about the course was that I didn't have any support when I started my degree. I had no one to talk to when struggling or needed help with schoolwork. I completed my first (2016) and second (2018) years without textbooks and a laptop to do my schoolwork. Pretoria CBD national library became a place where I was able to do my school work but sometimes it was hard when I had to study but could not find the book I needed, I just ended up studying with my notes and looking for a textbook that had similar information to what I needed. For assignments, I was using the library computer (even though we were given a limited time to use it), so sometimes I would go in early on Saturday so by the time they closed around 1pm I had at least done something.
When I was doing my first year in 2016 my accounting lecturer noticed that I was eager to learn so he decided to lend me his textbook so that I could practice accounts and shared his personal cell phone details with me to call him whenever I come across something which I didn't understand. My Business lecturer also tried to assist me with preparing notes for me because I told him I didn't have a textbook and that my study notes were different from other students.
Going to tertiary education and not having enough clothes, textbooks, laptops and study stationery; I never used this as an excuse not to study. I had to appreciate the little I had and work it. I remember going to student services just to ask them to check for me that I did not have any supplementary exams because I was not able to see my results due to outstanding fees. It was not an easy journey because studying while knowing I owed them money was stressful but, in the end, I was able to complete my degree after being accepted as an Isipho student.
I am currently working at IIEMSA as a Customer Relation Officer.
When given an opportunity to be an Isipho student, please make sure you do not disappoint the family, work hard and make the Isipho angels proud.
Thank you to everyone who contributes to the Isipho Admin bursary. May you continue changing the lives of the South African youth. We appreciate your efforts; stay blessed.
Charlotte Leopeng
[Susan] When we interviewed Charlotte, this tenacious and dedicated young lady had a story to tell. She was determined to complete her Business Administration Degree. She already completed 2 years of the Degree and has passed well… with no textbooks! Her father could not afford to pay for books and tuition. She lived with her dad and four siblings but during the college semester, she stayed with her uncle in Pretoria.
Charlotte aspired to complete her degree with distinction, find a holiday job to gain experience, to live a healthy and fulfilled life so that she could give back to society and encourage young people to work hard in order to pursue their dreams. We were touched by her commitment to achieve and we knew that she was a strong contender for a bursary.
Charlotte is an amazing young lady. Her perseverance and positivity are astounding. All she wanted is to succeed and help those who are in need. She believed everyone has purpose in life. She secured full-time employment at IIE MSA (a tertiary education institution) as a Customer Relations Officer. The determination she showed will continue to stand her in good stead going forward and it is a privilege to have Charlotte in the Isipho family.
In conclusion
[Susan] Whilst our students struggle financially and emotionally, we continue to seek sponsorship to help us. Isipho is overwhelmed by the generosity of the global Assistant community, the trainers and the companies as well as individuals that have come on board since 2016 and continue their support.
We are blessed beyond measure that we are surrounded by those that have become fondly known as Isipho Angels! Many times we felt that the mere words "Thank you" were just not enough. When we were in need, someone always came forward to support us and for that we are grateful. The overwhelming feeling we are left with, is that people are actually good, they really do care and if you ask for help, people will support you. What an amazing take-away for us as mentors.
Veni vidi amavi – we came, we saw, and we loved!
I am a proud Isipho Mom who will continue to mentor as long as the opportunity is there to do so.
If you are interested in learning more about the Isipho Admin charity please visit http://www.isiphoadmin.org.za/
If you are interested in making a donation, you can do so via PayPal: https://www.paypal.com/paypalme/IsiphoAdmin