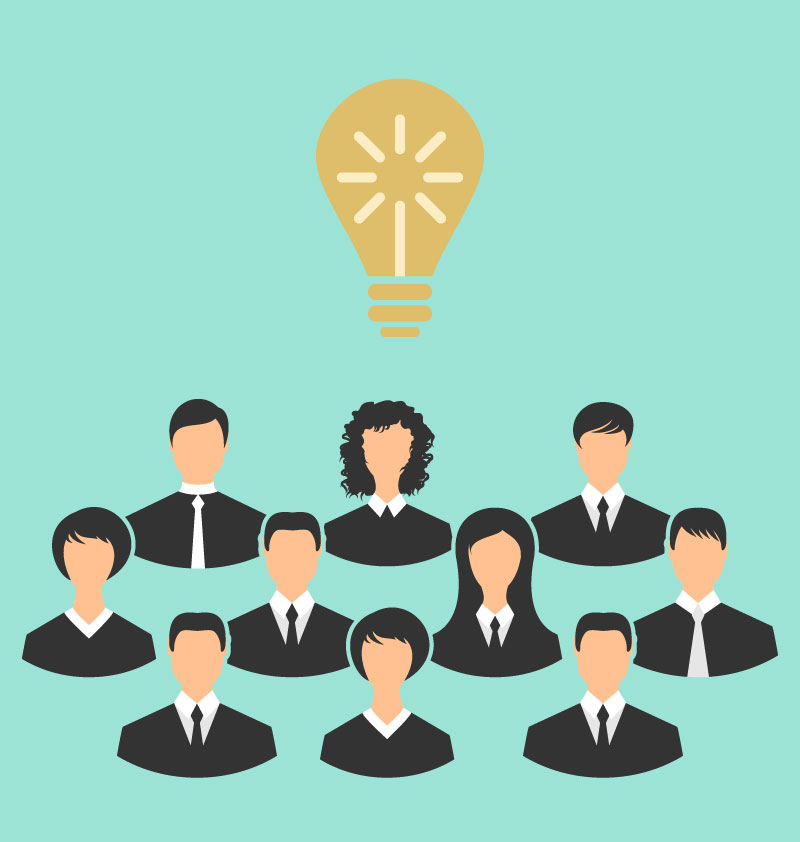 It can be tough at the helm, but you are stronger than you think, says Doug Dickerson
If you are alive and breathing, you can still become everything God has created you to be – Joel Osteen
In 1858 the Illinois legislature – using an obscure statute – sent Stephen A Douglas to the US Senate instead of Abraham Lincoln, although Lincoln had won the popular vote. When a sympathetic friend asked Lincoln how he felt, he said, "Like the boy who stubbed his toe: I am too big to cry and too badly hurt to laugh."
If you hang around in leadership long enough, you will know what discouragement feels like. I'm not trying to depress you but simply stating the obvious. Behind the glittering image and friendly smiles are leaders who face incredible pressures and shoulder responsibilities that can be daunting. Unfortunately, many leaders feel trapped with no one to talk to or vent to due to the "glittering image" that they feel compelled to present to the public.
So let's be honest. Times of discouragement will come. How you react to it will make all the difference going forward. As a leader, you are not immune from troubles – in fact, you may have more. So how do you keep a proper perspective and come through it on the other side a better leader? Here are three reminders that you need to consider:
You are not alone
Life happens to all of us. It's not always pretty. As a leader you know this to be true. Disappointments come – you didn't land that new client, a colleague betrayed you, sales are sluggish – you get the picture.
Here is what you need to know: your disappointment today is preparing you for great opportunities tomorrow. But there's a catch. It all hinges on your attitude. While bad things can happen to good people; good people turn bad things into great opportunities.
At a young age Walt Disney could easily have been discouraged and given up. He was fired by the editor of a newspaper for "lacking ideas". He could have taken his rejection and thrown in the towel. But if anything he used that experience to motivate him to greater things – and the rest as they say is history.
So when times of disappointment and discouragement come, remember this truth – you are not alone.
You are stronger than you think
One truth I've learned over the years is this: you can be defined by life's moments or you can define life's moments. So how do you define life's moments? You do so by choosing faith over fear, forgiveness over resentment, and by embracing God's view of your life over man's view. You don't always have control over what comes your way but you can choose your path going forward.
Thomas Edison experienced one of those defining moments in his career. His lab caught fire and was destroyed. All of his work went up in flames. To add insult to injury, his building was under-insured. It was a devastating and defining moment. How would he respond?
"There is great value in disaster," said Edison, "all our mistakes are burned up. Thank God we can start anew." Edison did not choose the fire, but he did choose to define the moment. And remains one of the greatest inventors in recent history.
Here is the truth to remember: We don't like adversity and disappointments because we mistakenly believe that we can't handle it. But I submit that you are stronger than you think and you can overcome any obstacle that comes your way. Are you ready to define your moment?
You are not defined by your past, you are prepared by it
Every experience that you go through is preparation for what's next. Along the way you have gained valuable experience. Some of it has come easy while at other times you wish you could have a little help. It's all part of the learning curve. I've been there countless times and I dare say you have as well.
But if you want to move forward as a leader you have to learn to let go of the past – especially the bad, and cut yourself some slack. What's important is that you have learned your lessons, have peace in your heart, and are stronger as a result.
Discouragement sets in when you see yourself through the lens of a failure rather than through the lens of grace.
Here is the truth you need to remember: you are not the sum of your fears or your mistakes. Your past is your boot camp and it has prepared you for such a time as this.
Times of discouragement will come. But the good news is – it will pass. Stay strong and be encouraged. You are not alone, you are strong, and you are prepared!