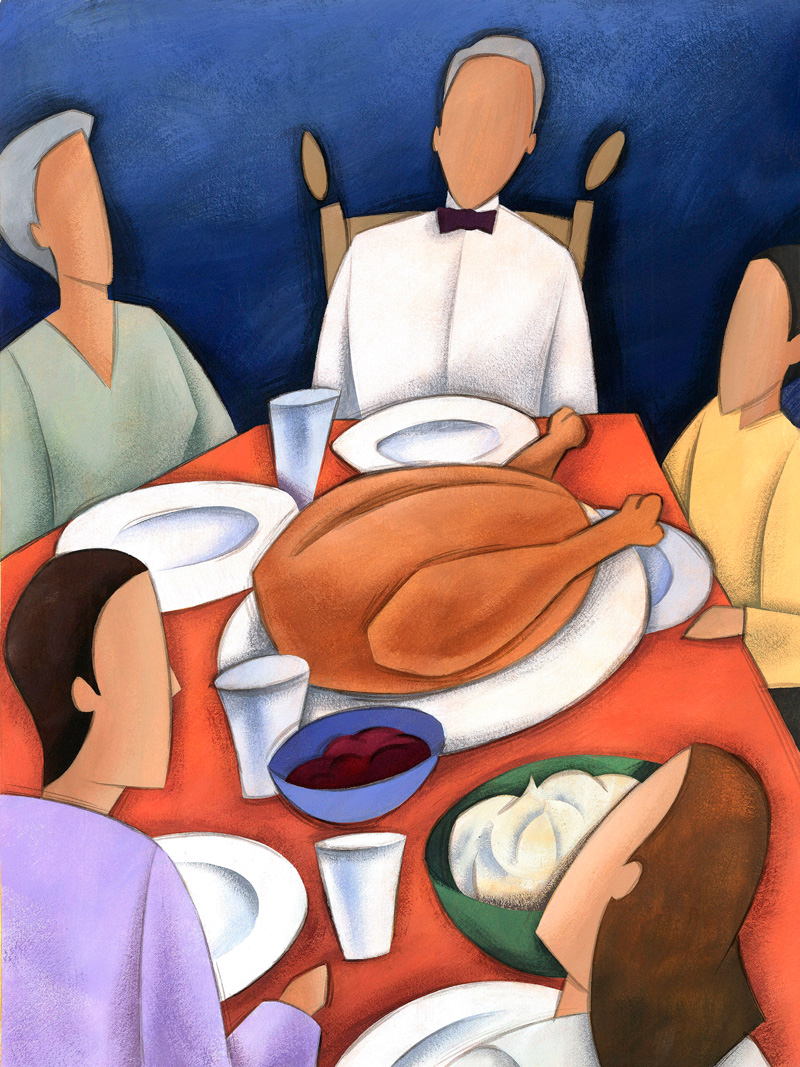 Only those who risk going too far can possibly find out how far one can go. – TS Eliot
Author Leo Buscaglia tells this story of his mother and their "misery dinner". It was the night after his father came home and said it looked as if he would have to go into bankruptcy because his partner had absconded with the firm's funds. His mother went out and sold some jewelry to buy food for a sumptuous feast. Other members of the family scolded her for it. But she told them that "the time for joy is now, when we need it most, not next week." Her courageous act rallied the family.
Courage is an essential leadership skill. It inspires confidence and promotes a healthy work environment. The lack of courage in a leader can have devastating consequences. Forbes contributor Glen Llopes wrote a column entitled "7 Reasons Why Employees Don't Trust Their Leaders"(http://onforb.es/J72Xej). He cites the lack of courage as the number one reason. Llopes adds, "Leaders who don't stand up for what they believe in are difficult to respect and trust."
If you were to assess your courage quotient as leader how would you measure up? Are you instilling courage in your organization or by default are you promoting a culture of weakness? Here are four questions to reflect on as you consider how well you promote a culture of courage.
Do your words project courage?
How you speak to your organization is just as important as what you speak. If your words don't inspire confidence then it will be hard for your team to believe your words. If you want to instill confidence then you must speak with confidence. To do anything less is sending the wrong signal. But make no mistake; what you believe and what you communicate to your team forms the basis of belief from which they will work, produce and deliver. Courageous words will inspire tremendous results.
Do your actions reflect courage?
Your words and your actions are key indicators as to your own courage quotient and will be reflected throughout your organization. If you have low expectations in your team's ability to reach their goals then it will be hard for them to overcome that negative perception. If on the other hand you speak courage and act with courage it will be the signal your team needs to go above and beyond and deliver. If you want your team to be courageous then you need to model courageous leadership.
Do your policies and procedures promote courageous behavior?
There can be times when your words and actions may bend toward courageous behavior but it's being held up by obstructing policies. As a leader it's your responsibility to make sure that your team's courageous culture is not being choked out by restrictive procedures that kill creativity and their ability to get the job done. Review it. Change it. Streamline it. Do whatever is necessary to make sure that a courageous culture thrives.
Do you have courageous goals and dreams?
The question here is important because we tend to think we are courageous when we are pushing for goals and dreams from the confines of our comfort zones. Anyone can be courageous while promoting a small dream or idea. But how courageous are you when it comes to goals and dreams that scare you to death because they seem too big, too costly, or beyond your ability to achieve?
I'd like to encourage you to speak new life into old dreams and dare to speak with the same authority and passion to those larger-than-life sized dreams as you do to the ones you know you can easily achieve. Don't allow what scares you to keep you from what inspires you. Be courageous and inspire courage!
What do you say?