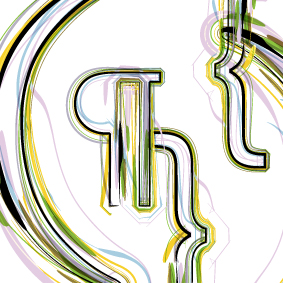 Whoops! I shouldn't have clicked on send… Dealing with common mistakes in business communication
There can be so many opportunities for error in writing. The speed of email encourages us to click on send without proof reading what we have written. Tight deadlines mean we don't always take enough care over our reports. Not only can this cause confusion, but also it reflects badly on our standards, and it's not just about spelling mistakes. I'm going to outline just some of the common mistakes that people make in business writing.
Look at these hilarious examples of emails sent without being checked :
• The ladies' toilet is currently out of order, please would you use the floor below;
• We have a new automatic washing machine in the building, please remove all your clothes when the light goes out; and
• We will be opening a bargain basement upstairs.
Let's start with tautology, which basically means saying the same thing twice, but usually with different words (and is therefore less noticeable). For example, I've often seen emails which say things such as 'I will revert back to you next week', 'this is an essential prerequisite' or 'the reason is because'.
Revert means to go back to or return. Therefore, to revert back is tautology, the back is superfluous. A prerequisite is something that is required, so essential is not needed.
A phrase such as 'cheapest price' is tautology as the word cheap implies price. You should, therefore, write either 'the cheapest' or 'the lowest price'. One of the most common is referring to a 'PIN number'. PIN is an acronym for personal identification number.
You can find many more examples at www.buzzle.com/articles/tautology-examples.html
How about the use of either/or and neither/nor? Very simply if you use either, then use or. If you use neither, then use nor.
A regular issue for many of my delegates is homophones. These are words that sound the same, or similar, but are spelt differently. Here are some examples :
• Sees, seize, seas (cease);
• Cell, sell;
• Higher, hire;
• Discreet, discrete; and
• Right, write, rite, wright.
For lots more examples visit www.bifroest.demon.co.uk/misc/homophones-list.html
You can also do a homophones quiz online at www.bbc.co.uk/skillswise/words/spelling/recognising/homophones/quiz.shtml
Don't forget to check for the following common punctuation errors:
• Not closing brackets or quotation marks;
• Wrongly placed punctuation – if a sentence starts outside a bracket, it should end outside. If it starts within the brackets, it should finish within. It is the same for quotation marks;
• Commas never go between a subject and a verb – for example, 'he said he, would do it'; and
• Incorrect use of apostrophes.
Another error that is easy to make is not putting the correct verb with a subject – for example,
the group 'are' working well as opposed to the correct version, the group 'is' working well.
A group is singular and therefore the second version is correct. You could, however, say the members of the group are working well. Some other examples:
• A basket of flowers 'is' delivered and flowers 'are' delivered;
• The team 'is' playing well;
• However, it is correct to say 'the police are attending the event' (you can't have the polices); and
• Similarly, despite what the word processing system tells you, 'the staff are busy' is correct (we don't say 'the staffs').
Hyphens should be avoided unless their presence avoids ambiguity. And they should never be used with words ending in 'ly' – for example, environmentally friendly or newly arrived.
You may need to differentiate between 20 odd MPs and 20-odd MPs. Equally, extra curricular activities are more activities within the curriculum, whereas extra-curricular activities are activities outside the curriculum. The same applies to extra marital sex.
Another common mistake is the misuse of comparatives and superlatives. For example, if you are comparing two things, one is the 'better', not the 'best'. Something can only be the best of three or more things. Some examples:
• This dress is the better of the two;
• This suit is the best in the shop; and similarly
• I have two daughters – one is the elder, the other is the younger;
• Of the two mountains, Sca Fell is the higher; and
• Everest is the highest mountain in the world.
And how about less and fewer? How many people flinch as they read 'five items or less' at the supermarket checkout? Well you should. It's incorrect grammar. It should read 'five items or fewer'.
It's all to do with countable and uncountable nouns and, before you doze off, this is very simple. A noun is countable if you can count it – for example, one bottle, two bottles, three bottles. Bottle is a countable noun. Milk, however, is not (one milk, two milks, three milks – I don't think so).
If your noun is countable you should use 'fewer' and if it is uncountable, you should use 'less'.
Be careful of double letters sometimes, but not always, used in words:
• Targeted, combating, skilful and fulfil are all correct;
• Focussing and focusing are both correct, but always be consistent.
Look out for too much repetition in your work; using the same words often and close together. Try and vary your vocabulary. Use a Thesaurus to look for synonyms. Alternatively, you can simply use the word processing shortcut (select a word by double clicking on it, right click in the highlighted area and select 'synonyms' from the shortcut menu. The book is better though.
Another common mistake is ambiguity in texts. We often type things and presume they're OK because we know what we want to say. However, it may not be clear to the reader.
• The chair was by the table when I fixed it (fixed what? The table or the chair?).
The word order in your sentences can be vital. It is easy to change the meaning of a phrase just by putting a word in the wrong place. See how many different meanings you can give this sentence by adding the word 'only' in as many places as possible:
• The Managing Director listens to the PA's advice.
We've spoken about checking for good English but, don't forget, we use at lot of foreign phrases in our business writing – for example, ad hoc, pro forma, and so on.
I have no problem with these being used, where appropriate, but overuse can look ridiculous and pompous. If a phrase is not yet considered part of the English language it should be written in italics.
Here are some more examples:
• Ad nauseam – to the point of disgust;
• Bona fide – in good faith, authentic;
• Carte blanche – a free hand;
• Curriculum vitae – course of one's life; a resume;
• Fait accompli – something already done (opposition is useless);
• Laissez faire – a policy of non-interference;
• Pro rata – in proportion;
• Vice versa – the other way around; conversely
You can find many more examples at http://www.infoplease.com/ipa/A0001619.html
And finally, here are some more examples of when people didn't check carefully:
• After tea break staff should empty the teapot and stand upside down on the draining board; and
• For anyone who has children and doesn't know it, there is a day care centre on the first floor.
Just take that extra few minutes to check your work carefully. Stop before you send.