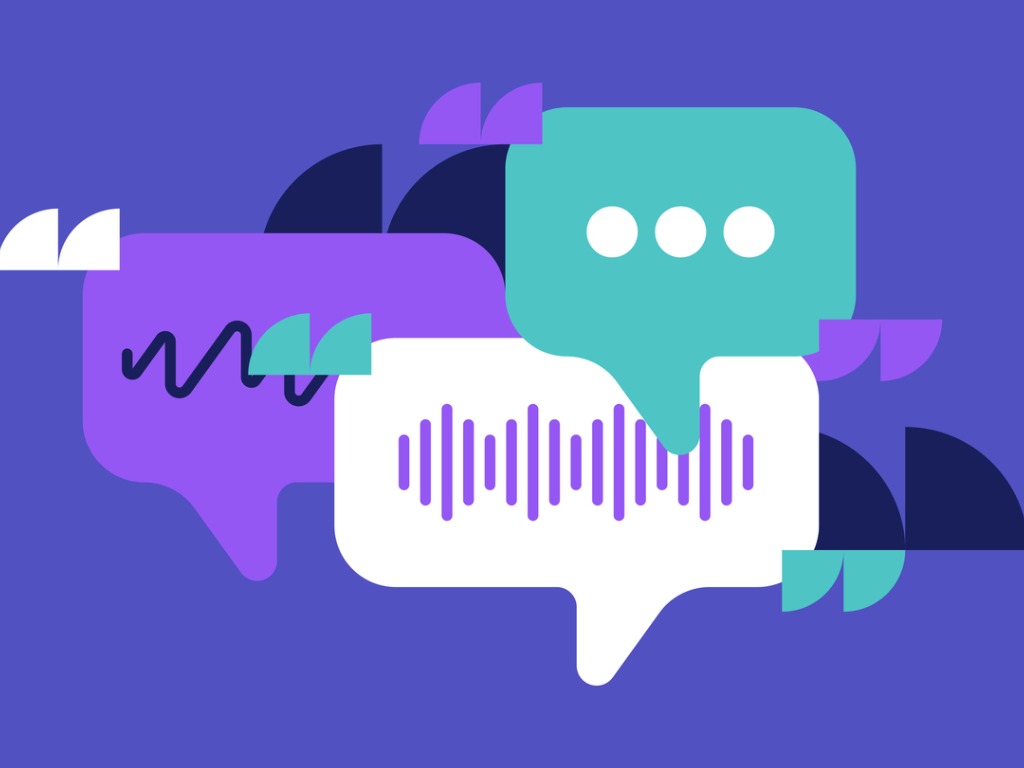 Dario Betti explains the role of conversational commerce in transforming simple sales into a complete service
Any business that cares about reaching new customers and maintaining a relationship with existing customers needs to pay attention to conversational commerce. Mobile messaging has been steadily growing over the last decade: 25 billion mobile messages are sent every day. Over 3 billion people use texting and mobile messaging apps every day. Conversational commerce is about tapping into this.
The first wave of marketing strategy was broadcasting (a single advertising message broadcast to all potential customers via selected magazines, radio shows, billboards and TV placements). The second wave was the internet (more personalised broadcast messaging via email and targeted ads). Conversational commerce is an evolution of the app economy, representing the third wave of marketing strategy, which elevates the interactivity offered by websites, apps and email to a new level, building lasting relationships through two-way individualised messaging via a unique mix of channels – the channels we use every day in our personal lives. In doing so, conversational commerce brings customer service full circle back to the level of individual customer service and engagement offered by traditional mom-and-pop shops.
At MEF (the Mobile Ecosystem Forum), we anticipate the market will grow rapidly over the next few years as more businesses register the benefits. To help you get ahead of the game, here are five things you need to know about conversational commerce if your business is to grow over the next five years.
1. Broadcast Messaging Is Out
Broadcast messaging is about sending the same message to everyone. It works extremely well to build and establish a consistent brand but is terrible when it comes to interaction.
People now expect to have a meaningful conversation about products and services. They want to know what the experience of the brand is like, to really feel it. That's why influencer marketing is so popular – there is an opportunity to engage with a real person and understand the brand experience.
A number of challenges are also leading to the rapid decline of broadcast messaging: people skip ads by watching more streaming services; podcasts are on the rise; and email is so full of spam that it's almost impossible to get noticed.
2. Understand the New Messaging Channels
Conversational commerce will be delivered over a variety of messaging solutions, and the landscape continues to change – it is important for you to be familiar with the tools of this new trade. Some of the messaging solutions are familiar. Millions of businesses already rely on SMS for simple communications with consumers. WhatsApp is known for personal messaging; it is now joining the business communication realm with new features. Different markets show different take-up: the USA prefers Facebook Messenger, WeChatdominates in China, Line in Japan. The list is long.
One messaging channel that may already be known by many is RCS (Rich Communication Services). You can think of RCS as an evolution of SMS. Over 1.2 billion smartphones are already RCS enabled, so the potential is huge – and growing. RCS is supported by big tech companies like Google and the mobile operators that created SMS texting in the first place. RCS is now replacing the SMS inbox on Android phones.
RCS has also been designed to facilitate a host of new opportunities for businesses and brands to engage with their customers, build relationships and increase sales. RCS offers an upgraded experience with unique features to enable rich and meaningful engagements among users and businesses.
What will make RCS so popular is that it brings new benefits to consumers: you can send larger, higher-quality images; stream audio and video; provide better group chat capabilities; enjoy greater security than found with most apps; and make use of a number of in-call and post-call features.
And with this popularity and growth among consumers comes opportunities for businesses to engage in true conversational commerce that will build lasting relationships with customers.
3. Persona Marketing Is In
To elevate their marketing and meet the needs of modern consumers, brands need to become personas. Through conversational commerce, brands can now both soundand behavelike a person. They can be their own influencer.
They can describe and explain products, engage potential users and discover their needs, convert people into loyal customers, and provide a fantastic ongoing service.
Take, for example, a retailer selling barbeques in brick-and-mortar stores. Typically, they will sell lots of products in June and, if they're lucky, see customers again in a year.
With conversational commerce, this retailer can understand their customers' needs (e.g., having a garden party), service those needs (e.g., informing customers when the weather is likely to be sunny or sharing recipes), and provide ongoing support (e.g., how to effectively clean and service the barbeque).
RCS allows the retailer to deliver a tailored mix of video instructionals, personalised messaging, and two-way interaction. This can elevate a simple sale into an ongoing relationship with their customers. The retailer can better understand their customers and their needs and thereby provide the very best service, which in turn leads to recommendations and repeat business.
4. Data Needs Orchestration
To make conversational commerce work, companies need data. They need to understand what their customers want, need, and expect. And that data needs to break out of the rigid siloes in which they're so often confined.
A typical support journey might start with web support articles. A customer clicks through various options to find the most useful article. If that doesn't help, they may escalate to a chatbot or phone support, where they are often greeted by robots asking many of the same questions. Finally, they will reach a human, who then asks them all the same questions for the third time.
It's a frustrating and time-consuming journey for customers and an inefficient use of support staff for companies. It's like having three different shop windows – there is no coordination. Brands need to drastically rethink their communication and orchestrate their data to help.
Omnichannel orchestration is incredibly important – and RCS facilitates this. When we interact with people, we automatically choose the right channel for the job and can switch task, tone, and register at ease. We drop a message to a colleague via Slack, jump on a quick video call, and share a Google Doc to efficiently and effectively complete tasks. With conversational commerce, brands can do the same.
By bringing the customer data along with the customer on their journey, you make the customer feel truly heard and service their needs in the way they want. Ultimately, that is what conversational commerce is all about.
5. People Are Lazier Than Ever
Traditional transactional commerce is all about getting the sale as quickly as possible. The aim is to get the customer to do one thing fast.
But people have been bombarded with sales messages, reducing the efficacy of calls to action. When you are told 20 times in a day to "buy now", you start to tune it out. Even worse, customers will begin to actively avoid your brand – feeling burnt by pushy sales techniques when what they need is support.
People no longer want simple transactions; they value conversation, being heard, and an understanding of who they are and what they've done. They have a wealth of information at their fingertips and don't have time for pushy marketing or waiting on hold. They're better informed yet lazier than ever.
Imagine, however, being able to bring the personal service of brick-and-mortar shops, where Assistants can help you achieve your aims, together with the efficiency of digital services and the functionality of RCS, allowing you to be helpful and engaging at scale. You could make every interaction count, make messaging stick, and provide a great customer experience that gets you noticed for all the right reasons.
But How Much Will All This Cost?
It's a fair question. Providing an orchestrated omnichannel conversational commerce strategy that looks after every customer's individual needs would be prohibitively expensive for most businesses.
Fortunately, the robots are here to save us. Artificial intelligence (AI) can guide customers in the right direction and quickly learn what they need.
While chatbots have, historically, been unpopular due to their frustrating limitations, many of us are now speaking to chatbots without even realising. And they're getting smarter every day!
It's important not to outsource the entire process to robots, however. Humans still play an essential role in conversational commerce. While AI can help and guide customers, it may get to the point where they need to speak to a human being. And this is key to conversational commerce: giving people what they want and need at the right time in the most helpful way.
Conversational commerce is about listening, hearing, and helping. By understanding what your customers want and need, and how and when they consume information, and then opening the process up to two-way communication, you can create lasting relationships that transform simple sales into a complete service.
References:
https://www.forbes.com/sites/forbestechcouncil/2021/01/06/the-past-present-and-future-of-messaging/