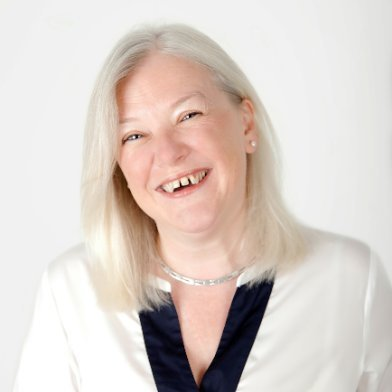 Dr Veronica Cochran's inaugural speech at the IAAP Summit in Austin was one of the most powerful speeches that I have ever heard
Last year in New Orleans I met Dr Veronica Cochran for the first time. I walked away from that meeting excited. She is a true visionary and we had agreed to work together on a couple of projects. I was inspired and energised.
I was thrilled therefore to hear a few months later that she had been appointed the new CEO of the IAAP.
Two weeks ago she gave her inaugural speech at the IAAP Summit in Austin and it was truly one of the most powerful speeches that I have ever heard – and not just in the administrative space. An impassioned call to action, if you haven't seen it yet, you can find it by clicking here. It should be required watching for anyone in the profession – particularly our leaders.
There were so many 'aha' moments of absolute clarity. Her speech is particularly relevant with World Summit just weeks away.
Dr Cochran began by reminding us that change is the only constant there is. She urged us to imagine the possibilities if we agree to take advantage of the change that is coming and elevate the significance of the role. Momentum is built and not found. We are in the throes of a movement. There is something almost magical about this moment. We are on the verge of something incredible.
We need to be on a shared mission. We have to have a critical core message. It takes a massive number of committed, extraordinary individuals to drive a movement. Nobody is heroic alone.
Shared experience is not only powerful, it is empowering. There is something that happens when people connect. Most Assistants are unusual in that they don't have a department of their own within their businesses unless their business has an internal network for Assistants. This means that traditionally Assistants don't see where they belong or where they fit within a business, so we have been begging for inclusion. Inclusion is not enough. It is not enough to be at the table. We have to be part of the collective authority at the table. Dr Cochran challenged us to think about how we become included in the collective authority of business? It's not enough just put us in the room!
If we don't figure out the scope of the role, someone else will define that for us. This is 'world work' and not just the role of a few individuals.
What can you do? Your job as an Assistant is to position yourself in the right light and to do that, you need to lead to value, not to position
• To the value of the role
• To the value of your work
• And to the value of your being – the value of you
Many of us were educated in what we could not be. Somewhere in our education, we were educated at the point of limitation. We need new experiences which is why we have to abandon the familiar so we can learn new, afresh.
We need people that will challenge us. We don't need yes people. Challenging you is not doing you a disservice.
We have to keep learning because we need experience, education and an environment of people who will challenge us to be bigger, better, faster and stronger.
Dr Cochran concluded by calling us all to play our part in changing the world for Assistants. To own your moment in history and find your place in this #WeLeadup movement by reteaching the rest of the world how to see us.
If you want to raise your hand to be part of the 'world work' and the movement that is gathering pace across the globe to professionalise the role of the Assistant, you will also find Eth Lloyd (another extraordinary leader) all over social media this month, explaining how you can get involved with World Summit which takes place in October in Frankfurt. It's the largest gathering of world leaders for this profession ever, with over 26 countries represented. Congratulations from all of us at Executive Secretary to Eth on receiving recognition of her work for the Administrative Profession in the Queen's New Year's Honours List.
I am proud to be on this journey with both her and all the other incredible leaders that are about to own this moment in history and change the world of work for Assistants forever.
Let's do this!
Lucy