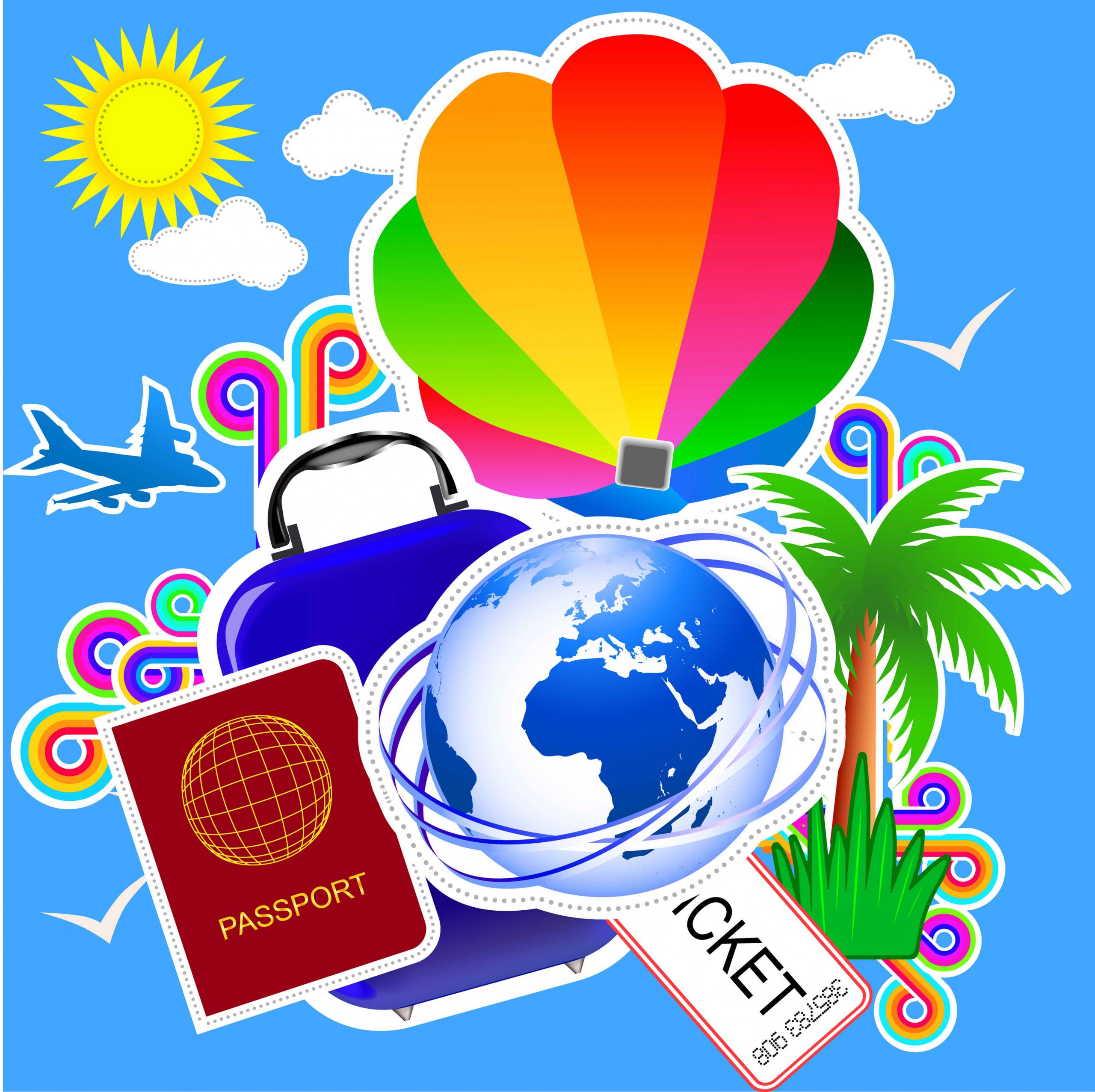 Get them there and back effortlessly with these great tips
In our last issue, Executive Secretary ran a 'how to' guide for those in senior roles with responsibility for managing large travel programmes. For those Executive Secretaries working for smaller organisations who have a more hands-on role planning and booking – either directly or through a travel management company – this issue's 'how to' guide, written by Graeme Payne, is the perfect checklist.
For most PAs, travel planning is both the most time consuming and most fulfilling part of their job. While travellers themselves will have an idea what they want, it is still down to the PA to identify the best flights, hotel rooms and ground transport arrangements. This guide starts with the ultimate travel arranger's check list:
• Identify the needs of the traveller
• Understand the required itinerary and check for public holidays
• Check passport, health and visa regulations
• Investigate all possible routes
• Check the company travel policy
• Select the most suitable flights
• Select the most suitable hotels
• Decide on the class of travel, fare and room rate
• Make the flight and hotel reservations
• Check tickets and all documents
• Brief the traveller
The travel arranger's role
In order to create an effective and accurate itinerary – even if you use a Travel Management Company (TMC) – you need to know where to look for information, how to select the most suitable travel solutions, understand of all the possibilities and be aware of your traveller's needs and preferences.
Research shows that only one in eight calls to a TMC results in a firm booking, so always research for each trip before calling them. Travel and entertainment are amongst the most expensive purchases for a company and it is essential that this budget is spent wisely.
What influences decisions?
Five things to consider
• Company travel policy and budget
• Airline schedules and meeting times
• Reliability and safety records
• Hotel locations in relation to workplace
• Loyalty programmes
The company travel policy and loyalty programmes are likely to have most influence on which airline, hotel and car hire companies are chosen. Members of airline frequent flyer programmes may take advantage of class upgrade possibilities, priority check-in and access to airport lounges. A hotel group's frequent stay programme may include room upgrades, early check-ins and late check-outs, discount on rack rates and points towards free stays. A car hire company's loyalty programme usually includes, amongst other incentives, fast collection and drop off facilities, car group upgrades, points towards free rentals and links to airline and hotel benefits. TMCs usually monitor the company travel policy. When travellers flout your policy, you need to make clear they are placing you in a very difficult position.
The traveller's profile
You should keep a record of each traveller's details and documents for future bookings. This information should also be stored by your TMC. A typical traveller profile includes:
• The traveller's full name and address
• Passport numbers and valid visas held
• Health document record
• Frequent flyer, car hire and hotel loyalty programme details
• Credit card number for securing hotel reservations
• Preferred seat and room details and special meal requirements
Travel documentation
Don't leave it to the last minute to secure visas. Visa offices have restricted opening hours and will close for bank and public holidays in their own country as well as yours. They also frequently charge a much higher fee when a visa is required at short notice. Be careful when filling in forms as many countries have very precise requirements and be sure to check the period of validity left in passports as most countries require at least six months from the date of anticipated departure. Finally, research the immigration rules applicable to individual nationalities for those employees travelling with passports from outside your country
Health regulations
Secure the necessary health documentation well in advance, especially if the traveller is to visit a country within a yellow fever or malaria zone. Yellow fever inoculations must be administered at least ten days before travel. Anti-malarial tablets must be taken two weeks prior to travel, throughout the journey and for four weeks after returning. It may also be necessary to take precautions against Diphtheria, Typhoid, Polio, Tetanus, Hepatitis A and Meningitis.
General country information
Check country-specific information for travellers, for example:
• Language – is an interpreter needed?
• Electricity supply – will they require adaptors for their appliances?
• Driving licence regulations
• Business hours and business/social hints
• Public holidays and festivals.
Selecting the Best Flights
Always consider the following criteria:
• Schedules and timings
• Airline
• Airport of departure and arrival
• Aircraft type
• Price and class of service
• Frequent flyer points awarded
Choosing the Best Route
Present the traveller with a number of possibilities, especially if the route to be flown is not their normal travel pattern. Intercontinental travel may require transfer connection en route – some gateways are notorious for queues and travellers may want to avoid this. There may also be personal or political reasons for not touching down in a given country for intermediate or transfer stops.
Low –Cost Carriers
In Europe, many low cost carriers are now offering business travel services. They offer great – and flexible – fares, but just make sure you are aware how far out they land from your destination city as taxi fares between more remote airports and major business centres can be expensive and may negate your cheap flight. Baggage allowances are also frequently restricted on low-cost carriers.
Code Sharing
It's worth being aware that many airlines work in alliance to operate flights in co-operation, so you may book a flight with one airline but the traveller end up on a different carrier. TMCs can advise when a flight is operating under a code share and this should be shown on travel documents.
Choosing the Right Fare
One of the greatest challenges facing travel planners is to choose the correct fare on a flight or for an overall itinerary, so, work closely with the TMC to make use of their ability to secure consolidated fares and special deals. TMCs are experts in negotiating fares and are aware of all the restrictions and regulations, which may not be apparent when booking online. For example, many reduced fares require a minimum or maximum stay at the passenger's destination.
Value for money
A TMC is able to secure reduced fares in all classes on long-haul flights and sometimes the price of a business class seat is little more than for sitting in economy. Even if the company travel policy dictates economy travel, it may make commercial sense to pay that little bit extra.
Selecting the right hotel
Frequent travellers to a city will often have a favourite hotel. Making the right choice in a lesser-known location is more difficult. Every traveller has different priorities. If they are visiting a company with the aim to impress, choose a hotel that is neither too pretentious nor too down market, especially if you're holding meetings there.
A TMC will have a programme of properties in each city, with especially negotiated rates, encompassing extras such as airport transfers, complimentary breakfast, use of business facilities and an executive lounge. These added-value items are usually worthwhile and make the inclusive price very competitive. Discount deals are often available online but make sure you understand the cancellation policies.
Ground transportation
Although public transport to airports has improved in recent years, many business travellers prefer to travel by taxi or limousine. Check out the alternatives, especially when keeping to a tight budget. In most countries the public transport option is as quick, if not quicker, and almost certainly more cost effective. Driving to airports can be time consuming but if necessary then consider a 'meet and greet' service, which can be competitively priced.
Travel by train
Train travel for the business traveller is a realistic option for shorter trips, and rail companies offer many incentives to make the journey more pleasurable with wider seats, complimentary meals, car parking, business facilities at an all-inclusive price for passengers travelling by first class. Book online well in advance to secure the most advantageous fares.
Car hire
At the destination it may be cheaper and more efficient to hire a car than to use taxis. Or, where driving may be hazardous or undesirable, consider using a chauffeur driven car.