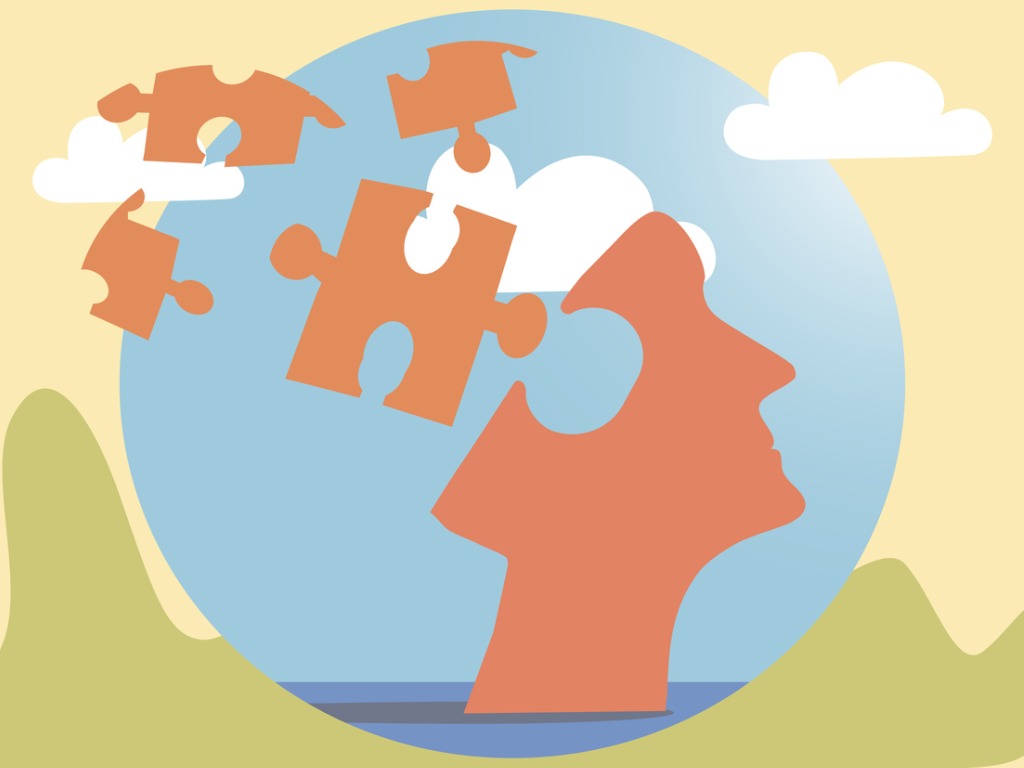 John Bullock explains how our thinking impacts our emotions, leading to the actions that we take
As we mix in all manner of situations, we are often asked the question, "What is it that you do?"
Before I come back to the question, let me give you the dictionary definition of "profession":
"any type of work that needs special training or a particular skill, often one that is respected because it involves a high level of education".
Consider your role as an Executive Assistant or Strategic Partner.
Attributes of the modern-day Executive Assistant / Strategic Partner
High levels of emotional intelligence (discreet, trustworthy, tactful and possessing the ability to second-guess situations)
High levels of computer literacy and work-based applications
Proactive, intuitive and on the front foot
Able to react at short notice to changing requirements
Strong interpersonal skills across all levels
Flexible and adaptable, able to multitask, and often in time-sensitive situations
Good timekeeping, efficient across a range of demands
Good oral and written communication skills
Able to understand and action sometimes complex instructions
Self-confidence, with a positive mental attitude
Strong organisational skills: the ability to prioritise to hit competing deadlines
It becomes apparent that the role is complex, has high demands and requires a high level of professional skills.
Back to the first question, "What is it that you do?" While this may not apply to all, consider how many may answer with "Oh, just an Assistant." It is then no surprise that although over 70% of CEOs trust their Assistant's judgment in making business decisions on their behalf, only 6% of Assistants feel they influence business decisions.
What Does This Mean for Our Mindset?
If we think of ourselves as "Oh, just an Assistant," what does that do to our mindset? Our self-worth? We live our lives in our perceptions of reality. We are governed by our own self-talk, how we view ourselves. Is it helpful self-talk or hindering self-talk?
Welcome to the T.E.A.R. cycle, a big part of solution-focused thinking.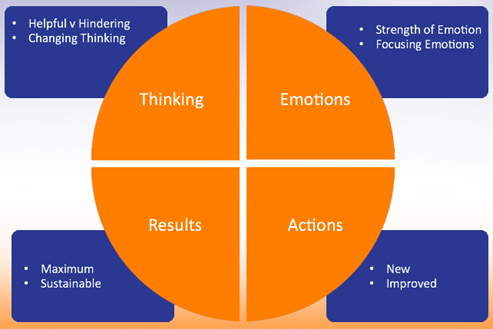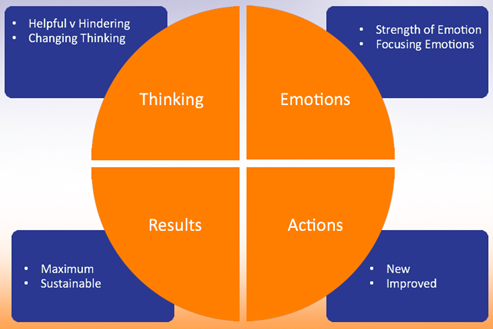 The cycle explains how our thinking impacts our emotions, leading to the actions that we take and the results that we get!
Emotions
Our emotions are an instinctive or intuitive feeling, distinguished from reasoning or knowledge. We are on the back foot if we don't change our thinking and self-talk. We are now almost in the world of "affirmations" – powerful thoughts and statements that help to create positive word pictures in our minds. The actions we take are then simply a result of the emotions we feel… and all based on how we see ourselves.
Performance
Our performance is based on our beliefs and how we see ourselves. If we want to change our behaviour/performance in the long term, we must change the way we think about ourselves. Our conditioning can come about in many ways; our beliefs can be influenced by our parents and our teachers (hence, we are conditioned from an early age), and by comments from others. We do not have to have experienced the actions; it is often our own internal self-talk which steers us there… usually in the negative.
Imagination
Our imagination multiplied by the frequency of thought determines our perceptions of reality (our self-image). The greater the frequency, the stronger the beliefs.
Where Is This Taking Us?
Let's reconsider the attributes an Assistant needs, as listed earlier in the article. It's time to recognise your self-worth and the considerable value-add that you bring to the role.
Even better, why not prove that the 70% of CEOs who trust their Assistant's judgment in making business decisions are correct?