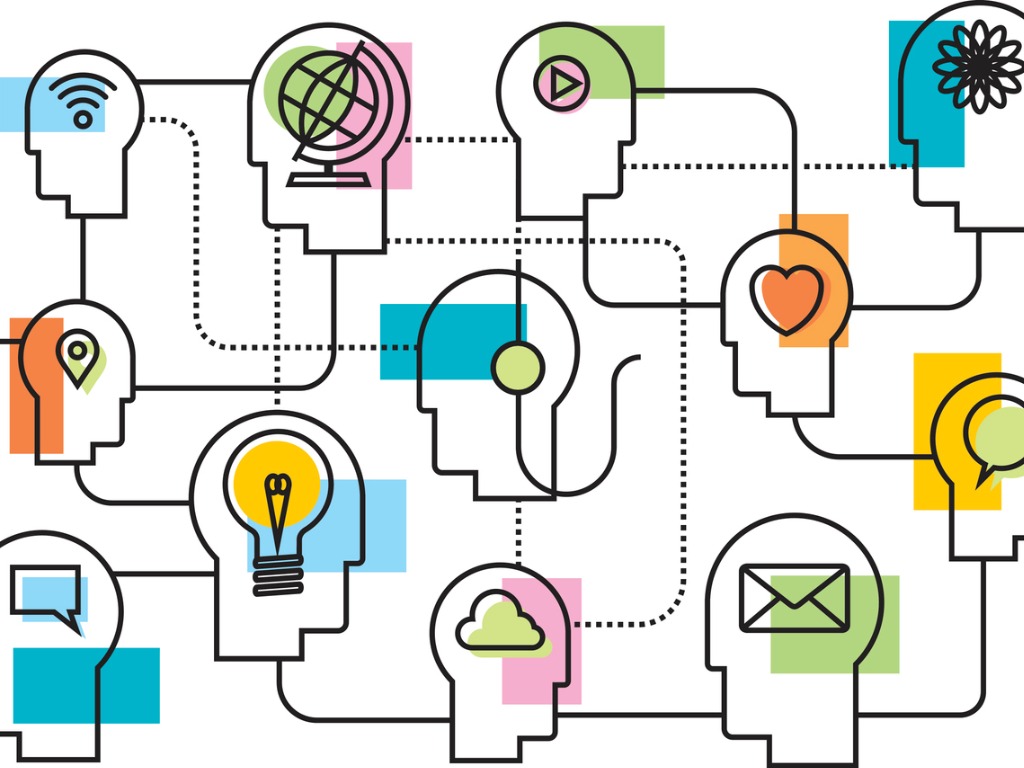 People are the lifeblood of the organisation; focus on them and they will bring the results, says Sarah Richson
As I write this article, I can't help but start to go down memory lane to the time when I was a young Assistant whose job was growing quickly. I found myself being asked to take on more and more HR projects, such as researching and drafting presentations to staff, team building, creating staff satisfaction surveys, creating leave schedules for large teams to ensure there were no overlaps and training and onboarding other Assistants and interns joining the organisation. In fact, my career's biggest influence and a major turning point in my life was the role I has as PA to a Global Director of People followed a few years later by a role assisting the CEO of a HR consulting firm.
Becoming people-centric
Traditionally, I had been trained as a workhorse, so I did my tasks and had so much pride in completing my 'To Do List'. One day, my executive was giving me feedback and she advised me to humanise my approach and be more 'people-centric' if I wanted the impact of my work to be felt. Watching how these HR leaders handled senior executives and crisis situations was an eye opener. However, while this was all very exciting, I sometimes wished I had better exposure, skills and some knowledge, especially when handling the office in the absence of the executive.
In the end, I leaned more towards the people aspects of my work, specialising and transitioning into the field of HR, and I must say it was a natural pathway for me. I started off my journey in HR from the HR Assistant level and had a rapid trajectory towards a Global HR Director role. I have always been very thankful for the skills I observed and developed, the exposure to key principles and the shadowing opportunities I had had as an Assistant in the HR function because that is what defined my style and brand as a successful leader in HR.
Your HR journey
My story can be your story too if you are interested in exploring an HR specialization. In my day-to-day role as a coach, I hear two requests from executives: one is that their Assistant must be more of a people person than just a task person, and second is that their Assistant or Chief of Staff must be able to address basic requests or issues arising from staff and managers in the organisation.
Furthermore, as I was preparing to write this article, I asked whether there was a need to understand more HR principles and Lucy Brazier shared that her research shows that 53% of Assistants either work in HR or become involved in HR projects. Lucy is also finding that Assistants are being asked to specialise and HR is one of the areas that they are asked to look at.
What is the role of HR in the organisation?
The HR department's key role is to handle all the people functions within the organisation from when an employee joins the organisation to when they leave. Therefore, they oversee the full end to end employee life cycle. In essence, this is the team that creates strategies and implementation plans within the organisation from a people perspective. To do so, the team must have all the HR pillars aligned to deliver the best service to its number one client, which is the employee of the organisation.
The key pillars of HR
1. Organisation design
This refers to the general structure of an organisation in terms of how the teams are structured and how individual roles are designed using the job descriptions that are available for each role within the organisation. The design of an organisation can only be derived once the organisation's purpose and long-term strategy has been identified. This pillar is a very interesting aspect of HR because it affects authority and power structures. If this is poorly done it can lead to so many problems including confusion, organisation politics, role overlaps and dissatisfaction in employees. Some organisations, especially traditional ones, are designed as autocracies and some are designed as flat organisations. Most recently we see virtual or network organisations.
2. Resourcing and talent planning
This pillar handles employee recruitment and the filling of vacancies. This is usually a great entry point into the HR specialisation. Activities an administrative professional could help with here include scheduling interviews, typing phone screening scripts, welcoming interviewees, collating information once recruitment is complete and calling candidates with feedback on whether they succeeded.
3. Learning and development
The next pillar looks after different interventions that help an employee to be able to grow themselves, stretch themselves and improve their capacity as time goes by. This also helps the organisation to develop people and put them in a talent pipeline for succession planning as they take up newer roles or as they step up in their roles. This pillar is very important and involves training employees on the job, internship programs, coaching and mentorship.
As an Assistant this pillar can help you get various job rotations into different parts of the business, giving you great exposure and confidence to join HR or other roles. You can start off by helping in activities such as creating slides and learning materials for training workshops, drafting attendance lists, and learning outcomes reporting.
4. Performance management
Performance management is a more technical pillar which is critical to the Human Resources department. It involves appraising employees' performance against goals or tasks required of them. This is where the organisation can measure and evaluate the capacity and competence of employees in the organisation. A good understanding of performance tools and systems is required and a course on the same is highly recommended if you want to venture into this.
5. Reward and recognition
Reward and recognition are critical components that are tied to the performance management pillar; however, this pillar looks after the compensation and benefits for different employees. This includes salaries and benefits such as medical insurance, gadgets, gym memberships, travel allowances, etc. Most people look for jobs to get rewarded and therefore anybody working in this pillar must be able to set the right reward which is equivalent to the type of role being undertaken by an employee. Many times, people are not satisfied and therefore this can be a very sensitive role within the Human Resources department.
Recognition is the intrinsic part of rewarding people and can inspire and motivate employees to work. People interested in working in this pillar specialise in meeting the more holistic human needs of an employee and must be very good at finding creative ways to recognise employees other than financial reward.
6. Employee relations
This pillar deals with the legal and procedural aspects of the employee's life cycle and this includes looking at employment or labour laws, industrial action and policies and procedures set out explicitly or implicitly within the organisation. People who choose to work in this area must have an interest in either law or human rights and must be good at expressing these rights equitably as part of their role in the organisation. This pillar helps employees understand the rules and regulations within the organisation and different policies, including handling disciplinary issues such as workplace bullying, sexual harassment, respectful workplace practices and fair recruitment.
7. Employee engagement
Employee engagement is the pillar that deals with the heartbeat of the employee's life cycle and looks after employee health and safety, and mental and physical wellness. This part of HR is also a great entry point for administrative professionals who can assist with creating fun, exciting activities that help to break the monotony of work and build relationships within teams and across the whole organisation, blending different cultures and creating diversity, inclusion and belonging with the main aim of creating one organisational culture for all the employees driven by the core values. It also works on outside work programs that connect the employees on a deeper level such as a new mothers' club, football club, young leaders' club, etc.
8. Service delivery
Service delivery is a cornerstone pillar for the Human Resources department which, just like performance, may require a good technical understanding of HR. It is another great entry point for administrative professionals because this is where Human Resources handle all the administrative aspects of the employee's day to day life, including live applications and management of payroll, disbursements, employee information and filing applications for loans. If you are interested in working in this pillar, you need to have strong administrative skills, technological skills and a good working knowledge of (e.g.) Microsoft Office. The HR administrator needs great analytical skills to be able to analyse data at speed, make connections and use the data to understand causation and correlation of different aspects. Most administration professionals handle this pillar with ease and flawlessness given their experience in using discretion and handling sensitive data, as well as using administrative skills.