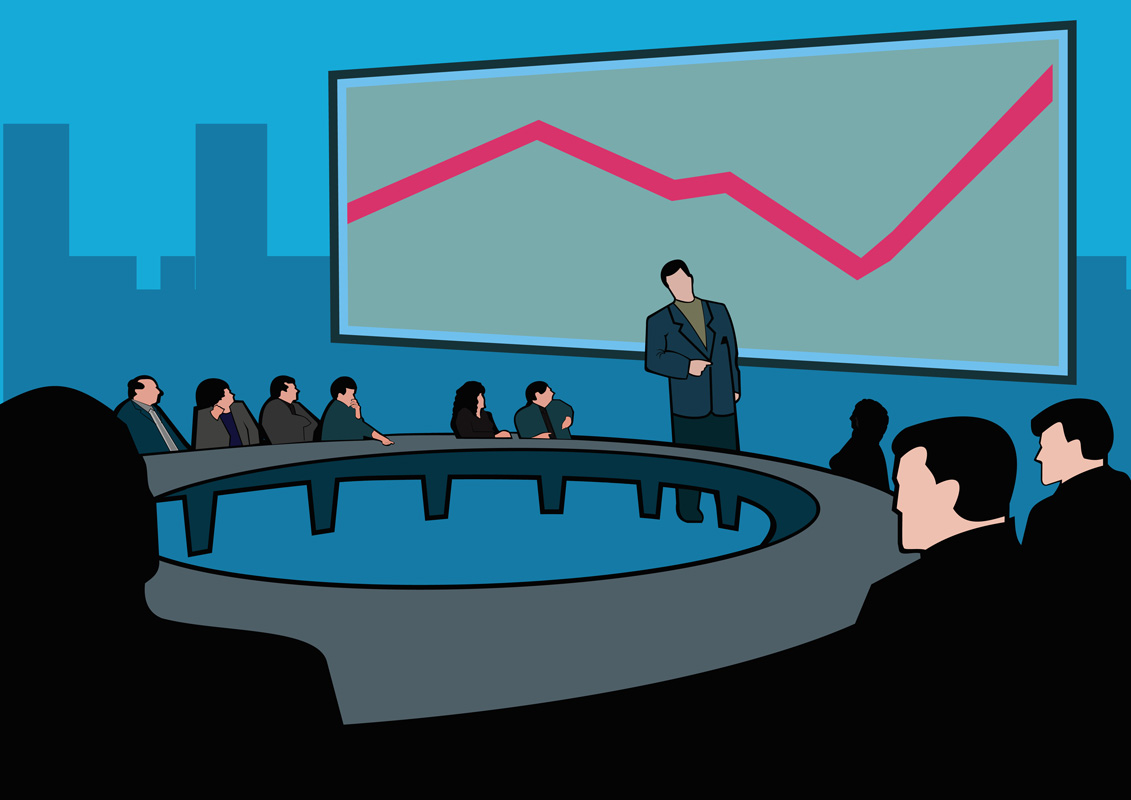 The prospect of planning a meeting can be daunting, especially if you're new to the task. As with many endeavors, getting started can be the hardest part. It helps if you begin with a good grasp of the meeting itself and the outcome you want to achieve. The more information you gather upfront, the more successful your search for a compatible venue will be.
Once you've done that, the next step is sourcing. Put simply, that means finding, evaluating and contracting with a vendor. Fortunately, these days there are ways to simplify that task as well.
Understanding the goals
For all groups, regardless of size, it's important to first establish goals, objectives and parameters. So play journalist. Ask the who, what, where, when and why of your meeting.
The most obvious place to begin is by learning who is attending. It's also helpful to know who planned the event before. If you can speak to the organizer, ask them what worked well and what they'd have done differently. If the organizer is no longer available, ask someone who attended the event for feedback.
Once you know the size and makeup of the group, inquire as to what their expectations and preferred activities might be. Are they looking for a fun networking event? A high-end experience that will wow even the most well-travelled executive? And, of course, what is the overall budget?
Timing for the meeting – the "when" – is critical, too. It's important to know if the desired date is firm. Events that correspond with a larger trade show or holiday are likely fixed, but maybe not. Just because an event has traditionally taken place the second Thursday in May doesn't necessarily mean it has to. Be sure to ask. After all, flexibility with dates can help you leverage a better deal with a venue, saving significant money.
Knowing the time of year can also help to determine the "where". If at all possible avoid a destination's high season, when you'll pay a premium for accommodations. Knowing where the group has been recently and what remains on their wish list can also be helpful. Also consider how critical easy access to the venue is. Travel time and multiple modes of transport can run up costs when several executives are involved. Be sure to consider proximity to airports and availability of group transportation in your decisions. In any case, most planning experts recommend limiting your search to two or three destinations to avoid being overwhelmed by choices.
Don't forget to ask the most critical question of all – why? Having a mission statement for the meeting or event, formally or informally, can bring the objectives into sharp focus. Naturally, you want to place your attendees in an environment that's conducive to achieving that goal. While a meeting centered on brainstorming might benefit from a distraction-free environment, a product launch or afternoon seminar may do better amid the dynamic energy of an urban setting. So know your goal.
What to look for in a sourcing tool
Phase Two of the planning process is the search for a compatible venue. To do so, look for a good sourcing tool. Years ago, sourcing was initiated with a flurry of faxes, mailings and phone calls. Eventually hoteliers added ways to submit Requests for Proposals (RFPs) from their websites. Each hotelier, however, required different types and amounts of information. That meant visiting numerous websites, rekeying data and answering a new round of questions at every site. Side-by-side comparison of proposals was nearly impossible, because the formats and answers were so diverse.
Thankfully, new technologies and best practices have produced a much more user-friendly, streamlined process in the past decade. Several companies (including Elite Meetings International) have developed tools that allow someone to research a wide variety of potential vendors and then send the same RFP to multiple hotels, even receive and compare responses. Using an electronic RFP system just saves time – maybe lots of it.
When selecting a good sourcing tool, look for one that can narrow your search by geographic location, number of guest rooms, the amount of meeting space, and airport proximity. From your search results, you should be given ample information to determine whether the venue is a good fit in terms of price, amenities and dining options. By refining your search to a handful of your best candidates, you'll save time for yourself and the vendors, too.
Maps are helpful as well. Sites that offer Google maps familiarize you instantly with new destinations or neighborhoods. You can quickly identify a venue's proximity to attractions that your group may enjoy. Another feature to look for: reviews by planners. While travel sites offer perspectives from leisure travelers, that experience may bear little resemblance to the meeting experience. Planners work closely with catering departments – their groups will likely spend time in the meeting facilities and attendees may have access to amenities that leisure travelers don't. For that reason, it's important to hear feedback from those who've used group-specific offerings.
A few more hints on sourcing
You'll save money by choosing a site that does not receive commissions on business booked. When a hotel knows that the prospective business comes through a source that takes a commission, they may pad your meeting costs to make up the difference. So learn the commission policy of any sourcing vehicle you use.
For the most timely results, try sending your RFPs to four to six of your best candidates. Bear in mind that for the hotel's sales team, responding to an RFP takes time – a half hour or more by most estimates. It stands to reason that hotels with a one-in-four chance of winning your business will work harder for you than those with a one-in-forty chance. Given the tough calls that hotels must make on allocating their time, you can guess which RFP will get their attention first.
If no hotels in your initial selection can accommodate your group on a particular date, it's easy enough to send a second round of RFPs. Call it one of the many beauties of using an electronic RFP – and yet another way they streamline the task of sourcing an event.