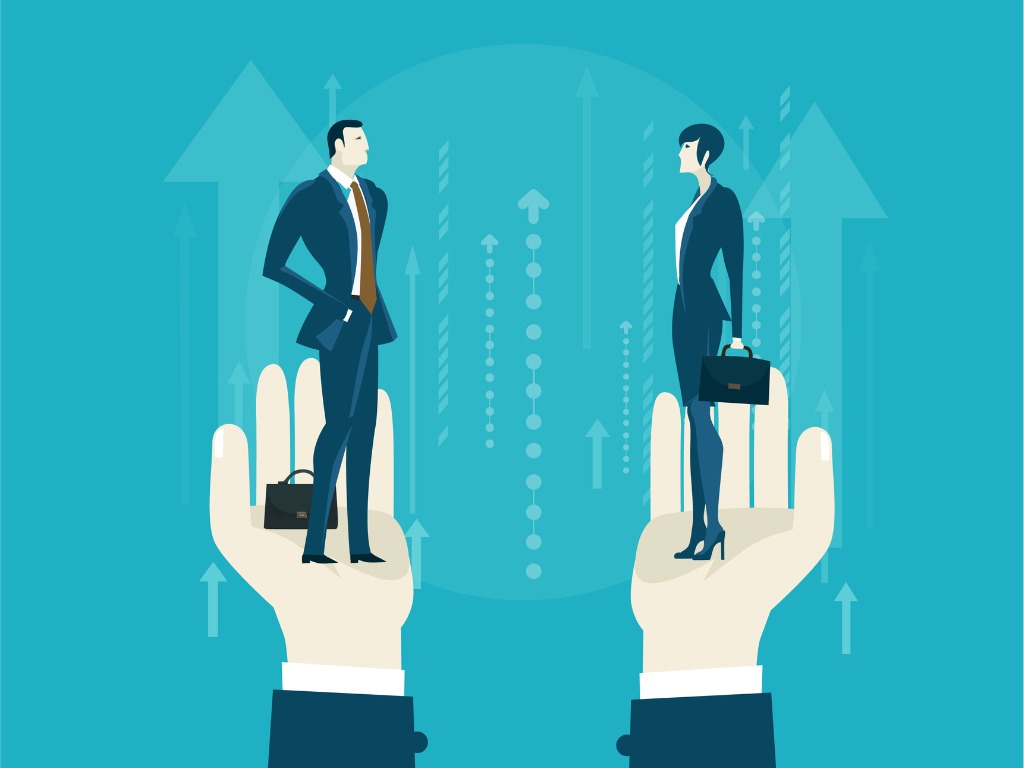 Like many things in life, the role of an EA is really what you make of it. When asked to define the job of an executive assistant in one sentence, I like to say: "I work in the space of 'executive enablement'– I make things possible for my executive," because we are in the unique position to fulfill on limitless possibilities.
I truly believe we can create the role of our dreams if we choose to do so.
How do you do that?
1. Reinvent Your Mission
The first step is to consider reinventing your mission to be something along the lines of what Robin Guido voiced: "My role is to help my executive reach their next level." Recalibrating your role this way can change virtually everything by changing your focus. The change of perspective will pull you out of self-centered entitlement – which people can get so lost in today, myself included at times. Instead, you begin to look for ways you can add value and deliver at the highest level. This adjustment – elevating our role in this way – can literally change everything. It did for me.
2. Fix Things
The next step is to look for what's broken and take it upon yourself to take steps to fix it. When people ask me, "Where do I start?" I ask them, "What frustrates you?" The keys to the kingdom are in finding what's broken, what's not working, what people bitch and complain about – whatever frustrates you the most, whether it's a system or a process, whatever it is, go fix it. Go plug that hole, go bridge that gap, go make that connection.
It can be incredibly satisfying.
Getting my Microsoft Office Specialist certification opened my eyes about this. Once I had those tools under my belt, I found myself with a passion for finding what needed to be fixed – and fixing it. And so, every template, every form, every deck that malfunctioned, every time I became frustrated with something specific to Microsoft – because let's face it, there are a lot of frustrations – I would raise my hand and say, "Let me build that." Or, "Let me create that." "Let me show you how to do this. Let me show you how to format a 50-page document in less than five minutes."
Our sales teams were using incredibly janky proposal templates that weren't properly created in Word, and people were taking a crazy amount of time to reformat each paragraph before sending them out. So, I took it upon myself to right the ship. I created a fillable form that we could scale and use across the sales org. I created something that works, and it has become a win for everyone that uses it.
3. Think Long Term
We were using Reflektive, a useful internal review app, but I noticed that it was being underutilized. It has a great real-time feedback feature that integrates with Slack, which the company uses for internal messaging. And so anytime someone does something great, anyone can offer real-time feedback and the entire company gets to see it, including managers. And then, when it's performance review time, you can go and look at all the feedback you've received. Everyone loves it! They thank each other, they love to be acknowledged publicly, and they get the visibility with the executive team. It creates an incredible virtuous circle.
It took me a year and a half to get it put in play, but it was worth it. In the early roll-out phase, I had to remind the executives, day in, day out, to use it, since I knew I had to start at the top if things were going to get rolling. And now, most everyone uses it. It's a well-oiled machine. It's beautiful!
4. Be Proactive
That's how you add value. Find something that isn't working. Think about all those things that you complain about or that you have a constant inner dialogue with yourself about that "this doesn't work" or "I wish we had this; I wish we had that." Go out and build it. Don't wait to be asked. Don't wait for somebody to come in and do it. Be that person. You have that power.