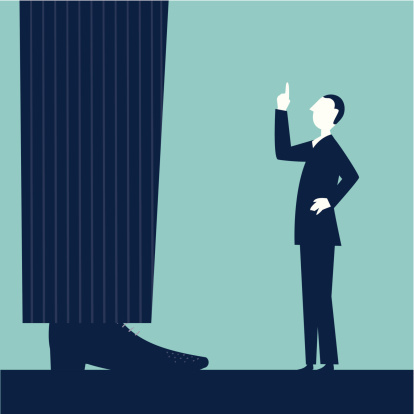 Chrissy Scivicque outlines her strategies for leading and enhancing the performance of your executives
As a former executive assistant, I know what it's like to feel like a professional nag. Keeping my executive on task and on time were two of the most important elements of my role. That meant a lot of pesky—and sometimes pushy—reminders. It meant steering him in the right direction, even when he was dead set on going the other way. Sometimes, it meant hovering over his shoulder until he finally did what he was supposed to do.
Of course, it often felt like nagging to me. But for my executive, it was a necessary part of managing him and his day. As assistants, that's what we do. We help manage the executive, so he or she doesn't have to manage on their own. In doing so, we make them more efficient and more effective.
It took some time for me to really understand what it meant to "manage up" and how to do it the right way. During my time as an assistant, I eventually learned a variety of strategies to help make it more comfortable for both me and my executive.
If this is an area where you struggle, have no fear. Managing up is a delicate art, but it's also a learnable skill. The following recommendations will help enhance your abilities in this area.
Understand What It Is (and What It Is Not)
Too many assistants misinterpret the mandate to manage up and, consequently, they overstep the mark. It is, indeed, a delicate matter. After all, executives have rightfully earned their place in the corporate hierarchy. They want to feel respected and powerful. They're "the boss" after all.
Yet, as the assistant managing from behind, you have a job to do.
Think of it this way: Managing up is about using your influence to guide your executive in the right direction.
It's not about controlling him or her. It's not about forcefully commanding your executive to do as you say. It's about gently, supportively helping your executive be more efficient, effective and successful.
Take Ownership
One of the best ways to manage up is to take ownership of items that your executive should not waste his or her attention on. "Ownership" means you have full responsibility for them.
If your executive is still spending time on things you should be doing, assertively say, "I'll handle this." If you're not comfortable with that level of directness, try, "Why don't you let me own this?" Suggest a trial period if necessary. If he or she isn't happy with your management of the item, you can hand it back.
Many executives fail to leverage their assistants fully. We often have to train them by telling them exactly what we should own and what they should own.
Remember that it may take time to build trust and, until that happens, your executive may hold tight to control. Be persistent. You are there to take care of the administrative items on his or her plate. Push for ownership where appropriate.
Help Set the Agenda
Your executive faces a wide variety of competing demands on a daily basis. To successfully manage up, you need to keep track of deadlines and help prioritize. Provide guidance regarding daily to do items. Block time off on the calendar so your executive can focus on pressing items. Do everything in your power to help your executive focus on the right things at the right time.
For example, when I was an assistant, my executive was notorious for procrastinating about his meeting prep. He would wait until 30 minutes before a meeting to review materials, and then he'd inevitably have last minute changes.
To manage up in this situation, I created an Outlook task for him 24 hours before his meetings reminding him to review materials. I would ensure his calendar had open space for doing this, I'd place the materials in a visible spot on his desk, and I would proactively ask for revision requests, instead of waiting for him to give them.
In many ways, as assistants we have to do some hand holding to keep things running smoothly—for ourselves and for the people we support.
Final Thoughts
Lastly, remember that your executive is still an adult with free will. There's only so much you can do to manage him or her. Ultimately, the executive will decide what to do and when to do it. Your goal should be to play an active, assertive role in the process. You aren't a professional nag. You're a manager.