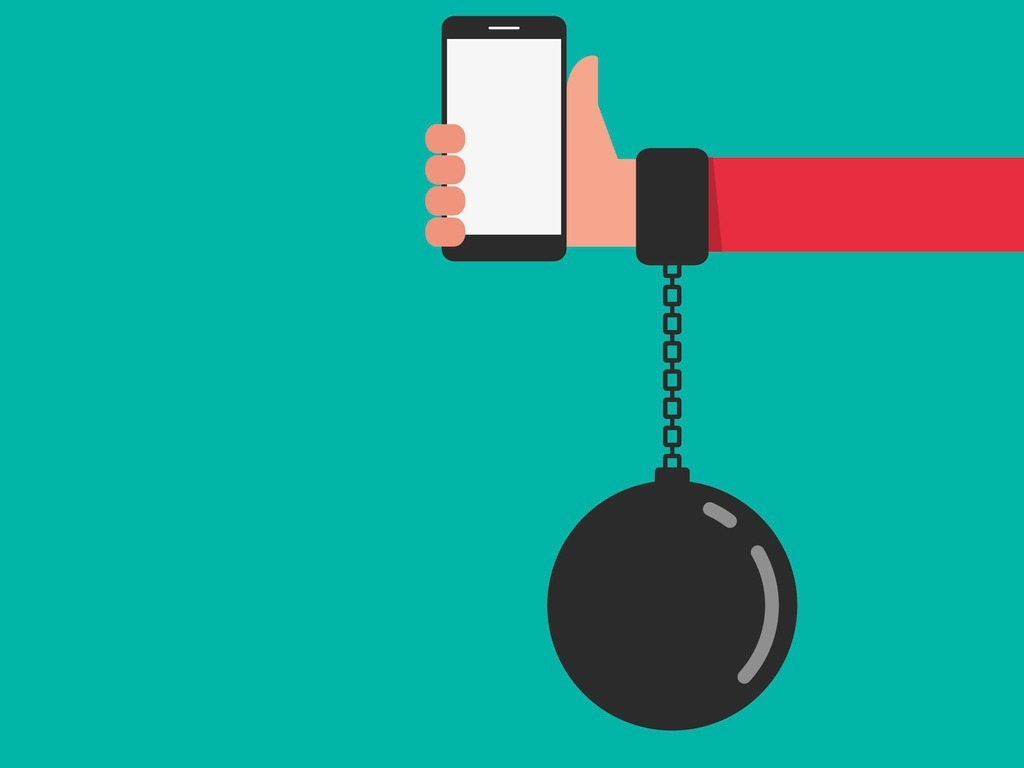 Take a step back and examine your behaviour suggests Carole Spiers
Do you find yourself waking up at 3 am to check your email or Facebook account? Is your addiction to the internet having a negative effect on your interpersonal relationships? Do you ever experience withdrawal symptoms when not online or when there is no signal?
If so, then like so many today, you are probably experiencing technology addiction. This occurs when people cross an invisible boundary and their texting, emailing, Twitter and Facebook usage becomes an unhealthy life pattern.
It often seems that individuals who exploit technology to enable them to continue working way beyond normal office hours or to receive social media notifications 24/7, appear to be highly successful in their jobs but are, however, at risk of the effects of technology overload.
'Screen Time'
We adults have a compulsive need to check our Facebook and email accounts before going to sleep and the moment we awake. Does it matter? Is it harmful? Should you carry out a self-audit of time spent online versus time spent with family? The answer to that is 'Yes'!
It takes a strong discipline not to look at your phone or iPad just to check if there were any replies to your latest 'tweet' that informed the world of your opinion of the movie you watched last night.
What Would You Choose?
No heat….no water…or no internet? Many people say that they would rather lose their internet connection at home than their utilities supply! So, it is important to take a step back and examine our personal behavior in terms of online usage versus personal interaction. Which is more important, and which demands more of our time? If your answer is 'technology', then there may be a problem.
How Much Time Do You Spend? …
Be mindful of the amount of time you expend on social media and your compulsive desire to check it 24/7. Instead, take up a physical activity that doesn't involve the internet, online games, TV, cellphones or computers. Get involved in the community; play a musical instrument, learn to dance or sing. Go for a run with a friend and engage in daily, regular exercise.
Maybe designate one day a week as 'technology free' whereby all online use is banned for 24 hours. Does that sound impossible? If so, maybe you need two days a week internet free!
Make time to see your friends, in person: Easy to say that you have no time but in reality you may just be making an excuse so as to post another blog. And avoid coffee shops that have free internet access!
Plan family events: Put specific time into the diary for eating together as a family with some group activity afterwards. Never watch TV whilst eating!
Allocate the time you are going to spend on your iPad or phone and make sure you stop yourself when your time limit is up. Remember, if you let technology control your life, 24/7, you will become an uninteresting personality – a blank sheet of paper upon which little is written of any value or that remains for longer than a minute.
The internet can enrich our lives in many ways, and we are fortunate to live in an era when we are able to reach out to the other side of the world in an instant. But we must not forget that interpersonal relationships, face to face, are vital for enhancing our lives and for keeping us grounded.
Key Points
Technology addiction is insidious
Ensure you control your IT, not vice-versa
Limit children's 'screen time' to an acceptable level
Take up an activity that requires your physical input
Throw all communication stuff out of your bedroom. Your bed should be where you sleep, relax and recharge your mind and body – not your phone!
Where you sleep should be dark and relaxing, not punctuated with blue light, beeps, rings, bells, whistles, clicks, clunks and messages assuring you that your battery charge is now full and that your software update will be complete in another fifteen minutes provided you do not switch off! Which, of course, is precisely what you should be