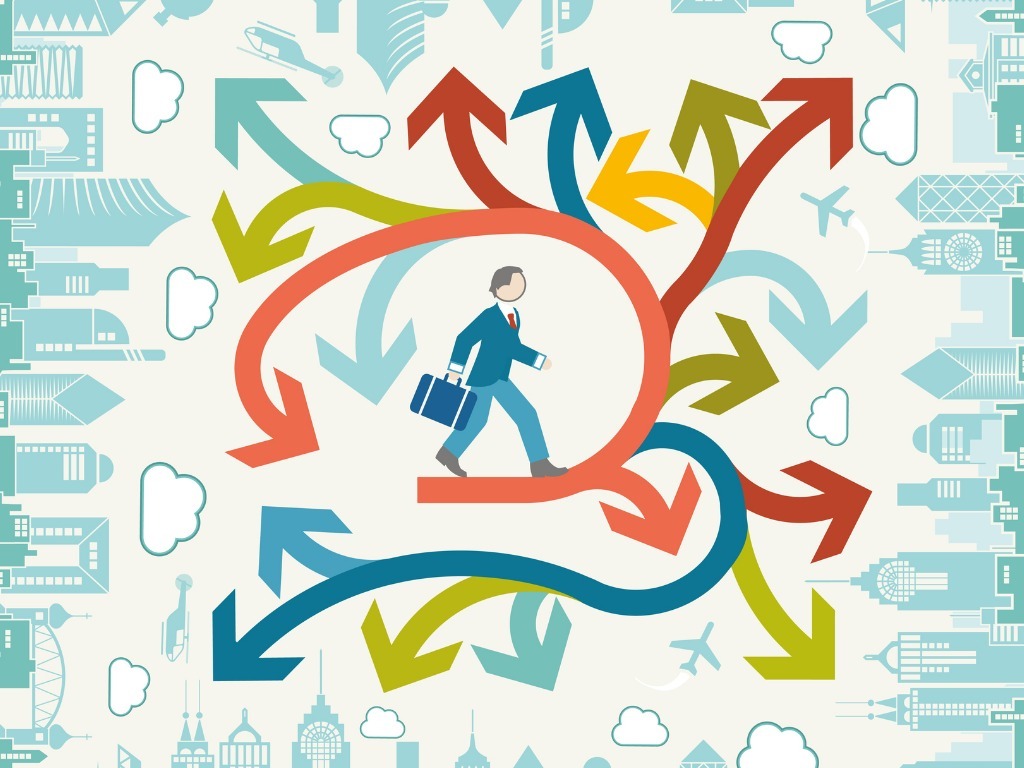 Create clear communication protocols and strategies to make sure that the trip goes as smoothly as possible explains Tae Lee
Experienced administrative professionals and executive assistants are all too familiar with the stress associated with having your executive on the road. They could be thousands of miles away, in a completely different time zone, and you are still expected to be on top of their schedules. I used to travel a lot as an executive, and I relied heavily on my assistant throughout my trip. Administrative professionals have adapted to this by staying on high alert any time their executive is out of the office. However, this isn't necessary and much of your stress can be alleviated through careful pre-trip preparation. I have been fortunate as an executive to have administrative professionals who helped prepare me before I even walked out the door. I have broken this preparation into three distinct sections: getting ahead of the curve, staying in the know, and keeping in touch.
1. Getting Ahead of the Curve
Business travel is notorious for going disastrously wrong, a connection is missed, flights are canceled, reservations are lost. Administrative professionals know that even the smallest misstep in an itinerary can cause a chain reaction that can throw off weeks of planning. Get ahead of the curve by downloading apps and signing up for services that will send you notifications as soon as there are schedule changes or delays.
Airline Apps
Most major airlines have developed their own mobile apps. I know some travelers and executives can be reluctant to sign up for new services, or to download new apps. Use your best judgment on what you think your traveler would benefit from most. However, if they always travel on one or two airlines this is an absolute must. Airline apps allow travelers to check-in on their phones, provide easy access to boarding passes, and best of all flight updates. Even if your traveler chooses not to download the airline app, you should. They are all free, so you can easily download them for the duration of your traveler's trip and then delete them at the end.
Notifications and Alerts
If you don't have unlimited data or space on your phone, you can also sign up for text notifications and alerts. All airlines should offer this service for free. You can sign up and provide them with your information simply by visiting the airline's website and entering your traveler's flight details. Any time a flight is delayed, or a schedule is changed, you will automatically receive a notification.
It is critically important to receive schedule changes as they are happening. On more than one occasion, I have been in the air when my flight was delayed and I would have missed my connecting flight. My phone was in my pocket, in airplane mode, and I had no idea that all my plans had been derailed. Luckily, my administrative professional received an alert and she was able to get on the phone with an agent and book me on a brand new flight. By the time I landed, she had reorganized my entire schedule and sent me my new flight details, before I even know that there had been a flight delay.
2. Staying in the Know
As much as you want to be, you won't always be able to be there for your traveler while they are on the road. Travel can be unpredictable, and phones always seem to die at the worst possible time. Administrative professionals can help prepare their travelers by making sure they are equipped with itineraries that include everything they need to know from the minute they walk out the door, to the minute they come home.
Detailed Itineraries
Most administrative professionals are already spending time creating itineraries for their travelers. However, it can be hard to know which information to include and how to format itineraries to make them easily digestible for your travelers. The fastest way to do this is to create a template for your itinerary with three columns: time, location, and details. The details section will be where you enter information like confirmation numbers and local contact details. Your traveler will instantly know what they are looking at because everything follows the same format, and you'll be able to easily create beautifully formatted itineraries. After creating a detailed itinerary, print two copies: one for your traveler and one for you to keep. This way you can easily reference their itinerary while they're on the road and know where they are.
Mobile Itineraries
In addition to creating a physical itinerary, be sure to provide a mobile itinerary. What form the mobile itinerary takes depends on your traveler. If they are averse to creating new accounts or downloading new apps, you can settle for adding it to their calendar. Otherwise, you can investigate apps like TripIt. Each app has its own strengths and weaknesses depending on how you and your company book travel.
TripIt is perfect when you are required to book through a corporate travel agency because they allow you to forward already booked confirmation emails to create itineraries. However, because they do not personally handle bookings or reservations, you do need to book in one place and create the itinerary in another place.
3. Keeping in Touch
Keeping in touch is going to be the most important part in this process to avoid on the road stresses. No matter how well you prepare your traveler, there are always going to be unexpected changes to an itinerary or last-minute question. It's impossible to anticipate all the different ways a trip might go wrong. Instead, prepare your traveler with communication tools and protocols so they know exactly what to do if anything goes wrong.
Scheduling
Create an on-call schedule with your traveler. This will determine when you are expected to be available to take calls and respond to emails. Communication schedules are going to be especially important when traveling to new time zones. Use time zone conversion tools like the meeting planner on timeanddate.com to see how you can overlap as much of your work day with your traveler's work day. During these on call hours, your traveler can email and call you as he or she normally would.
Messaging Apps
Emergencies are bound to happen, often when you least expect it. When an emergency arises, you and your traveler should designate a separate messaging app on your phones to communicate. Both of your inboxes are constantly being flooded by incoming requests that an email can easily get lost. However, having a dedicated messaging tool will separate these notifications from the other hundreds that you receive each day. Most messaging apps are completely free and even allow you to create custom notification noises and alerts, so you can instantly recognize when your traveler is messaging you with an emergency. A few great unique messaging options are Telegram or WhatsApp.
Traveling is, and always will be, stressful for everyone. However, administrative professionals can take certain steps and measures to alleviate these stressors by creating clear communication protocols and strategies. You and your traveler will appreciate the extra steps and care taken to make sure that their trip goes as smoothly as possible.