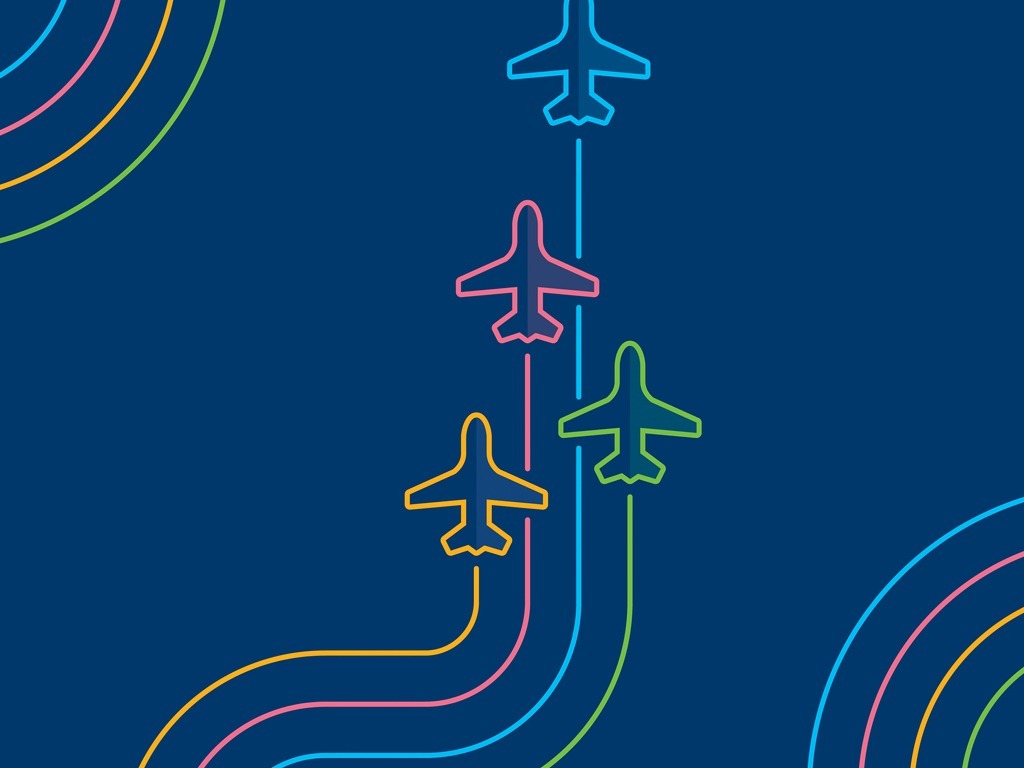 Planning travel for someone else can be a complicated task explains Stephanie Naznitsky
Organization is the cornerstone of an administrative assistant's role. But when it comes to travel planning, things kick into a higher gear. Travel needs are often complex and arranging a trip can be especially tricky when you're handling the details for someone else.
Whether it's an out-of-state meeting or a major conference in another country, the following eight steps can help you plan a successful business trip for your boss.
1. Meet with your executive
Learn exactly what they'll be doing, where and when they're going, and what items and support they need. Are their travel dates flexible or set in stone? Do they want you to plan leisure activities too? Find out their preferences, such as where they like to sit on the plane and gather information about any loyalty programs or priority providers. It's a good idea to check company travel policies as well.
2. Make a checklist
Write down everything you need to handle and check each task off as it's completed. This is an important safeguard to ensure nothing gets overlooked, as just one mistake could torpedo an entire trip.
This list might include:
Ensuring your executive has a valid passport
Checking visa requirements
Arranging vaccinations
Booking conference tickets
Purchasing travel insurance
Making hotel and dinner reservations
Setting up rideshare, public transport or parking apps on their company phone
3. Research every aspect
This task can be the bulk of the work when planning corporate travel. Put yourself in your executive's shoes and think about what they'll require on their trip.
Some questions to consider are:
Flights – What are their preferred travel times or airlines? Will they check any bags?
Transportation – Will they use rideshare services, a limo, a taxi, a rental car or public transport?
Accommodation – Does their hotel need to be near a conference center or office building? Is on-site parking a must? Does your executive have preferences regarding room and bed size? Will they require in-house dining options or business facilities?
Technology – Is the hotel Wi-Fi free and secure? Do you need to establish international calling or data plans? Are travel adapters required for electronics?
Dining – What restaurants are within reach, and which would be ideal for lunch or dinner meetings?
Leisure – Are there any points of interest they may want to see while there?
Language – Does your executive need to download a translation app or have a list of go-to phrases in another dialect?
4. Be mindful of cost
Discuss a clear budget with your executive so you can make cost-effective choices when organizing the trip. Know your spending limits, but don't be so thrifty you sacrifice your executive's convenience or comfort. For example, booking accommodations outside a major city may save a few dollars, but it could cost your boss in wasted travel time.
5. Consider personal preferences
There's no rule saying business trips can't be enjoyable. If your executive is big on health and wellness, choose a hotel with a fitness center or spa facilities. Look into access to airport lounges, as well as potential ticket upgrades with added in-flight benefits. Is your executive a foodie? Reach out to your administrative network and gather recommendations for popular restaurants nearby.
6. Draft an itinerary
Put together a broad overview as well as a detailed daily rundown. Make sure to account for travel time, including a buffer in case of unexpected delays. It may also be helpful to list a few backup options, such as alternative hotels or flight times. At this point, check in again with your executive and make any necessary tweaks before booking travel and accommodations.
7. Create a travel pack
Compile all information, reservation confirmations, tickets and corporate credit cards into a travel bundle. You'll want to provide your executive with both digital and physical versions of important documents. Reliable Wi-Fi is never a guarantee, so it's a smart idea to have printed copies on hand in case they're needed.
8. Finalize plans
Before your executive's departure date, confirm all travel details to make sure everything is in order. Give yourself plenty of leeway, so you have time to sort out any last-minute mishaps and ensure a smooth trip for your boss.
Planning travel for someone else can be a complicated task. By dividing the process into manageable steps, administrative assistants can save themselves – and their executives – a lot of time and hassle.