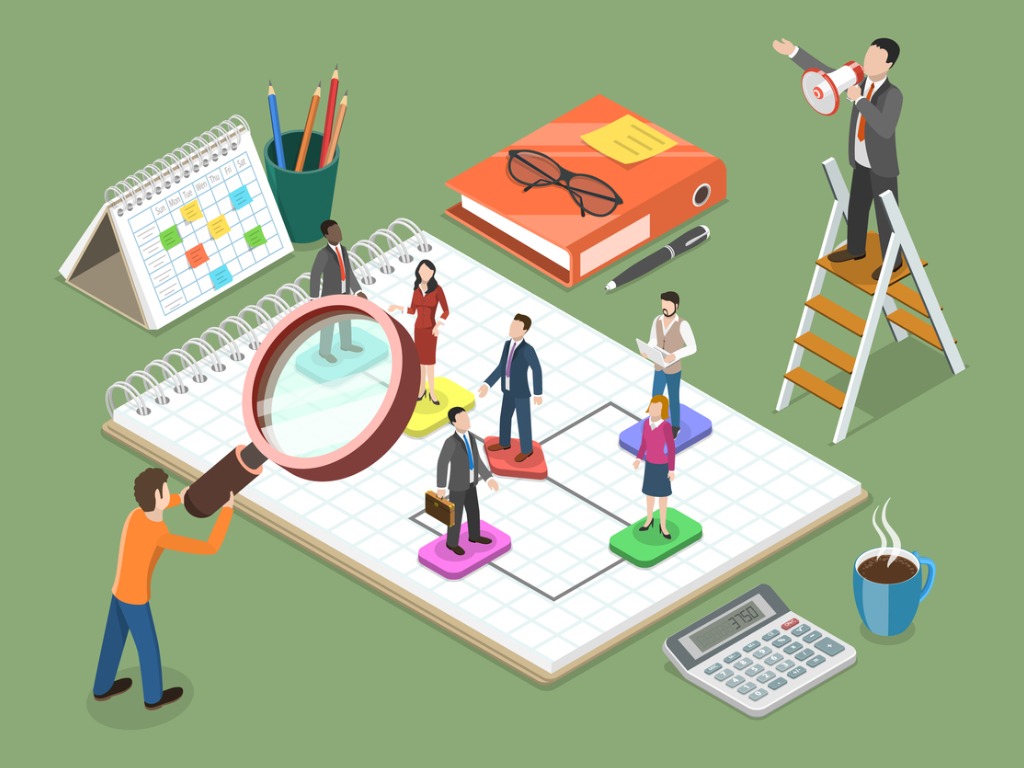 An efficient hiring process will help you secure the best candidates, explains Robert Hosking
A Robert Half survey found that 75% of administrative and customer support managers have missed out on a good candidate in the past year – and for 22% of those leaders, the reason was taking too long to make an offer. Here are seven ways to reduce your time to hire and bring on the best professionals for your team.
1. Get Smart About Compensation
Researching the current salary range for your open position gives an idea of what a competitive, comprehensive offer should look like. You can find starting salaries for hundreds of positions in the Salary Guide from Robert Half. Work with your HR department to fine-tune the compensation package, including perks and benefits, well in advance of extending an employment offer. That way, you can move quickly when you come across a promising candidate and minimize the chances of losing them to a competing offer.
2. Craft a Clear and Concise Job Description
A thorough yet succinct job description can fast-track the hiring process, empowering candidates to quickly decide if the role suits their skills and experience. Be upfront about the position's duties, and don't gloss over routine but essential tasks. Distinguish must-have skills from those that can be honed on the job or through professional development.
3. Leverage Technology
Recruiting technology can help automate time-consuming tasks, like sorting through resumes. This frees up time for more analytical work, like assessing a candidate's communication skills or ability to thrive in a hybrid environment. Given that it can take up to 11 weeks to fill an open position, this could be a big factor in your ability to secure a new staff member.
4. Work With a Recruiter
Getting assistance from a reputable talent solutions firm can help you more quickly pinpoint skilled professionals. Well-connected recruiters have a broad network of strong candidates who are available right away. Partnering with a firm that specializes in the area you are trying to staff can accelerate the process even more, as they work with candidates who most likely have the requisite skillsets and experience and can present a shortlist of the best options.
5. Set a Timeline and Stick to It
Start by defining milestones, such as when you will stop accepting applications and interviewing and when you plan to extend an offer. This framework keeps the process on track. Once you set a timeline, stick to it. Needless delays can cause promising applicants to drop out of the process.
6. Don't Hold Out for the Perfect Person
Searching for a purple squirrel is a surefire way to delay recruitment. To avoid this, set realistic expectations. Focus on candidates with the key skills and characteristics you've identified as crucial for the role. And be open to individuals who show passion and potential and can learn on the job.
7. Keep Candidates in the Loop
More than 6 in 10 professionals surveyed by Robert Half said they lose interest in a job if they don't hear back from the employer within two weeks after the initial interview. Some candidates even drop out of the hiring process if they don't get an update within a few days. Keeping candidates informed about where you are in the decision-making process, or an estimated time frame for the next steps, can go a long way toward keeping them interested and engaged.
Transforming a time-consuming hiring process into a more efficient one is not only achievable but essential in today's job market. And it will help you snag the best candidates before other companies do.