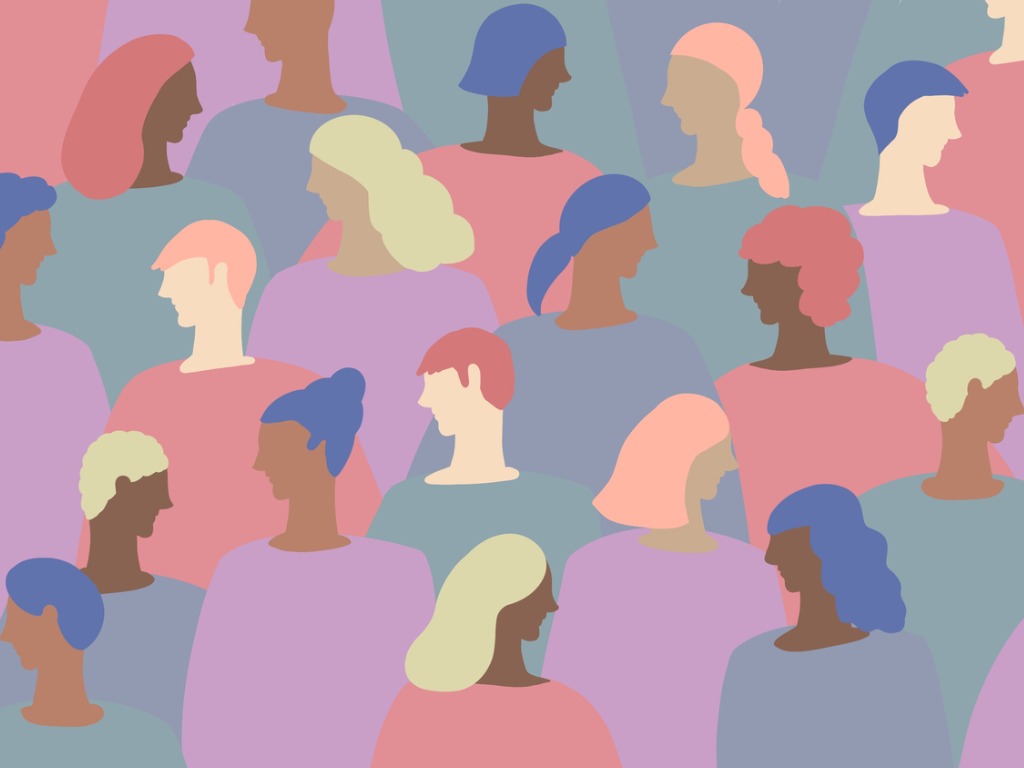 Activate your inner strength to achieve a sought-after career goal, explains Catherine Middleton
If I asked you to 'stand in your power', would you know what I was alluding to? Would you understand that personal power comes from being self-empowered?
Self-empowerment is something I am passionate about; it's something that everyone can develop, but generally does not know how to find.
Unfortunately, history has a lot to answer for in this regard as to how women were perceived. Prior to the 1950s, it was men who held the clerical positions, with women only entering the office workforce following World War II.
The conditions experienced by women at that time would be thought archaic in today's business environment, making their perseverance all the more admirable. Women working in an office in the 1950s were required to 'act appropriately'.
The following are just some of the demanding requirements at that time, as reflected in 1950s Secretaries: 11 Rules Women Were Forced to Follow at the Office:
Smile readily and naturally
Be fastidious about your appearance
Modesty, no ostentatious jewellery
Maintain excellent posture
Keep a pleasing and well-modulated voice
Refrain from talking about yourself
Thank heavens we have moved on and can laugh at these ridiculous 'rules' that were in vogue so many years ago! It is unfortunate, however, that administrative staff are still fighting for the recognition of the skills they bring to their role.
Even today, administrative staff are not valued for their contributions to the overall running of a company, an agency, or a department. Administration needs to be recognised as the backbone of any organisation, the engine room without which operations would quickly grind to a halt.
On the other side, acknowledgement must also come from administrative staff themselves, as although they have opportunities to pursue career growth, they can feel uncomfortable activating their inner strength, which enables them to realise an opportunity to achieve a sought-after career goal.
Having a strong personal view of oneself is the key to others seeing you as you want to be seen. Someone close to me said, "You are the only person who doesn't know how strong you are". This statement took me by surprise, and I think that this is true of all of us: we continually underestimate who we are and what we bring to the table where our job is concerned.
Self-empowerment comes with a checklist of what is required to set the ball rolling, and of course, top of the list is understanding that you can stand in your power. It will probably take a little getting used to – the feeling of euphoria as you rid yourself of any negative thinking and replace it with a 'can-do' attitude that sees you seeking and taking advantage of opportunities as they present themselves. Perhaps even creating opportunities that will see you take that first step, and then the next and so on.
People's perceptions are their reality, so ensure the image you portray is the one you want others to see. Never downplay your talents. Speak up and be part of the conversation. Be part of the solution.
Present yourself professionally every day: image is everything. People feel confident around confident people. Think of when you travel; you have confidence in the pilot and their crew because they present professionally. The same can be said for the office environment. People will have confidence in a person who presents confidently – and that includes how they dress.
Self-empowerment is exactly that: empowering oneself to grow, to seek, to achieve. No-one else can empower you; it has to come from within. You are the only person who can do this. This article may be the catalyst to get you thinking about what is possible in your life right now, but it takes you to take the first step. As we know, the first step is always the most challenging; however, look at it as the beginning of the journey you have always wanted to take. Good luck!