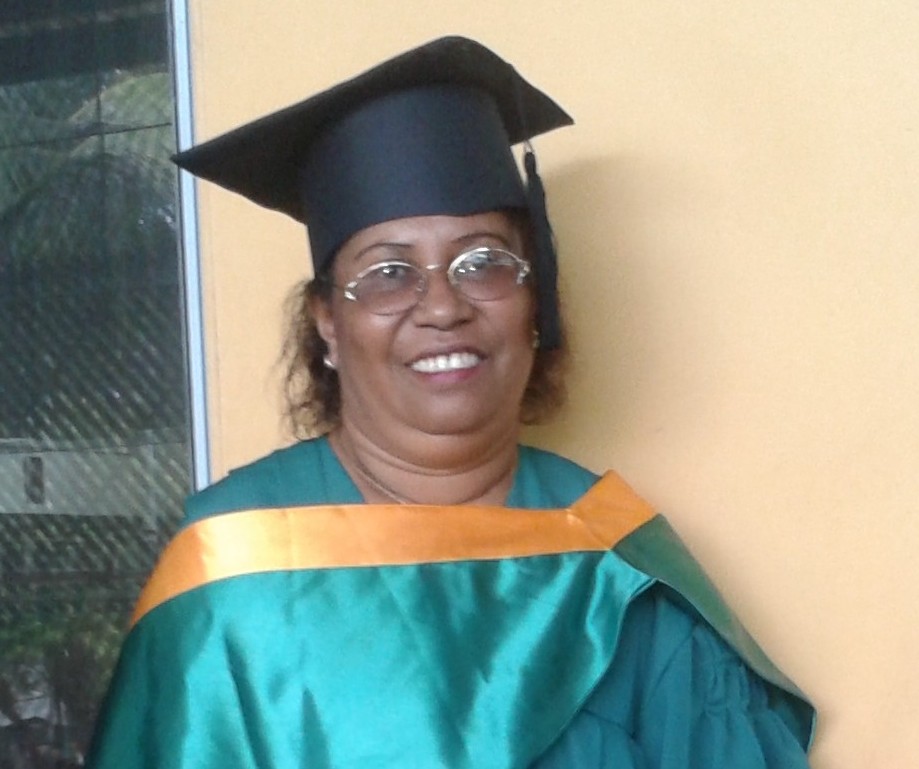 Weka Avosa is the National President of PNGAAP, the Association in Papua New Guinea which is hosting the World Administrator's Summit in August 2015
Can we start with a little background information? Where are you from?
I am Papua New Guinean. I was born of mixed parentage. My Mum was from the Gulf Province and Dad from Milne Bay Province (the first Island of PNG called Russell Island). I have six (6) sisters (including me too) and I am the oldest. I was married to Ralph Elai Avosa , who is now deceased. We have four children, two boys, 29 and 12, and two girls, 25 and 10. I am a proud grandma of two handsome grandsons – David 2 and Ralph 1. I am a widow.
What is your current role?
I am currently employed by the National Information and Communications Technology Authority (NICTA) as the Executive Officer to the Chief Executive Officer.
What is your background? How and why did you become an administrative professional?
I am a Secretary by profession. I attained a Secretarial Certificate and diploma in Secretarial Studies. I have also attained Diploma and Bachelors Degree in Management at the Divine Word University from 2010 to 2013, Madang, Papua New Guinea
Currently, I am the National President of PNGAAP from 2008 to now.
Tell us a bit about the Association
The Papua New Guinea Association of Administrative Professionals (PNGAAP) was founded in 1997 and was incorporated as Papua New Guinea Secretaries Association Inc (PNGSA) with the Investment Promotion Authority (IPA) under Section 7 of the Associations Incorporation Act on 28 December 2000.
On 30 November 2007 we, again through the Investment Promotion Authority (IPA), changed the name from Papua New Guinea Secretaries Association (PNGSA) to Papua New Guinea Association of Administrative Professionals (PNGAAP).
PNGAAP is a self-funded Association sustaining its operations through two major fundraising activities:
1 The International Administrative Professionals Day Luncheons, and
2 The Annual National Conference
The Association is not a union body, neither is it a member or affiliated member of any form of union body within Papua New Guinea or overseas. Since its inception as an incorporated Association, we have had activities such as conferences, luncheons, get-togethers and other minor fundraising activities.
The primary goal of PNGAAP is to promote and improve the professional, social, cultural and moral welfare of its members.
Its objectives are:
1 To create opportunities for the members to share and discuss their needs and goals towards career development
2 To promote strategies and programs for resource development for use of the Association for professional and community projects
3 That the Association apply its profits (if any) or other income in promoting its objectives
4 To be able to network with other professional Associations both within Papua New Guinea and Overseas.
How did you get involved in it?
I attended the annual Conference in 2002 and again in 2003 where my employer (NICTA) nominated me to contest for the Outstanding Secretary of the Year Award and I won the Award in the Senior Category. Thereafter I continued to attend annual conferences. I was then elected as the Vice Treasurer in 2004 and then ran for the President's chair which I won in 2008 election.
The PNGAAP conferences have motivated me to take up further studies which I did and took up a Diploma and continued a Bachelors in Management, graduating on March 9, 2014 at the Divine Word University. During my tenure as the President, I got PNGAAP to affiliate to the International Association of Administrative Professionals (IAAP) in North America in 2008 and in 2012 we were affiliated to the Asia Secretaries Association (ASA) (renamed Asia Pacific Office Professional Association).
In what is seen by many as a third-world country, and where many first-world countries are struggling with membership, PNGAAP is a phenomenon. I believe you have over 1,000 members. 
Yes, we have 1,000 members! Our members nationwide attend our conferences as training opportunities. They are serious about learning.
Members attending our conferences go out of their comfort zones, for example the Executive Assistant to the CEO, MD etc to HR Manager, Executive Officer, Payroll Officers etc…
This year, the World Administrator's Summit takes place in PNG in August. Tell us a bit about the background of the conference and how PNG has come to host WAS this year.
This is the most prestigious meeting of the minds for the Administration profession globally. Started in 1992 and held every four years.
We attended the 6th International Office Professionals Summit hosted by Australian Institute of Office Professionals (AIOP) in 2006, Gold Coast, Brisbane, Australia with a total number of 20 members/participants (the highest number). Then we attended the 7th Summit held in 2009 in Trinidad & Tobago with a delegation of eight members and bid to host the 9th Summit. We also attended the 8th Summit in 2011 in Auckland, New Zealand with a delegation of 34 members. The international summits were an eye-opener and broadened our horizons to reach for the sky.
You are the Co-chair for WAS alongside Eth Lloyd. Who else is involved and what are you hoping that the event will achieve? 
I have a Local Organising Committee, chaired by Ms Gima Kepi, the National Treasurer. We will host delegates from Associations all over the world to discuss the issues of most important to Assistants all over the world. We hope to lead the agenda for the next four years.
What inspires you? 
In my profession I have met a lot of people through attending PNGAAP conferences, and abroad, the International Summits and the ASA Congress.
What motivates you?
Training younger ones and helping them to grow and excel, and to move on to other fields.
What has been the highlight of your career so far and why?
Obtaining a Bachelors degree in Management
What are the main challenges facing the profession at the moment?
A lack of training and recognition.
What advice would you give someone just starting in the role? 
To be punctual, loyal, honest, committed and dedicated to your employer.
So what's next for Weka Avosa? Where do you want to be in 5 years' time?
I will do a Masters in Business Administration in 2016 and be the first female CEO for NICTA. By the way, I am turning 50 in May this year.
The World Administrator's Summit takes place in Papua New Guinea in August 2015.
We encourage you to read all the available information and share it with your Associations' members. Ensure your country participates in this international event, provides topics that you wish to be discussed for the Agenda and most importantly attends and contributes to the discussions being held in PNG.