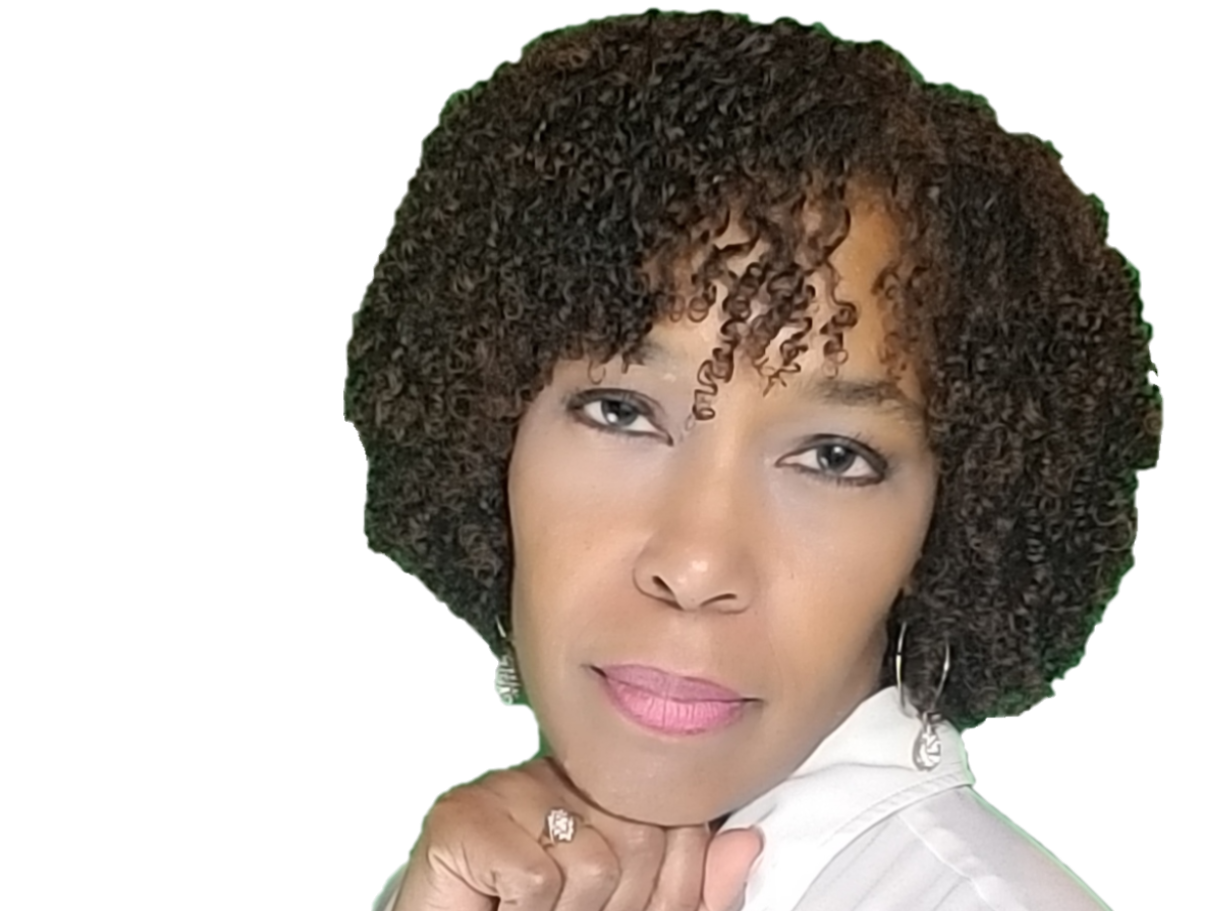 Can we start with a little background information? Where are you from, what is your background, and what is your current role?
I was born in Memphis, Tennessee and raised in Pennsylvania. I am the youngest of 4 children but by far the most competitive. I have the privilege of being 30 years married to my best friend and handsome lifelong boyfriend, Alex. My family (especially my new grandbaby, Eden) continue to inspire and motivate me to be a positive agent of change.
My professional career began with a bachelor's degree in nursing. I was fortunate during that time to discover a love for both developing and delivering education. During those early years, I began to realize the powerful possibilities life presents and the importance of developing our fullest potential. Afterward, I pursued a master's degree in theology and later received an honorary doctorate in divinity. I've gained so much valuable experience from executive leadership programs as well as from serving in a variety of leadership roles throughout my professional career. It's a passion that I have had the privilege of carrying on in my current role as CEO of the International Association of Administrative Professionals (IAAP).
How did you become involved with Assistants?
My involvement with the administrative profession—and the amazing individuals who comprise it—was initiated through my partnership with my first executive admin, Beverly. She was a young executive's dream (at least mine anyway). She was extraordinary not just at performing her job but helping me accomplish my never-ending list of desired deliverables. Beverly and I developed a powerful partnership and friendship.
Her role in my development as an executive and a leader cannot be overstated. For all she's done to help my professional life, of singular importance was that she introduced me to the administrative community via a host of administrative meetings and lunch-and-learns. I began speaking for a local chapter of IAAP and it was there that I realized how integral administrative professionals are in successful businesses both large and small. After witnessing the professionalism and passion first-hand, I was hooked!
You are the CEO of IAAP (International Association of Administrative Professionals). Tell us about that.
I have a passion for developing and delivering educational opportunities, and I'm privileged to be able to carry that passion with me every day. I work with the IAAP Board of Directors and IAAP headquarters staff to develop strategic priorities and initiatives needed to ensure our members and customers have the highest quality education and relevant resources needed to meet or exceed performance expectations. As a leader in this work, IAAP is committed creating an administrative community that is engaging and empowering.
I also have an obligation to create a culture that empowers our staff to do their best work. Every day I marvel at the level of commitment that our staff has toward the profession and all administrative professionals. It's truly an honor sharing their passion for the work.
What lessons have you learned in your time as CEO?
Where do I begin?! First and foremost, pace is a critical aspect of any strategy! The appropriate team pace can create trust, enhance morale, and improve productivity. I've also learned that business performance outcomes are greatly improved as we prioritize diversity—AND practice inclusion. On a personal note, I have also learned that independence is not a strength for me and—that by surrounding myself with different strengths, talents, and abilities—I've built a foundation for innovation and competitive growth.
How important do you think Associations and networks are to the career of an Assistant and why?
As the IAAP continues to evolve I see the role of the associations and networks becoming increasingly valuable. These associations have a duty to properly prepare the administrative profession—and the administrative professionals—for a viable future. The work of the associations has never been more important. Our collaboration is needed to better define the role, standardize performance expectations and role deliverables, and establish a fair, equal, and standard paygrade.
The primary challenges for most associations center around working to better meet the growing needs of our members and non-members alike. We are committed to better understanding and supporting the unique needs of our international and male members. Other challenges are related to increasing our volunteerism and creating a culture of leadership whereby we effectively share the responsibility of leadership across the association.
What are the main changes you have seen in the time you have been working with assistants?
One of the more positive changes I've seen is the perceived value of the role continues to grow and expand as a strategic business partner. It's encouraging that, more and more, admins are seen as partners. The time of the administrative professional being relegated to simply taking notes is over.
Another big change I've seen is that admins are taking on more personal responsibility for their professional development and career management. As an association, we've seen (and readily encourage) professionals who demand professional development on par with other career paths.
Recently I have had the privilege of working with the World Administrators Summit. Here, I've seen a greater desire for collaboration and coordination of global efforts among both associations and admin networks in an effort to elevate and empower the global admin community. It's a great thing, and one that's been needed for a long time. A rising tide lifts ALL boats.
What are the changes that you believe face assistants in the future?
There are so many changes on the horizon, some I'm sure we will never see coming. I believe that the influence and impact of technology on the admin profession, the growing (expanding) performance expectations, and varied skill sets associated with the role are just a few. I also get the feeling that virtual and global teams and managers will drive the need for diversity and inclusion and cultural awareness.
What inspires and motivates you?
I am inspired and motivated by these amazing professionals. Their courageous pursuit of personal and professional excellence amidst such role ambivalence is nothing short of heroic. In many instances they exemplify what it means to truly #leadup. The thought of what future possibilities exist for us as a community (both members of IAAP and members in the larger administrative profession) excites me. We must keep moving forward—together!
What advice would you give someone just starting out as an Assistant?
I have a few. Namely:
Don't wait to be discovered; readily showcase your unique skills and talents. You are your own best advocate!
Prioritize your own development. No one will look out for you more than you. You're worth investing in, it's time you become that life-long learner.
Connect or join a professional association or network (belonging and benefits are critical).
Understand how you contribute to the mission, vision, and operating margin of your organization (know your value). Quantify process improvement, innovative efforts, and money saving efforts. You are immensely valuable, but the only way to be treated that way is to take it upon yourself to know the numbers.
Evaluate yourself semi-annually and solicit feedback (ask for a portion of the money you've saved or made the company). It's difficult sometimes to hold a mirror to yourself and find your challenges. Make it a point to know where your strengths and weaknesses lie and be proactive in fixing them. You'll only make yourself more valuable.
Realize the inherent leadership potential in the position. I champion the #WeLeadUp movement because I genuinely believe the administrative profession has the greatest potential to influence everything.
So, what's next for Veronica Cochran? Where do you want to be in five years' time?
I can't answer what's next for me without including what's next for IAAP. We hope to publish books and papers that help IAAP become a go-to for content pertinent to the administrative profession. We also aim to expand our global partnerships to further the profession at large. Similarly, it is our hope that IAAP expands our geographic footprint. Finally, we'd like to be a contributing member of this larger web of networks, resources, and champions for the profession and every professional who finds value in it.
It's a very exciting time to be associated with IAAP and the profession. Even if there were a fast-forward button that could take me five years into the future, I don't think I would push it. I love the work and I can't wait to take every step of this journey with my colleagues and peers.
Watch Dr Veronica's #AdminChat interview with Lucy Brazier here:- https://youtu.be/PSZTgxy1Bpo