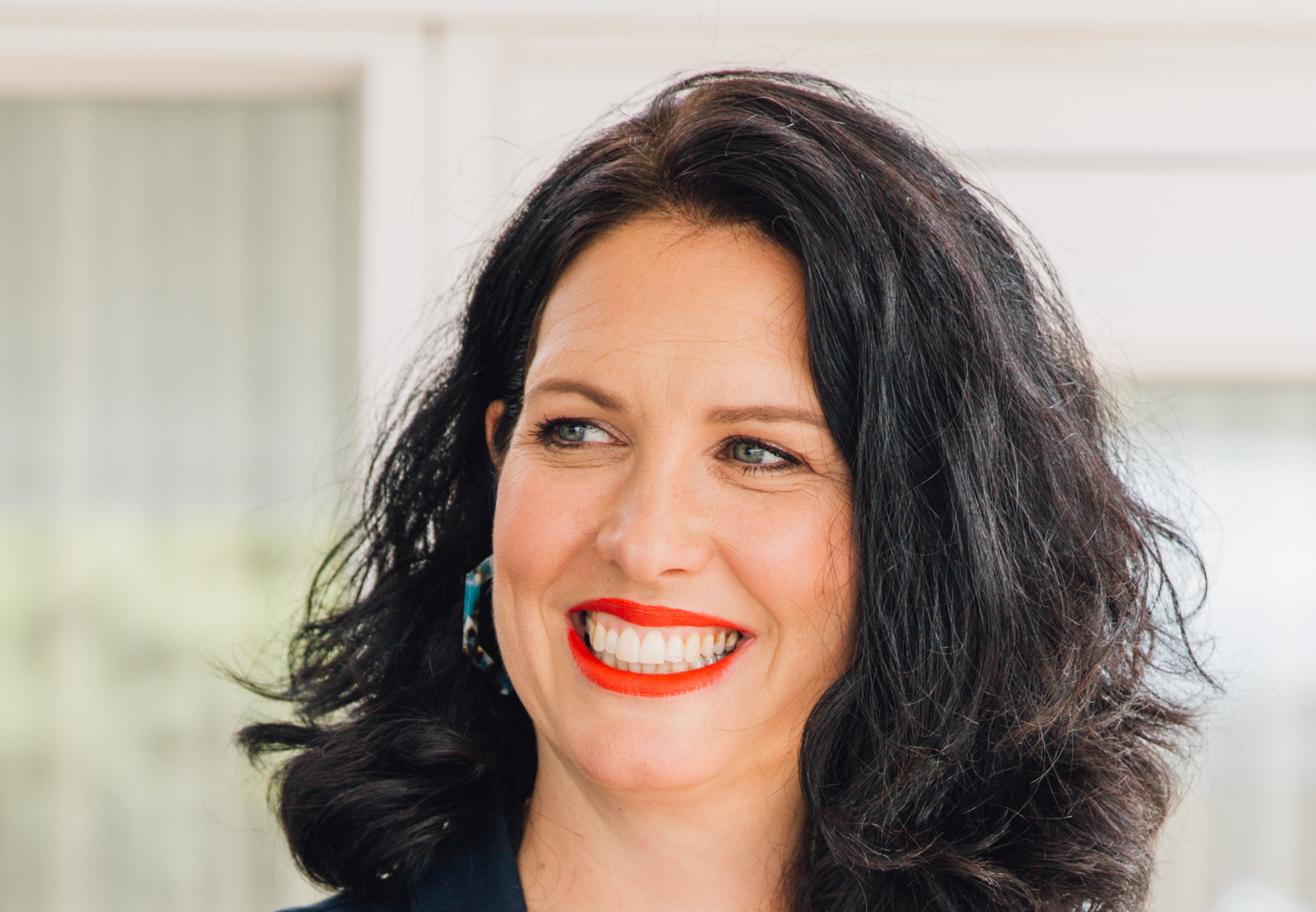 Sarah Howson is the founder of Berks Bucks Oxon (BBO) PA Network and a former C-Suite Executive Assistant
Can we start with a little background information? Where are you from and what is your current role?
I spent my early years, aged 3 to 13, growing up in sunny Florida – hence my passion for all things USA: US Football (Miami Dolphins of course), the ocean, and one of my favourite holidays, Halloween.
We came back to the UK in 1993 and I now live in a little village right between London and Oxford – leafy Wooburn Green in Buckinghamshire. I am so grateful for where I live; I can be in central London in 40 minutes. Having the best of 'town and country' suits me perfectly, although I'd give anything to live near an ocean again. I am a beach girl at heart! The Thames is a good close second though.
My current role is split between looking after my young family – I have two very energetic boys aged four & one – and running the BBO PA Network, alongside a brilliant committee. I am also a Director of a boutique recruitment business specialising in Executive Assistants and Personal Assistants. 2020 is a big year for me as I turn 40 … I have to say I have a great feeling about the next 10 years!
What is your background? How and why did you become an administrative professional?
As with most Assistants, I kind of stumbled across my first role. I'd just finished university and was employed as a Marketing Graduate at a semiconductor company. My first boss, Paul, was the CEO. Initially I was told that 15% of my role would be as Paul's Executive Assistant and the rest marketing. Before the first month was out, I had become a 100% full-time EA.
I fell in love with the role instantly – you can make such an impact to the business and to your Executive. I thrived on being able to manage various projects: I organised annual exhibitions in both Las Vegas and Amsterdam, and streamlined processes, looked for efficiencies. The role has so much scope. Being involved in leadership meetings, having access to my Executive's email and being able to see the bigger picture meant I enjoyed every single day at work. I do believe who you work with makes a huge difference and I was fortunate to have a team of leaders who were willing to trust and empower me, but also to push me outside of my comfort zone.
It was in that role that Paul offered to pay for my CIPD qualification. In a small start-up environment, you wear so many hats: HR Manager was one that I loved, but I needed the specialist knowledge to help me have a deeper appreciation for HR as a business function.
You are the founder of Berks Bucks Oxon (BBO) PA Network, which has just celebrated its first birthday.  Tell us about that.
I could honestly write about BBO PA Network all day long. I am passionate about connecting people and have a love for everything the network stands for.
Our mantra is: Share Best Practice | Discuss Ideas | Build Relationships | Inspire One Another | Learn From Each Other
Having a platform to bring together professional, like-minded people in one room to do the above and watch what happens is honestly nothing short of incredible. Celebrating successes, learning from each other, supporting one another and just being there to listen to each other in times of need is what our events are all about. Our community of Assistants is a very special one the world over. Being an Assistant is quite isolating and is a challenging role, being able to check in with each other every now and again and make sure everyone is doing OK is a privilege. The hashtag #WeAreStrongerTogether rings true here.
Each event organised has a learning and development element to it by way of either a panel or a speaker – learning is a key ingredient; all Assistants are hungry to learn. In fact, we often run out of time or all end up agreeing for the speaker to carry on! There's plenty of time for networking and we always welcome the opportunity to have a tour of the venue we are in. Because of our location, we are spoilt for choice and are welcomed at some of the most stunning venues.
The network also supports Smart Works, based in Reading, Berkshire. They are an amazing charity that provides styling and interview coaching to unemployed women seeking work in the Thames Valley area. More than half then go on to get the job they've applied for, which is an incredible statistic. Every woman who visits Smart Works is styled and receives a complete interview outfit with accessories, followed by a one to one interview coaching session. Once a woman has a job, she's invited back to give her a working wardrobe for her return to work. I've visited the facility first-hand and was truly humbled. The team of volunteers that give up their own time are so inspiring, very well dressed as you can imagine and incredible! At each event we organise a clothing collection and support the charity as much as we can.
Our formal launch was held at 'world famous' Belmond Le Manoir Aux Quat'Saisons and I can't tell you what a magical place Raymond Blanc has there. It is stunning, from first point of contact to the delivery of the event – it was a masterclass. The canapés can only be described as works of art, the intricate detail and phenomenal taste of each one was out of this world. We had over 70 Assistants attend that event and even had a waiting list which was mind-blowing.
I personally have been on such a positive journey since launching the network. One of the best things for me is the many, many friendships I have gained, which is so enriching.
How do you manage your time between your day job and your role at the Network?
Now that is a very good question! I am juggling LOTS of things at the minute! I think my son's diary is busier than mine. I seem to be thriving on it all, but I am motivated by what I do, which I know helps. I have days where everything goes really well, I feel like I'm in control, organised and life is good. But then I also have days where it all seems to go wrong, I've forgotten something, or I'm reminded about a project from another parent at the school and I realise I am only human. I am slowly learning that not everything has to be perfect which is a hard lesson to learn when you've been an EA. Sometimes it can be overwhelming juggling so many things for fear of dropping a ball. I love how there's a lot of visible support online now, when things are tough, even just reading a quote lifts me up, otherwise taking some time out for me is often what I need.
What is your vision for BBO PA Network?
To continue to create an active supportive community, a safe place where Assistants of all levels, in all industries, can be themselves.
Last year BBO PA Network was nominated and shortlisted for External PA Network of the Year at the Manchester PA Network Awards – an amazing achievement and I still pinch myself over it. Along with several members of the Committee, I went to Manchester to what I can only describe as one of the most fabulous events I have ever been to. The atmosphere in the room was electric and so full of support for every single person there. We didn't win but didn't need to, just being there amongst the other brilliant external PA networks and being able to raise a glass to the winners (Sussex PA Network you guys ROCK) was special. What a night to remember!
This year, BBO PA Network will have its own awards ceremony. To be able to celebrate our profession, and recognise the hard work Assistants do, will be incredible. It was that night in Manchester that inspired me along with the encouragement of Daniel Skermer, founder of Birmingham PA Forum, who is so supportive and always such a fountain of inspiration and positivity.
What inspires and motivates you?
My children inspire me every single day without fail and they are my 'why'. Learning inspires me. I also love and live by the quote by Oprah Winfrey, "Surround yourself only with people who are going to take you higher". My friends all inspire me, each having their own success story or struggle that they've overcome. They, my husband, my brother, and my parents are also my biggest cheerleaders and for that I am so grateful. Having special people in your life who love, respect, and support you is priceless, and I never take for granted how lucky I am.
Life is so short, and you only get one chance to live it, so live it with passion and purpose, with a kind heart and make memories worth having!
What advice would you give someone just starting out as an Assistant?
If there was one piece of advice I could tell my 20-year-old self just starting out in the Business Support industry it would be to just start networking! Whether it's a local Assistant network, a network led by the business sector you work in, local or not, online or offline, there is no excuse not to start. Your network is KEY. As a well-connected Assistant, what you can offer and give back to your community and your organisation is just incredible.
Networking can be really daunting, a way to make it a little less nerve-wracking is to get in touch with the organiser and be really honest, say you are nervous or you don't know anyone and ask if they would be able to help connect you with someone. I know that they will go out of their way to introduce you to someone (maybe by email in advance) or to ensure that a contact of theirs takes you under their wing. I have a third eye at our network events and am always on the lookout for anyone who's on their own or looks uncomfortable, I am also lucky to have such a friendly and welcoming committee that welcomes new members to events. I'd feel terrible if someone didn't feel comfortable or welcomed. All-inclusive means just that!
What do you think is the biggest challenge facing Assistants?
The role is forever evolving, and Assistants need to evolve with it. In effect you are part of the management team, or you must certainly see yourself as that.
At the launch of BBO last year, Paul, the CEO I first worked for delivered a short keynote. His key message to everyone in attendance was that all Assistants need to be 10% CEO. They need to understand how to read a balance sheet and be able to interpret the financials of the business. When making business decisions the financials need to be at the forefront of their mind. Assistants also need to be able to 'sell'. He asked if all assistants there knew their company's elevator pitch. Being able to answer confidently, if asked, what the company does is fundamental. He also asked Assistants if they knew the objectives and strategy of the business, and the main priorities of the Executive they were working for. If you don't, you must! Aligning yourself with your Executive and asking how you can improve must be part of your conversations, it is a partnership after all. Learning about the business is fundamental for the growth of the business, the Executive and yourself as an Assistant.
So, what's next for Sarah Howson? Where do you want to be in five years' time?
I am a huge fan of visualisation. At one BBO event I was asked to create my 'movie-scene' moment out loud in front of the group. It's such a powerful technique that really resonated with me.
I want to continue to be an inspiring, present mother to my children as they are my priority, and along with my business partner run a successful business with integrity and passion but stay true to our values.
I will also continue to be an ambassador for the EA community. There's nothing I love more than spreading the word of how EAs really are Business Partners and can add so much value to an organisation.
I'd love for the network to grow from strength to strength with more events. Topics such as executive presence, Corporate Social Responsibility (CSR), building resilience, diversity and inclusion are all on the list.
I have a passion for mentoring others and found I am naturally drawn to having conversations with those just starting out in their career. I would love to introduce a formal mentoring programme within the network and perhaps partner with organisations to enable this to happen.
Inspiring women, bringing a community together, helping as much as I can to support Smart Works – my list is ambitious and long I know, but so very achievable. My mum often says to me, "the world is your oyster" …so with a huge smile on my face, I will just be the best I can be and face that world!