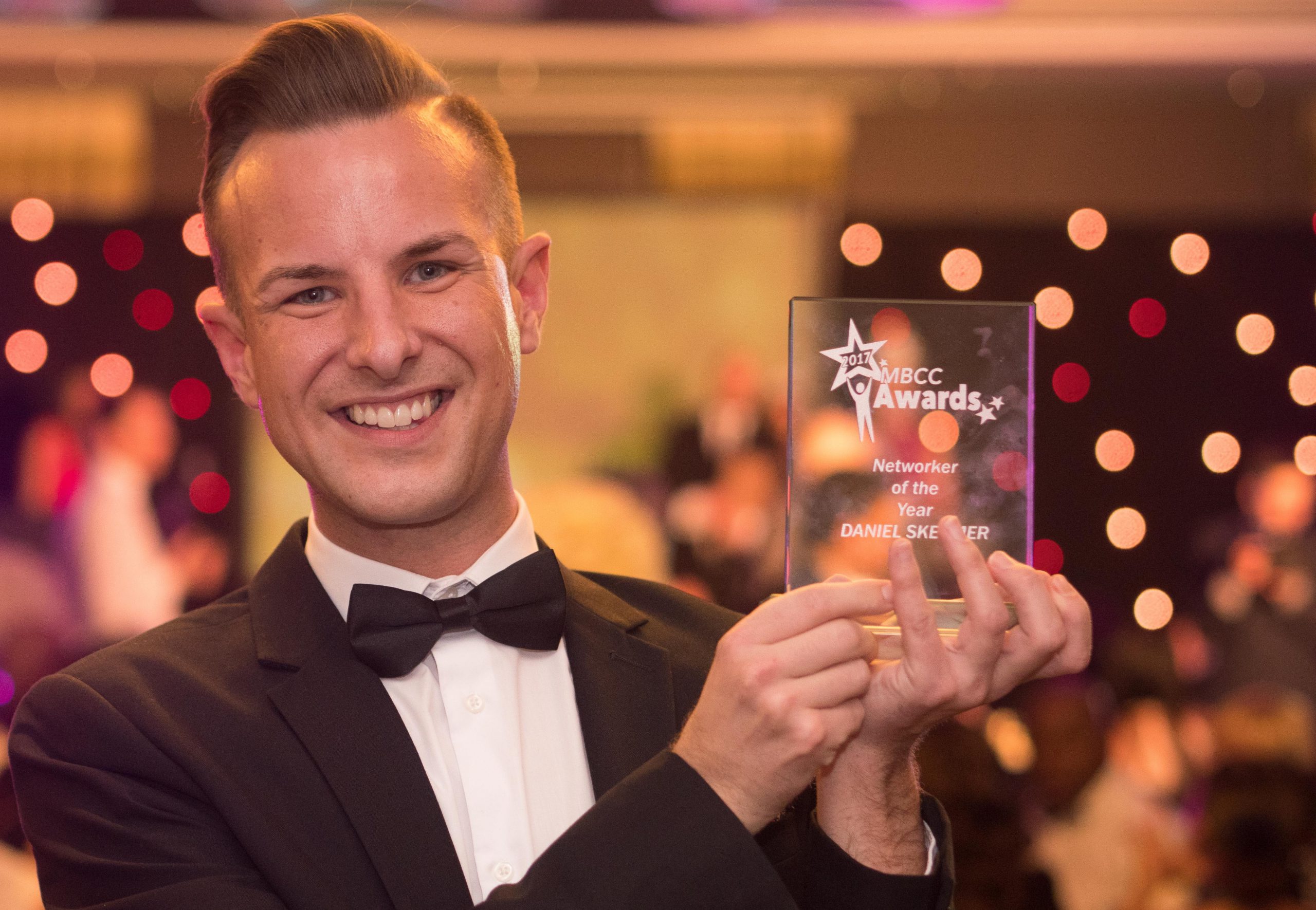 Daniel Skermer is the founder of the West Midlands PA Forum, and the founder of the West Midlands PA Awards
Can we start with a little background information? Where are you from and what is your current role?
I am from Birmingham, the second largest city in the UK, located in the West Midlands. I have worked in hospitality all my life. Turning 30, I started work at a new hotel in Birmingham city centre as the Sales Manager, which is where the PA Forum started.
What is your background?
I began my working life in a Birmingham taxi office answering the phone when people had finished a good night out. Then, 12 years ago I went on my very first holiday abroad to Turkey where I made the biggest decision of my life! Whilst queuing to board the plane on the way home I said, "no I don't want to get on" and a very angry crew had to take my luggage off the plane. I had just had the most amazing two weeks of my life and I really didn't want to leave. So, I waved goodbye to my best friend, excited to see what the big wide world had to offer. I had 50 Lira in my back pocket and a two-hour taxi journey to negotiate with a taxi driver, to take me back to Marmaris.
Once there, I slept on my suitcase for the night in a restaurant until I was removed by security. I trailed my way around the resort knocking on every travel agent's door I could find. It was high season, the busiest time of the year, and all the travel companies were fully staffed, I was slowly beginning to realise there was no opportunity and I was beginning to despair as the dream I had was suddenly becoming a nightmare
After yet another travel agent, said no, I realised I had closed the door on my last opportunity. I had no money, nowhere to go, nowhere to stay, and no one to support me. I found a door with a sign saying "Funtasia – Entertainment Agency, looking for male vocalists". I can't sing a note, but begged the British ladies who ran the agency to take me in, and they did.
I started working in some of the hotels as an entertainer. My job: to make sure the guests had the best holiday experience ever! Over the years our team became bigger and bigger and became a family. We trusted and supported each other; we were so far away from home in a foreign environment, without each other's support we would have never succeeded as a team.
Sadly, the company closed, and I became a holiday rep for Thomas Cook. I worked as a Club 18-30 representative in the Summer and a Prime Time representative for the over 65s in the Winter. I have worked in seven different countries across the world, working my way up through the ranks to senior management. I had the most exciting and rewarding experience I have ever had, memories that I will never forget!
Coming back to the UK, I worked with the Learning and Development department for Thomas Cook. We recruited 600 new reps nationally during the winter, flying them over to Majorca for an intense week of training. I had the pleasure of telling them, when they had completed the course, where in the world they would be based. I then followed their journey, going to see them in their resorts throughout the Summer. We continued to deliver training, watch them grow and develop, succeed and thrive, putting the customer at the heart of everything we did.
To be part of people's lives where you can contribute, do something for others, and make people happy, is just priceless.
You are the founder of the West Midlands PA Forum, and the founder of the West Midlands PA Awards. Tell us about them.
Birmingham PA Forum started in 2016. By talking to the business support community, I quickly discovered that since 2014 there had been nowhere in our region for Assistants to share ideas or best practice. More importantly, there wasn't any type of support network. Some Personal, Executive and Virtual Assistants work in isolation supporting the most senior Executives in the business and to have a network where we could lean on each other for help, advice, ideas, suggestions and support was missing.
I invited 15 Assistants to join me to talk about what we could do and how we could shape a forum that would fulfil the needs and wants of the city's business support community, no matter what level, in any business type and sector.
We launched our first event and were overwhelmed to have 45 guests attend. Three additional events swiftly followed, and we quickly grew to 200 engaged members in our first year. We have now grown to over 600 members across the West Midlands region.
The 15 incredible women who started the Forum with me on day one are still with the Forum as committee members today. We stand side by side, hand in hand, to deliver all that our members want us to deliver. We have a Social committee, Education committee, Awards committee, and a committee for the Coventry and Warwickshire PA Forum.
We realised that there was nothing to reward and recognise our peers in Birmingham or across the West Midlands region. So, in 2018 we launched the Birmingham PA Awards. We shared an amazing journey with 25 finalists across five categories and, in 2019, our second year, we have 35 finalists across eight categories. Over 350 guests will attend the awards night on 19th July.
In 2018 we also launched the Learning and Development Conference, the first event of its kind in the region.  We had great support from Lucy Brazier OBE, alongside other fantastic industry representatives from IMA, IAM and many more.  More than 150 assistants attended the first event, and by popular demand we are bringing Lucy back to our second conference on 1st and 2nd October 2019.
Another of the highlights from 2018 was winning the "External PA Network of the Year" at the Manchester PA Awards.
If we can continue to deliver happiness and support through events, giving others the chance to form friendships, perhaps find mentors and professional support and the chance to lean on others and reach out, then our job is done.
How important do you think Associations and networks are to the career of an Assistant and why?
Having supported teams overseas with Thomas Cook in their continued Learning and Development and having progressed through the ranks quite quickly, my biggest passion is to see people grow, develop and be recognised for all their amazing achievements, both personally and professionally. Every day is a learning opportunity.
The Birmingham PA Forum supports our neighbouring associations such as the Bucks, Berks and Oxon PA Network and the East Midlands PA Network, sharing as much as we can together and supporting each other all the way.
What are the changes that you believe face assistants in the future?
There is such a want and need for a recognised qualification for the industry. I think the work that is being done globally to try and streamline learning and levels of qualification within the Assistant role is great. It allows the opportunity for the world to work together as one voice for the industry in providing structured and recognised learning and development opportunities for everyone to aspire and achieve all that they want to be.
What inspires and motivates you?
Making people happy. I am very lucky to be happy in my role and supported by my employers and the amazing team at Resorts World Birmingham. My executive really does encourage me in all that I do. Combining work and life and maintaining a happiness balance is just vital.
So, what's next for Daniel Skermer? Where do you want to be in five years' time?
I am very excited that the Birmingham PA Awards has rebranded and will be known as West Midlands PA Awards.  The Forum committees will continue to deliver all that we can for our members as long as they want us to.  We will work in partnership with the global, national and regional bodies and representatives to continue learning, continue sharing and continue celebrating the industry together.
Learn more about Daniel in his #AdminChat interview with Lucy Brazier below: