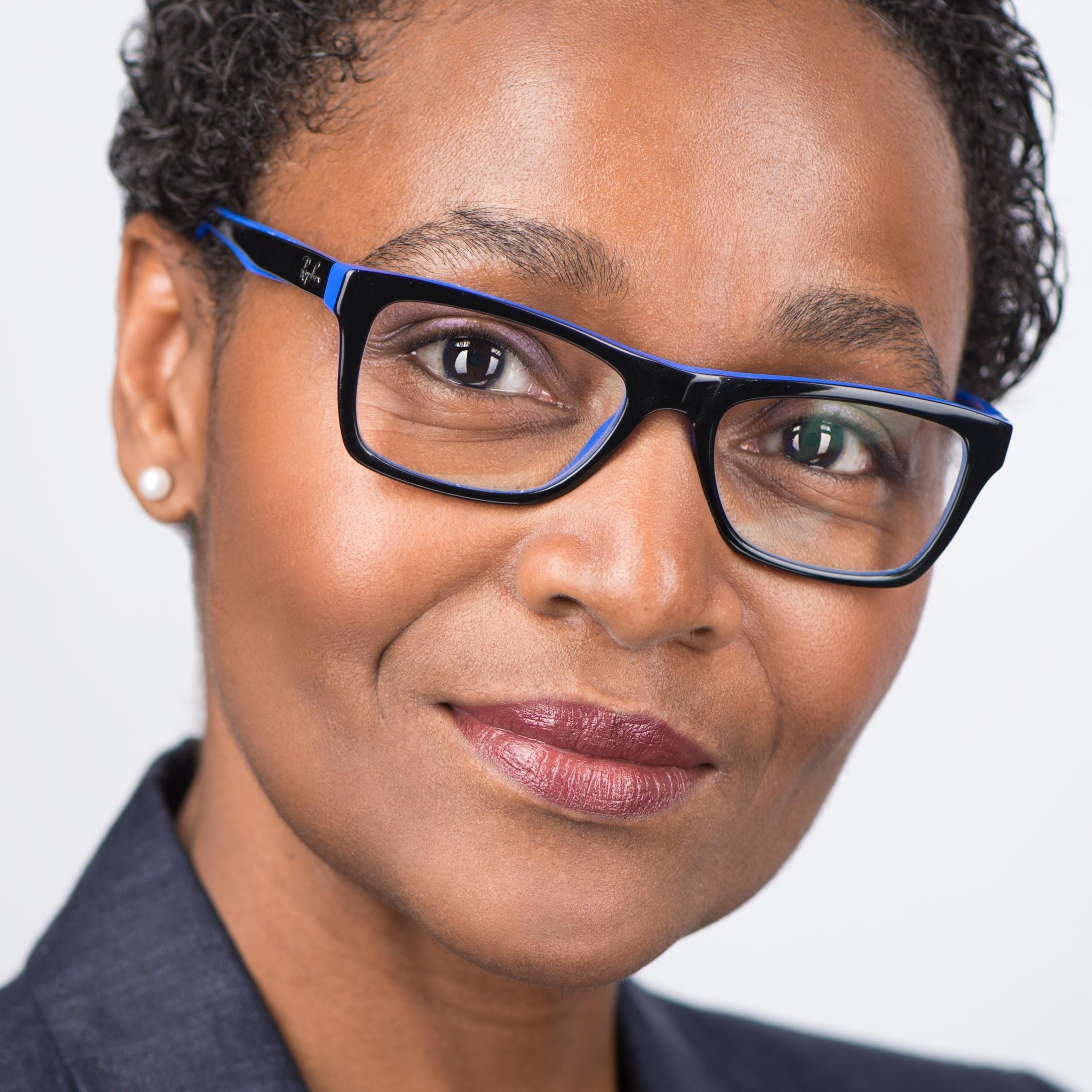 Paula Moio is a bilingual Executive Assistant and the driving force behind the Angolan project
Can we start with a little background information? Where are you from and what is your current role?
Firstly, let me thank you for having me. It is a huge privilege to be featured on one of the most prestigious platforms for assistants. So, I guess I must have done something right!
I am from Angola, born in Luanda, although I always think of myself a 3-Ls nation background individual: born in Luanda; raised in Lisbon and Londoner by adoption – an emigrant by essence. Angolan by birth and heart, but I also have the other two cultures ingrained in me. Isn't that wonderful?
I am the daughter of two civil servants (my father was a much loved and respected dissident Catholic priest turned politician!) and proud single mother of two wonderful human beings – my beautiful twenty-four-year-old twins. My light, my everything – I am because of them.
I currently work as a C-Suite bilingual Executive Assistant providing lifestyle-concierge services to a single-family office. I was headhunted on LinkedIn for this position and up until that point I hadn't quite figured out the importance of social media; how much we can benefit from it, and equally, how much impact one can have on it.
To be honest, I was quite sceptical up until the fourth (out of five) interview in the recruitment process and that's when I realised that it could be the dream job. It can differ from person to person, but a dream job for me is when you have the privilege to put to the test all you have learnt; where the very fabric of the professional you have become over the years is in the spotlight in the best way possible. It's your showcase and you don't have to be perfect – it is, however, crucial that you are consistent, principled and adaptable.
The company were opening an office in London and I was given the opportunity to stage it. I did it single-handedly for the first year – it was a mammoth job. I knew it would be a huge challenge, and it still is. Despite being very stimulating, I work very long hours and it takes a lot of hard work to do what I do – but I took the leap of faith and I am loving it!
What is your background?
When you come from a country with decades of an ugly war, you become a refugee, then an emigrant, and if you want to be positive about it, your last stage is 'multicultured'. What I am trying to say is that, through this deep journey of adjustment and integration, one loses dreams and aspirations to harsh realities. You may drop bits and pieces of who you were, to become who you are. And the key is to make the best of what you have, and ride life intentionally from a place of values and authenticity.
So, I am a self-made, future focused professional (for 33 years), obsessed with learning – to compensate for the bits and pieces I've dropped along the way.
I have an access course in English and Sociology and have completed four modules out of six of the Birkbeck Management for PAs course. The decision to pause the latter was due to my extreme workload and the difficulty of combining the long hours at work and study time.
I am also a firm believer that mentoring is the best way to give back to the community and to pay it forward, whilst leaving a legacy – particularly to the younger generation – of collaboration, inclusiveness, empathy and excellence. This enables us to keep on building a cohesive, empowered and diverse global community.
How did you become an Assistant?
Purely natural course of life and circumstance. I fitted the role and the role fitted me, and from then on it was just a path of growth into the individual and professional I am today. It's been a journey of discovery and transformation. From vocation turning to profession, which feeds your passion and becomes a mission. I feel that I'm now in transition between passion and mission.
I am an Assistant – it's in my skin and in my pores. So much so that when I first came to this country, I knew I would continue to be an Assistant. Despite criticism and negative talk, I knew and that was all it mattered. It's the conversations we have with ourselves that matter, not the noise around us, and then the possibilities are endless. So, owing to my determination and perseverance, and for believing in myself and my competencies, six years after setting foot in this country, I started my first admin job as team assistant to head of radio news at the BBC.
The beauty of my career path is that the very spine of the assistant I am, was built in Angola. I was born an Assistant in my country, so nothing is more gratifying to me than going back and passing the baton. Paying it forward. Leaving a legacy.
Congratulations on winning a LiftEffects Star Award – can you tell us about that, and about your Angolan project?
Oh wow – yes, I am still pinching myself and beyond grateful to be part of a group of 100 extraordinary women, around the globe, who are trailblazing, pioneering, inspiring. What a privilege it was to be able to listen to some of their incredible stories.
The award recognizes that the greatest gift we have to give is to make this world a better place. We are all called to live a life as stewards on this earth, to constructively impact our world and those in it so much, so that we leave our environment and those within it noticeably better than how we found them.
One of my mentors is a remarkable woman, who wants to 'leave the pile a little higher than she found it', and she runs the Happenista Project – a three-stage online course, to empower women who want to develop and challenge themselves to make things happen in their own unique way.
I joined the project two years ago. I felt the need to step up into a more strategic mindset and sharpen my leadership skills. The Happenista Project was exactly what I was looking for and fitted my purpose fully.
As a mentor, her mantra is "empowering one woman at a time", and so she nominated not just myself, but a few other phenomenal women from the project to the LiftEffects Star Award. My nomination was in recognition to the work I do with the Assistants in Angola. It only takes one person to believe in you, lift you up and make you believe you can rise. It was special to celebrate so much female talent at one given time.
The Angolan project was an opportunity that manifested itself and I grabbed it with both hands. It had been my dream for some time, and I could not believe in the alignment of my dream and the reality in a true silver lining style. It was one of those moments in life where you are redirecting your purpose – the kids are young adults; fleeing the nest and you are contemplating your next move. I was so ready for life. So much to give still, and of course, the universe always conspires to help you. And when chance unfolds before you, you know it's yours to grab, you certainly know it's your Ikigai.
It was a surreal split second where fear meets blissful opportunity…. and I did not blink!
The proposal from Academy BAI, was to run a workshop for PA/EAs in my home town – I couldn't ask for more. They had had a request to re-train the banking Assistants, but they thought they could be more ambitious and expand it to all areas in the market. The response was an overwhelming enrolment of sixty assistants. We never looked back.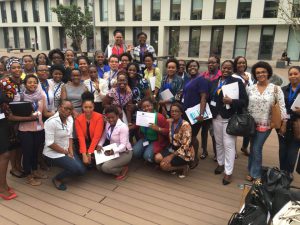 Angola first seminar 2016
The next move was to come up with ideas to enrich an existing course for EAs they had on the shelf. I submitted the paper in January'17 and they accepted all of my recommendations. The end result of this fantastic collaboration was a ten-module course running over four months, which successfully launched on July 10th, 2017. And now we've kicked-off with the third edition.
The course is ministered by the Academy's own trainers, with whom I work closely to keep them abreast of the latest trends and content. I also create pockets of international collaborations. For instance, I obtained a corporate subscription for Executive Support Magazine, so that assistants in Angola are exposed to the language and to the vibrant and empowered global community we are. I was also very humbled to get Marcela Brito from Brazil on board; we give a signed copy of her book to each class participant.
In addition to the course, I design and run an annual two-day seminar in November, which culminates with the end of one course and the beginning of another. It is also a wonderful opportunity for me to meet the assistants face-to-face and to celebrate the profession and each other. The seminar is a showcase, a feast of talent, with special guests, networking and prizes. I also have what I call an 'Insert' where we approach, explore and debate a social issue.
Last year one of my guests was Nayara Bermudez via Skype from New York, talking about making it abroad. And the 'Insert' was the stigma of Aids. This year, our guest will be the legendary Lucy Brazier and her masterclass, and the 'Insert' I am hoping to be on domestic violence.
The first prize for past seminars has been a place at Executive Secretary LIVE Johannesburg. This exposure also helps transform the assistants towards excellence … planting seeds. But last year something extraordinary happened – I posted on Facebook that I was taking a dozen books to Angola as prizes. Immediately a handful of people donated so many books I had to take an extra suitcase weighing 17.5 kgs! We were also blessed with Bonnie's Be the Ultimate Assistant bible; I cannot begin to tell you how essential that is for an assistant.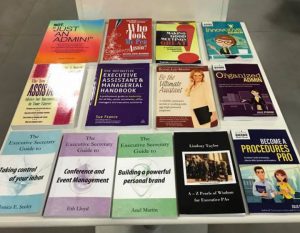 I call it ripples of kindness that unify us and it is a huge a privilege to be part of our community. We are never alone, and I would not be able to build this project that is so close to my heart, without you.
What inspires and motivates you?
The thought that, despite of my little safe bubble of life, I can make a difference to someone else's life. And in knowing that, I have a social responsibility to move what I can to make it happen. That's what motivates me.
Kindness. To give and take. To share. To compete only with my own ability, to learn more to be better at what I do and who I am. That's what inspires me.
You are also a mentor, tell us about that?
It's all to do with the kind art of sharing. From university students, to corridor conversations at my workplace, to lunch-&-mentor, to one-offs. It is something I am passionate about and deliberately make time for and do on a voluntary basis.
For the Angolan project, it is my way of being closer to the students and passing on my knowledge and wisdom as a professional in the same field. I offer two sessions to the course participants and I'm available on WhatsApp, video call or email throughout the course if they need me.
I can only imagine the impact this article may have on the 21-year-old Angolan Assistant reading this in a magazine with global reach, believing that she too can do this one day and trusting that with hard work the possibilities are limitless. So, thank you.
I strongly believe that we are all role models and mentors. That in some way or another we may influence or inspire someone without knowing. So, I am quite aware, intentional about it and available.
The rewards, unmeasurable.
What advice would you give someone who is looking for a mentor?
Look for someone who follows the same path of values and principles as you; not necessarily in the same field of work. People who you look up to, mirror them. And pay attention to the sporadic mentors you will find along the way. Never forget – it's a give and take.
So, what's next for Paula Moio? Where do you want to be in five years' time?
Next…. Frankfurt and World Administrators' Summit. I am so honoured and humbled to be representing my country. I am getting ready and counting the days. And what an enriching journey it has been – from all the material, to the research and the surveys. It's been quite fulfilling.
In five years…. an idea that has been brewing in my head for some time for me to be crazy enough and voice it! A charity Academy for Assistants in Angola for those who are never accounted for, and believe me, there are many. A place where we have a dynamic flow of international trainers coming and going, for one day, two days, a week … to train Assistants. Pro bono and the art of paying it forward.
Maybe an off topic to discuss at the WAS…. she says!