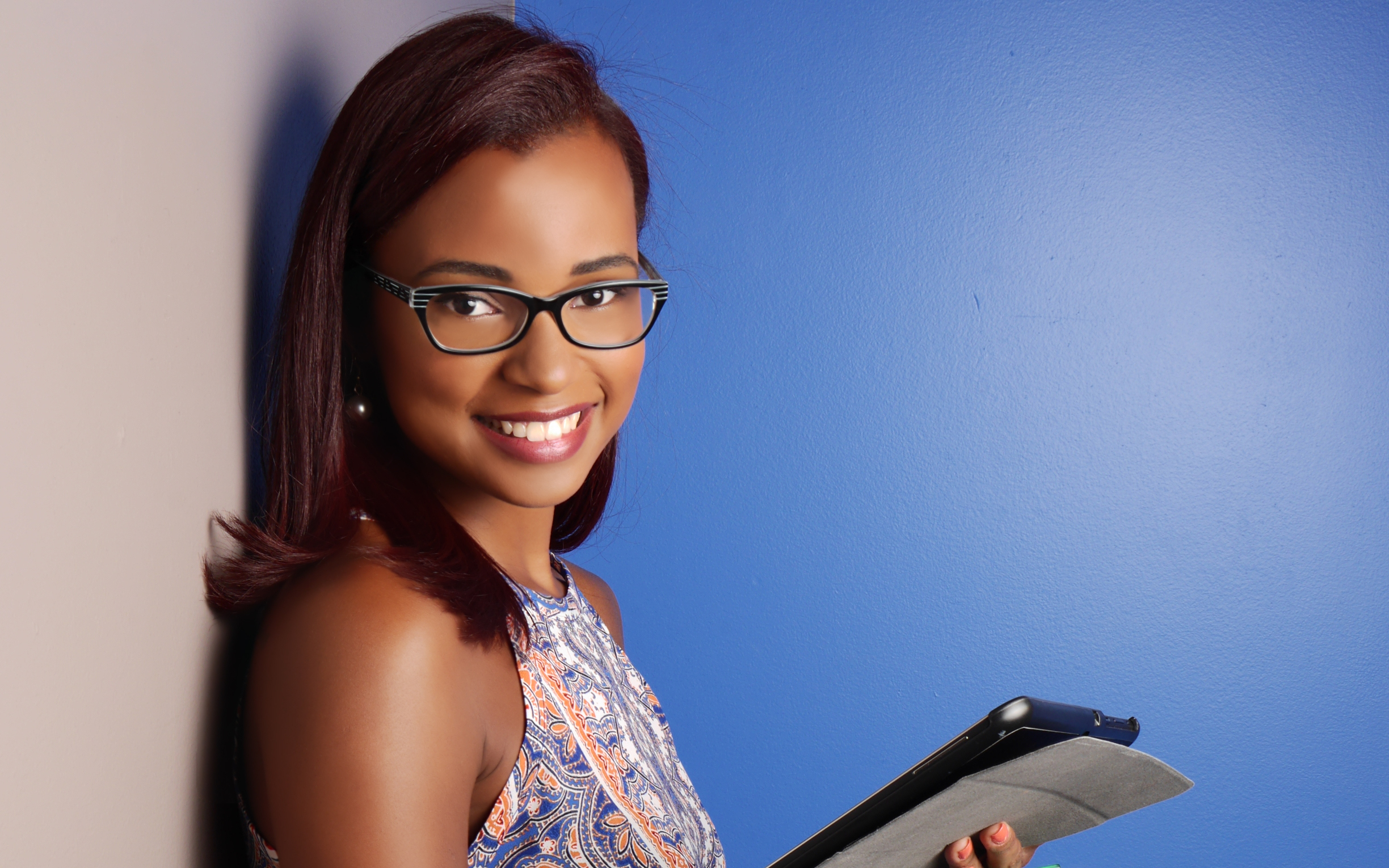 Nayara Bermudez is a bilingual assistant based in New York and the founder of BEA – Brazilian Executive Assistants; a virtual platform focusing on the development of Brazilian administrative professionals.
Can we start with a little background information? Where are you from and what is your current role?
I was born in Belo Horizonte, the fourth largest economic hub in Brazil, also known for its warm and welcoming people, unique gastronomy and fascinating mountain scenery. Its name says it all: Belo Horizonte means "beautiful horizon" or how I like to say "the perfect encounter between the mountains and the sky". My hometown holds all the aspects of a place to be called home, but also ignites peoples' wanderlust, pushing them to get out and discover new places, conquer the world.
I grew up in a family of four. Mom and Dad strived to provide us with as many opportunities as they could to see us reach places they have not. Even with constrained resources my parents have always been my greatest supporters. Instead of holding my hands and walking me through every step in life, they let me pursue my dreams and just watched me going through my challenges and achievements. As well as my parents I have a wonderful brother, my mentor.  A great part of my strength comes from observing his disciplined conduct. He taught me how to be a strategic planner and not crack under pressure. My biggest inspiration, however, is my sweet daughter Hellen. She is just 11 but sometimes can be more mature than me. Hellen is actually my closest and best friend – sometimes she plays the role of my personal stylist, my vacation advisor and a great comforter on harsh moments.
My daughter and I relocated to The United States in 2014 when I was assigned a short term job swap that later became a larger professional commitment. I never thought I would live in another country even though I love travelling and learning other cultures. But soon after we landed in New York, Hellen and I discovered a door to the world and it's been a fresh new experience every single day.
I currently work as Executive Assistant at Itau BBA USA, the largest investment bank in Latin America, headquartered in Brazil with branches across the globe. In addition to my role as an EA, I run a virtual platform called Brazilian Executive Assistants that focuses on development of Brazilian administrative professionals.
What is your background?
I have always been passionate about languages, especially English. During my childhood I sought free English classes so I could practice. My love for English led me to the Liberal Arts Department of the University. In 2011 I graduated with a Bachelor in Linguistics & American and Brazilian Literature from the University Centre of Belo Horizonte and spent a couple of years teaching English in local schools and as a private tutor. Later in 2013 I earned a Bachelor of Technology in Secretarial Sciences and Entrepreneurism which helped me shape my career in the administrative field.
How did you become an Assistant?
As most of us know, becoming an EA is not usually a result of years spent at a University learning a specific profession. Becoming an EA is rather intrinsic to our inner ability and genuine will to serve others. We coordinate peoples' lives so they can manage the business and concentrate on profit-generating ideas.
My path to the EA world wasn't much different. I started in 2007 as a Junior Assistant in a Mayor's office. Early on in that job I discovered how happy I was helping the managers and seeing them succeed. I felt complete by liaising on their day-to-day activities. Happiness at work goes a long way with me, that's why I have never second guessed my career choice and have always been happy as an EA.
When I started at college I needed a better job to afford tuition, that's when I started researching the actual work of an EA and decided to apply for jobs at global organizations where I could get a better salary. My research confirmed that not only EA was the job of my dreams but showed me that my language skills were wanted at numerous bilingual jobs. I just wish I had taken advantage of that years before.
With a lot of struggle but also many victories, I am about to complete my 10th anniversary as an EA, proud to have played a substantial role at significant companies, including Caterpillar, one of the fortune 500 best places to work.
Tell us a little about Brazilian Executive Assistants – how did that come about?
Brazilian Executive Assistants or "BEA" as we fondly call it is the result of my initiative to bring Brazilian EAs together to discuss topics such as multiculturalism and international careers as well as the fundamentals of the profession.
The moment I settled at my first job in New York I had this need to share with my compatriot admins my experiences throughout the route to an international career, explaining the "Dos and Don'ts" and motivating them to seek legitimate training and certification. In May 2016 I put several postings on social media, announcing the first online videoconference, free of charge, to discuss on the topic "How to better communicate with expatriate executives". I had no clue of where I was going with that heading or how that would come along. The video-meeting was rather an amazing one-and-half hours of pure exchange of knowledge and experiences. Since then, we've been having monthly virtual meetings with significant attendance.
I am still amazed by how our Admin community has been so enthusiastic about BEA. I get several messages every day from professionals in Brazil congratulating me for the altruism and for making them fall in love with the Admin career. The pages on social media have hit almost 1,000 followers and have doubled the number of visitors each day.
I have no doubts that my mission in this world is to empower others. BEA's dream goal is to establish a professional exchange program in New York to allow Brazilian Administrative Assistants (and other nationalities too, why not?) to have an experience abroad and observe how other admins work in other countries. That would be such a great opportunity to these professionals as they would go back home much more capable to act as intercultural agents given that organizations are becoming more and more global.
What are the main changes you have seen in the time you have been an Assistant?
In the recent years "Executive Assistant" has been finally seen and respected as a profession. Organizations have started to take us seriously and this change is indeed being reflected on our scope of work and compensation. There's still a lot to achieve but I strongly believe we are on the right track in the fight for recognition. These changes are important both for the organizations who can now delegate key responsibility to a much more robust professional, saving on headcount costs. On the other hand, remuneration in the field has been increasing steadily, motivating professionals to seek specialized training and education and become more competitive in the market.
What inspires and motivates you?
The idea of sharing knowledge is what motivates me the most. Those who know me well also know of my belief that knowledge is to be shared and built upon with inputs from others. That motivation came from the many struggles I've been through in past work experiences seeing people centralize information, inhibiting not only the companies' and members' growth but also their own growth. Poor minds. It was sad that they didn't understand that the more you share the more you learn.
Sharing has become my mantra and legacy. And since I started voicing this philosophy I hear testimonials of many admins that have improved their relationships at work by practicing the art of sharing. When I began on my role at Itau I was blessed to meet the amazing EA who I replaced when she moved up in the organization. She was fundamental in the transitioning process – mainly because she shared and communicated each detail of what we she was doing and we had the chance to discuss each aspect of her work and how I could improve it.
What advice would you give someone just starting out as an Assistant?
1) Outline and learn how to articulate your best skills.
2) Seek reliable education.
3) Connect with other professionals.
4) Be judicious on choosing the industry and type of company you intend to work.
There are plenty of EA jobs out there but it's important to avoid sending out CVs like crazy just because a company is nice or the pay is reasonable. Focus on those openings that best fit your principals and long term goals. If you concentrate on tailoring your skills to what the market demands and looking for the right opportunities, chances are you'll find your dream job early on in your career.
So what's next for Nayara Bermudez? Where do you want to be in five years time?
Wherever I am at, I want to be happy! That's the most important. And as far as my career is concerned I am sure I will still be happy being an EA. In the long run, I want to be actively running Brazilian Executive Assistants and hope the initiative will be a much more robust platform capable of helping other Administrative Professionals discover their talents and find a satisfying career path.