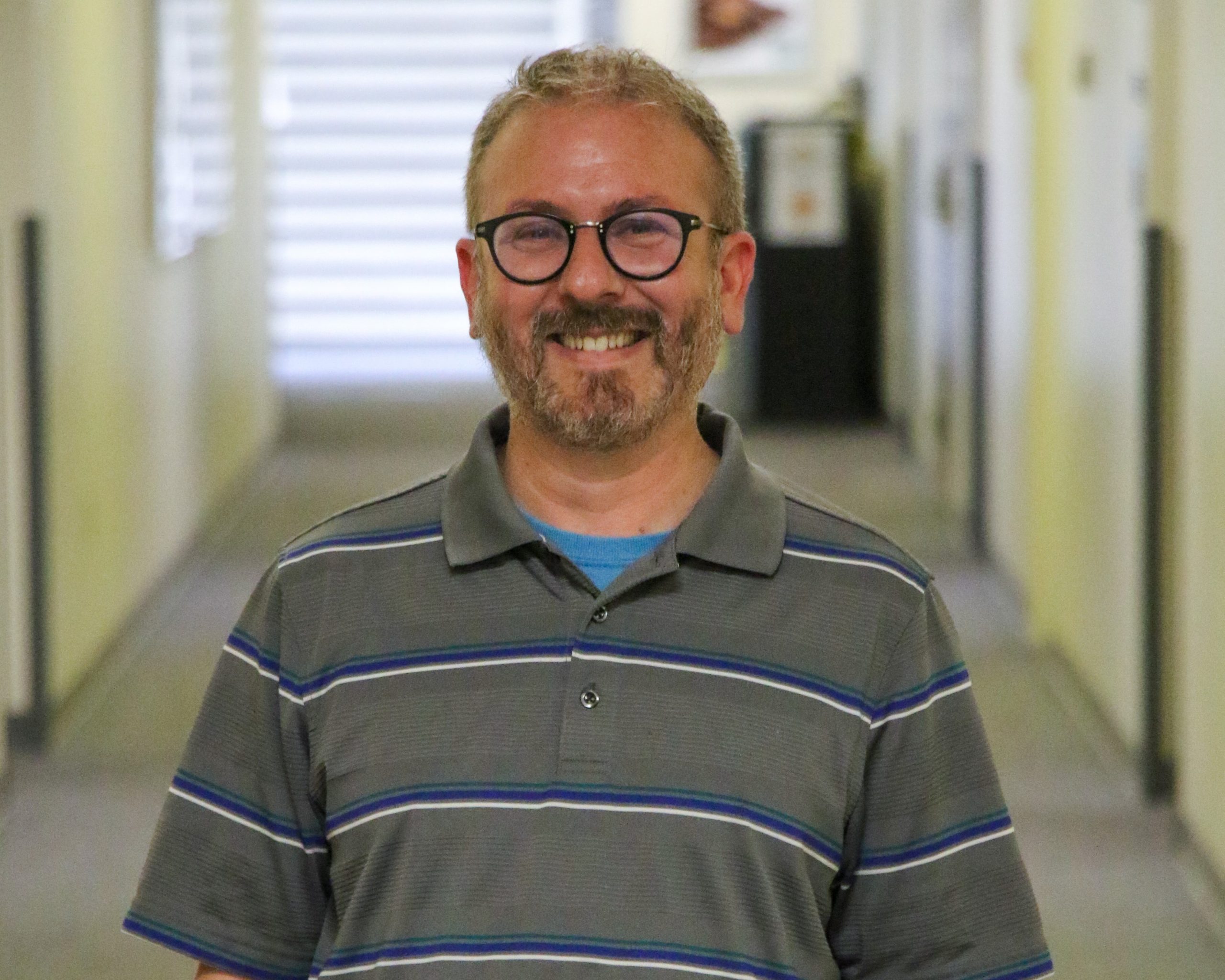 Barrett Shaw is the 2021-22 Chair for the Board of Directors at IAAP and the Communications Officer for the World Administrators Alliance
Can we start with a little background information? Where are you from and what do you do?
I was born and raised in a small town in Northern California, although I currently live in Henderson, Nevada (just outside Las Vegas). After graduating high school, I moved to Los Angeles to attend UCLA, where I majored in Theater Arts. I believed I had a clear picture of what I wanted to do with my life. Upon graduating from UCLA, something changed, and I returned home. I wasn't sure what my next move would be. I worked a couple of temp jobs and then we made the decision to move to Nevada in 2000. I was in search of a new career opportunity because my career had been unfocused up to that point. In 2002, I was hired into my current organization – Mission Support and Test Services, which is a government contractor based in North Las Vegas. I currently support the Director of Mission Programs as a Principal Administrative Specialist.
How did you become an Assistant?
When I was hired in my current organization, I was an equipment operator. It didn't take long for me to recognize that it wasn't my passion. I remember walking around the department and meeting people. One of them was a manager who was looking for an administrative professional. She asked if I was interested in the role. I knew nothing about the profession, but I knew that I didn't want to continue running copiers, so I accepted the position. That was my entry into the field. Since then, I've worked my way up to become a Principal Administrative Specialist.
How has the COVID-19 pandemic changed your role?
There was a period during the early stages of COVID when everyone was trying to figure out how to continue our work with everyone working remotely. It had never been done in our organization before. I don't know that very much changed for my role; I think if anything, it elevated the importance of it. During a very stressful time when everybody was scrambling to make sense of what was happening and to keep deliverables moving forward, I continued to be there, providing the support my team has come to expect from me. I did find that people seemed to recognize my contributions more often, because my level of support never wavered during those difficult times.
You are the 2021-22 Chair for the Board of Directors at IAAP (International Association of Administrative Professionals). Tell us about that.
I joined IAAP in 2008, at a time when my administrative career was stalled. At that point, I had been an administrative professional for six years, but I didn't really feel like I had a solid career path. I was invited to a planning meeting because some fellow administrative professionals in my organization were starting an IAAP Chapter. They asked me to serve as Interim Vice-President for the Chapter, and I agreed to do so.
I fell in love with IAAP and began learning everything I could about the association. I was so happy to have found a community of like-minded individuals, people who believed in and supported me. I started to see benefits in my personal and professional life. Personally, I continued my leadership journey in IAAP, and professionally, I was moving up in my organization. My involvement in IAAP has completely changed my life, and I know I wouldn't be the same person without it. I am humbled and honored to be serving as the first male chair of the association. I am excited to continue to advocate for diversity, equity and inclusion not only in this association, but in the profession.
You were recently elected as the Communications Officer for the World Administrators Alliance. Tell us about that.
A few years ago, through my work on the IAAP Board of Directors, I was introduced to the World Administrators Alliance (WAA), back when WAA was just beginning to take shape. After participating on the task force, I served on the interim council (as Communications Officer) for one year and am now serving as the Communications Officer again for the first official term. WAA is ensuring that associations and administrative professionals all over the world can connect and collaborate on issues that affect all of us within the profession. Being part of that is exciting. We're working to bring our profession together, which I think is so critical right now during a time when everything feels different.
How do you balance your role as an Assistant, your role as Chair and your role on the World Administrators Alliance with your non-work life?
Some days it's harder than others, but it all just seems to work out. I do have to be intentional about taking time for myself. I think the pandemic helped with that. With the lines between work and home becoming so blurred, we were all forced to find ways to take better care of ourselves. Not traveling like I used to and slowing down because of the pandemic has helped me to get better at taking care of myself, paying attention to what I need and ensuring I'm not running myself ragged. I think I've gotten better about it over the past few years. I'm so passionate about IAAP and the work we're doing in WAA that it really doesn't feel like work to me. My days are full, but they are full in the best possible way.
Why do you think the role of the Assistant is a valuable one?
As Assistants, we are in a unique position within the organization. We work closely with the leadership, we have large and varied internal networks, and we know how to get things done. Although people often overlook or minimize what we do, I think part of the reason is because a good Assistant makes our job seem effortless. When it works right, things happen as they're supposed to, but what people often fail to realize is everything we're doing behind the scenes to make it look effortless. It's an art, it takes experience, and it requires us to maintain those key relationships throughout the organization. That human element, the ability to build and maintain those relationships, to build trust with others, won't ever go away.
What advice would you give someone starting out as an Assistant?
Be willing to try anything and be open to working in all areas of the organization. In the early stages of my career, I allowed myself to move all over our organization, which gave me exposure to different key areas. That knowledge and experience has served me well, because I can take on a wide variety of tasks. I have people from all over the organization who come to me for different projects and tasks because I allowed myself to try different things and build a broad customer base within the organization. Also, don't underestimate the power of relationships. Very often, the ability to get things done quickly relies on the relationships we have in our organizations.
So, what's next for Barrett Shaw? Where do you want to be in five years' time?
After my term as IAAP Chair ends, I will serve as Chair of our Governance and Leadership Committee for the following year. After that, it will be very different. The whole time I've been a member of IAAP, I've held some sort of leadership position. I'm not sure I'll know what to do with myself. I want to get back to traveling as the world continues to open back up. I would like to focus more on the training I've been doing over the last several years. I have enjoyed my career in the administrative profession, but I do feel ready for change. I want to allow myself to be open to whatever that may be.