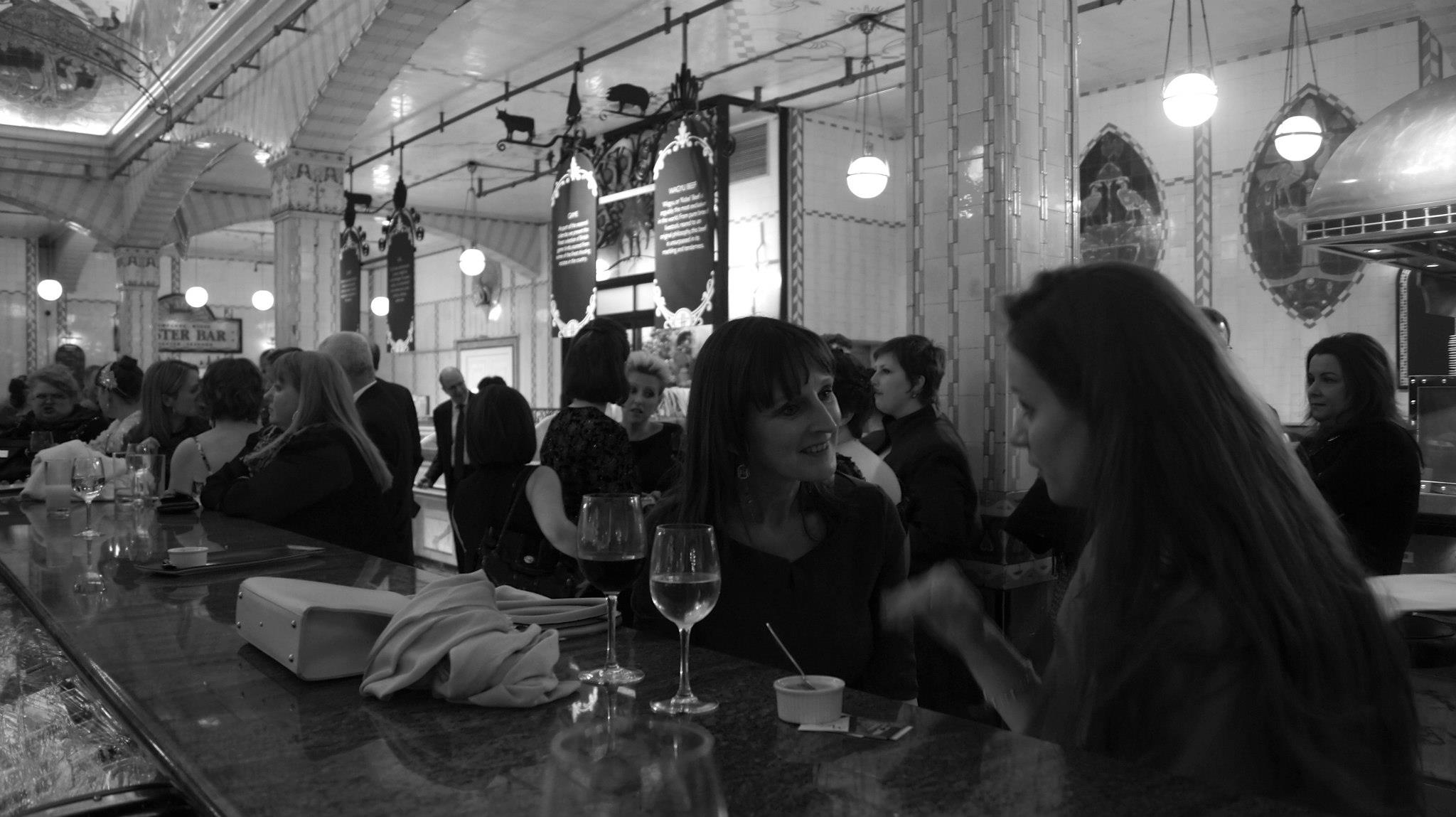 Lucy Brazier explains how a clear vision of what you want your event to be will always bear fruit in the end. Here she explains the difficulties surrounding the organisation of the Gala Dinner for this year's Executive Secretary LIVE event and how she overcame them with a little help from Harrods
Back at the beginning of 2013 we were faced with a dilemma which wasn't going to be an easy one to solve. Our conference line-up had been announced and tickets were selling well but we still hadn't found the right venue for our gala dinner on the Saturday night.
Most of you who organise events regularly will understand the need to get it absolutely right. With events, the devil is in the detail and every detail of our event, from the stellar speaker line up to the 5* Grange Hotel was just as I wanted it – except the Gala Dinner.
The more we looked for a venue, the more frustrating it became. We wanted somewhere that screamed London to our delegates who were coming from 14 different overseas countries. I needed a venue that matched our brand values – excellence, innovation, trust, respect and aspiration. We didn't want anywhere too stuffy though and ideally it should be fun too.
Every time we thought we had worked it out, we were thwarted at the last minute. The price came in too expensive, they couldn't take the numbers we needed, the dates weren't available, we couldn't have the venue exclusively, the menu was uninspiring, and some venues that we went to see were just quite simply dull even though they looked great on paper. I knew that when I walked into the right venue, it would hit me between the eyes, but the list of disappointments went on and on. From experience, people remember what went wrong at an event far more than they remember what went right. We didn't want to compromise but it was starting to look like we might have to.
The calibre of the audience that would be attending was unique. Our delegates were Assistants to some of the most powerful directors and business leaders in the world. In fact, our average delegate had over 18 years' experience and the conference boasted a total of 3,500 years' experience in the room. These were an elite network of influential and senior level administrative professionals, who were at the top of their game. There would be no second best for them. They were expecting, and would get, the best.
And suddenly, it all came together in a blinding flash. One of the Assistants who we work with pointed out that Harrods had just started a bespoke events business. You can now hire the entire Georgian Terrace or the Food Halls or the Wine Cellar. What could be more fitting? A once in a lifetime opportunity to party in Harrods after hours – the epitome of elegance and a true London icon.
We chose the wine cellar for our drinks reception. Champagne all the way and the most sensational canapés – pure indulgence and just what you would expect from Harrods. And we were there alone bar the waiting staff, a fabulous pianist and a couple of security guards. Some of the bottles of wine in that cellar are worth many thousands of pounds and there is a wall of some of the best wines in the world on display. All of this tied in very neatly to our brand values and the feeling of elite exclusivity that we wanted to bring to the event.
Dinner followed in the world-famous Food Halls – an original, Grade II listed gem. This was a spectacular networking event with a twist. We wanted the guests to be able to network and not just sit around a table, speaking to the same four or five colleagues for several hours. Harrods provided us with a menu, consisting of 10 taster dishes. The Food Hall has four food stations – seafood, fish, rotisserie and grill. Delegates could move from station to station and try a little bit of everything – some of the best dishes that Harrods had to offer, and meet new people at every station.
The wine flowed freely and some of the Assistants started to let their hair down to the Soul Band that we had hired from the London Institute of Contemporary Music – some of the best young musicians that the UK has to offer.
But as I said, the devil is in the detail. And detail on this occasion ranged from hiring vintage Harrods liveried buses to take us to and from the venue – including a whistle-stop tour of some of London's most iconic tourist attractions on the way, to providing every delegate had an umbrella, in advance, just in case of rain.
And other venues take note – Harrods made it really easy for us to run our event with them. Most impressively, they worked with us and with our budget to make sure that we got the most from it that we could; to create something of beauty that our delegates felt was really special – truly, a once in a lifetime event. A conveyer-belt venue this was most certainly not.
The result – feedback on the evening was exceptional.
So, when it comes to event organisation, my advice is to stick to your guns. You know whether it feels right or not. Don't let anyone else persuade you otherwise.
Harrods Bespoke Events' representative Ben Hedly can be contacted at Ben.Hedley@harrods.com. Harrods pride themselves on organising truly "bespoke" events which also include children's parties in their Toy Department and a complete wedding service. Harrods also cater for external events whether that be at a venue, your office or your home.
"