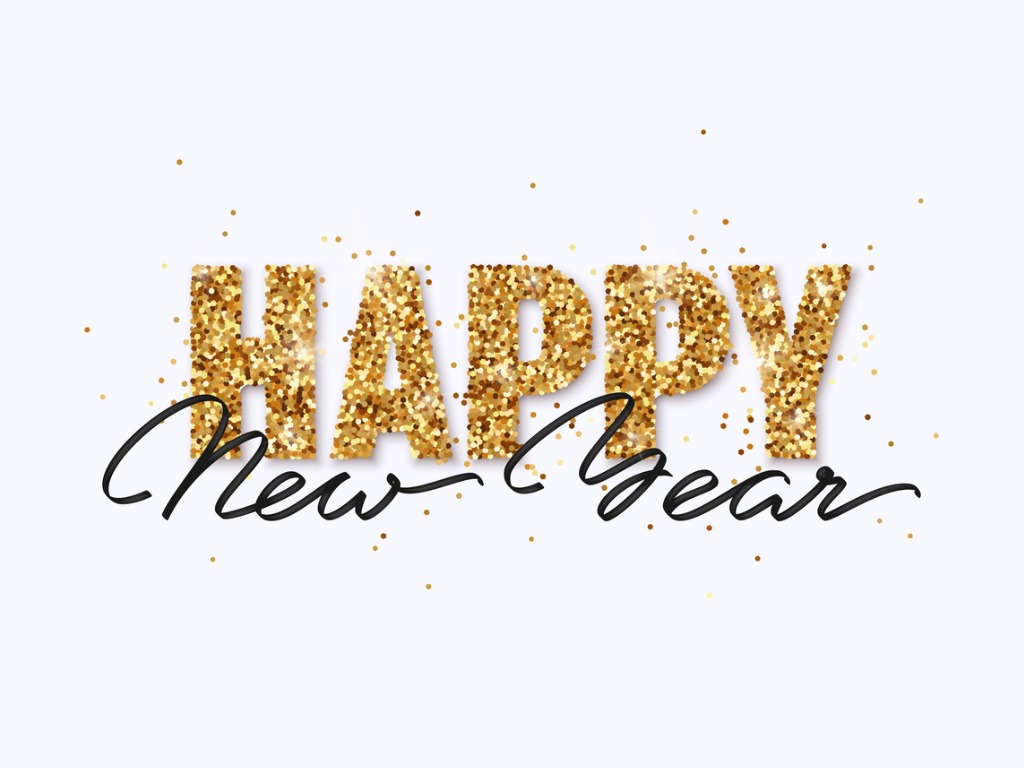 What could you learn, build upon or do better in the New Year? asks Claire Lister
So the New Year has arrived! It's here. We made it and it's now time to focus on the 12 months ahead – but why as soon as January hits does the media assume that we all want new lives?
When absorbing any kind of media at this time of year, be it reading a paper, watching TV, listening to the radio or browsing the web, it seems to all revolve around an intrinsic message that our lives are rubbish and we must immediately change them. Have you noticed this too?
R.E.S.P.E.C.T.
Yes, big change is on the cards for some, and when an overhaul is necessary, where possible, yes the New Year is a fantastic time to make a break. It can be a good time to refocus and start afresh, as psychologically we are more ready for it. But I am also acutely aware that there are many of us who are very happy with who we are and where we are and I don't think we should be scared to admit this. We've worked hard to achieve goals – we should embrace this and be proud of it, not throw ourselves into unnecessary crisis by assuming it's time for change just because the media tells us so.
There are hundreds of corkers of New Year philosophies… Even Oprah Winfrey is a bit derogatory: "Cheers to a new year and another chance for us to get it right." But we'll go with this one from Steven Spielberg: "All of us every single year, we're a different person. I don't think we're the same person all our lives". And how about this one from Michael Josephson: "Approach the New Year with resolve to find the opportunities hidden in each new day." A former law professor and attorney, he founded the nonprofit Joseph and Edna Josephson Institute of Ethics in Los Angeles, out of which he operates as a speaker and lecturer on the subject of ethics.
New Year, Better You
For me this year isn't a time for "New Year, New You" but a time for "New Year, Better You". I certainly don't feel the need for a life overhaul, but I am a believer that there's always the opportunity to build on what you've got and I'm a huge advocate of personal and professional development, so do seek out opportunities to push myself.
How many resolutions have you now set yourself after a few too many glasses of Prosecco that you might want to consider rubbing out and replacing with more positive, focused, developmental aspirations instead?
My question to you is not about what you don't have, it's about what you do have. I'd encourage having a positive rather than negative focus on yourself and consider "How can you make more of what you've got this year? How can you get more out of opportunities?".
If we think this way we are more likely to help ourselves achieve our goals than if we are pressurising ourselves to totally overhaul our lives.
Setting Your Stall Out
One of the ways to progress in your career and command higher pay packets is to take ownership of developments that mean something to your employer/team. Why not look at taking on responsibility for managing through a project that you know will bring something extra to the business – be it in revenue, diversification, recognition… What matters most to your specific organisation?
Employers hold top-level Project Management expertise in high regard. Projects can be complex and diverse and having a skilled leader controlling and communicating throughout the lifespan of the project can mean the difference between success and failure. This could be where you could shine.
Where's Your Golden Ticket?
Opportunities for tapping into something like this come almost daily, as you hear team members:
Complain they don't have enough time or resources to get something done
Comment on how much better something would be if only…
Talk about what their vision is – but don't see this being followed through
Discuss in meetings future opportunities for the business/
If you clock any of these signs, that could be your chance to intercept and make your mark.
What Skills Do You Need?
If you are looking at taking something on that is a little out of your comfort zone, it's crucial to ensure you have the base skills required before you volunteer yourself. Most Executive Secretaries are very competent in project management as a whole as it's a core competency, but building on your existing skills with a formal qualification could just take you to that next level.
Among the many courses out there is our Prince2 Project Management course, which might give you food for thought. It takes what you already know and puts in a systematic methodology that provides focus and structure to managing projects through using best practice guidance. You start right at the beginning and look at principles of organising and starting up a project, then working through initiating a project, assessing risk, monitoring progress, managing change right through to closing a project. Much of this is what you do as second nature, but it's remarkable how much stress you can relieve when you have a little more structure – and having this kind of approach to managing projects could help aid efficiency and productivity in many organisations. If you were the person to bring that to your team, we think you'd have a pretty good year!
You've probably already got the right grounding, but getting to grips with the following core elements is key:
The ability to write a business case (to be able to pitch your project)
Skills to be able to take charge and direct a project
Monitoring risk and quality
Negotiation and team management skills
Understanding of how to manage stages.
However, proving your competency in these areas, and that you have the very latest accredited recognition of your skills, counts for a lot in the eyes of an employer. They are more likely to hand you over a key project when you have this under your belt.
A Few Words from the Inside
We've also been working with renowned PA Trainer Adam Fiddler to deliver PA Masterclasses aimed at the more experienced senior secretary and PA. Sharing his knowledge and experience gained whilst working as EA to Board Level Directors, Adam addresses the skills and expectations of a PA and looks at routines, decision-making and how Executive Secretaries can work more effectively with senior managers.
Some insights from these courses highlight that there is an opportunity for you to excel by taking charge of day to communication administration. You know the kind of thing that often no one really takes ownership of, such as taking the lead on meeting administration. Why not learn smarter ways to create agendas, meeting papers and minutes? You could add huge value to everyone by finding more efficient working practices that could be rolled out in the business as a whole.
There really are many ways to add value to your employer, and I'd recommend focusing in on one of those areas and considering how your existing skills could be further progressed to help you be that person who gets the big pat on the back this year. Hopefully alongside this will come elevation in your position, more challenging work and higher job satisfaction.
So even if you're not looking for a life-changing career overhaul, maybe just take a minute to consider what you might like to learn, build upon, do better. This way you will be prepared to take control of your job, and climb the career ladder with confidence… and then when everyone asks you at the end of the year if you achieved your New Year's resolutions you can confidently nod, smile wryly and know you did it the smart way.