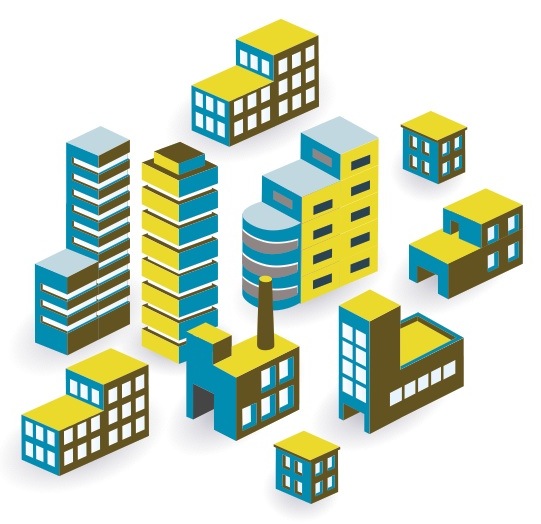 Anthony Coyle-Dowling, Director of Sales for Zibrant, gives the lowdown on how to get the best out of negotiating for meetings or hotel space.
When you've been booking meetings or accommodation in the same venues for years, it's easy to fall into the trap of assuming that the rate you're paying is the best you could get. And if you need to book somewhere new, it's all too easy to accept the rate you're offered – particularly if time is short. But negotiation isn't a dirty word. In fact, in today's economic climate it's essential. Get it right and you won't just get the space rates down, you could also secure a host of added-value options that make your budget go even further.
Do Your Homework
Before you even think of picking up the phone to speak to a venue to discuss rates, take the time to do some in-depth preparation so you know what your spend and usage patterns have been to date. Simply doing this can throw up areas of weakness where, perhaps over the years, you've fallen into the habit of automatically booking certain venues without really checking to see if they're still the best option.
Building a list of preferred suppliers with pre-agreed rates, terms and conditions will save you time and money, and make it easier to drive compliance among other bookers in your organisation.
Set Your Priorities
Now you've looked backwards, look forward. Is your space demand likely to change in the coming year?
If so, how will it affect your requirements – will you need to find venues in new locations? Add more business to existing venues?
What are your main requirements (in addition to location/room size)? Wi-fi? Free parking?
Do you need to use the same quality of venue? Is there a need (and budget) to go up a tier? Or can you go down?
Can you consolidate business into a smaller number of venues in key locations?
Do you use different quality tiers depending on event/type of attendees?
Where to Find Savings and Added Benefits
When compiling your shortlist to target, don't forget to consider venues you may have dismissed in the past – properties are being renovated/upgraded all the time, and in such a competitive sector they are all keen to attract new business.
New hotels and venues will also have space to fill as they look to establish a client base.
Volume business is a biggie, so if you can consolidate business into one venue or into a small number of venues across key areas, your chances of securing better rates will increase.
Remember to check all elements of the proposition. You may secure a better rate by holding 10 meetings in a particular venue rather than holding five in that venue, two in another and three in yet another. But balance the rate savings achieved against any additional costs such as high travel costs for delegates, parking costs (if no free parking on site is available) etc.
If the sums add up, consolidating your spend can really pay dividends, not least because you will establish long-term relationships with the venue. They'll get to know your requirements and how your company likes events to run, and that personal touch can make a big difference.
Look to leverage savings by booking accommodation at the same venue as the conference. It you can take a block of rooms as well as meeting space, your chances for a double whammy of savings will be high.
Savings can also be achieved by securing added-value items, so negotiate for things such as free wi-fi, free parking (if not already offered), discounted or free refreshments.
Cancellation terms can also be a useful source of savings, should your plans have to change, so think ahead and look to secure good terms here to minimise any possible cancellation bill.
With accommodation, try to get breakfast or dinner and breakfast included in the rate – in fact, food and beverages in general is another strong negotiation area.
With meetings and conferences, AV and other equipment can add considerably to the bill. So look to negotiate free or discounted supply.
Look at your total event spend with a venue and negotiate savings based on that figure, rather than individual savings for room hire, food etc.
Hotel chains are increasingly introducing benefits such as 'treat the trainer' packages. This could save money by providing an upgraded bedroom without upgraded cost, or a complimentary meal.
The RFP
Whether you're talking about 20 meetings a year in two venues or two hundred events a year spread across several cities or countries, the basic premise is the same.
Give the venues a clear brief, detailing frequency and numbers of events or likely accommodation requirements, and all other items such as parking on site, wi-fi, or equipment. Be as specific as you can about volume, any peaks of demand etc. Ask them to specify how quickly they load client rates, any plans for refurbishment etc. at the venue which could impact on availability/quality of space in the coming year. If they have online booking facilities, can your negotiated rates be accessed through them?
Offer and Counter-offer
Once you've gone to the venues with your brief and they have come back to with their offer, analyse the results and compare all the suppliers you have approached. If you can see room for improvement in one supplier, re-negotiate. Treat them fairly – you're looking to establish a working relationship with them, not just slash their prices to the bone.
Look carefully at the small print, and look for hidden charges such as late checkout fees. Also make sure that although your agreed rates will be loaded you will also be offered best rate available on the day, as that could be lower.
Don't Be Complacent
Once you have your programme and preferred suppliers in place you can relax, right? Wrong. Regular monitoring of your spend and of comparable rates elsewhere will allow you to identify further cost-savings opportunities and to make sure that your programme and suppliers are delivering the goods – and that your own bookers are booking with the preferred venues and within policy.
Don't hesitate to re-negotiate if you find more favourable terms elsewhere. And keep an eye on special offers that your preferred venues and hotels may have on their own websites. If they're a better deal than you currently have, go for them!
Steer clear of contracts which tie you to one rate for a whole year. At Zibrant we are continually reviewing and re-negotiating rates for our clients. You may not have the time to do this on a continual basis, but do schedule reviews every three months or so.