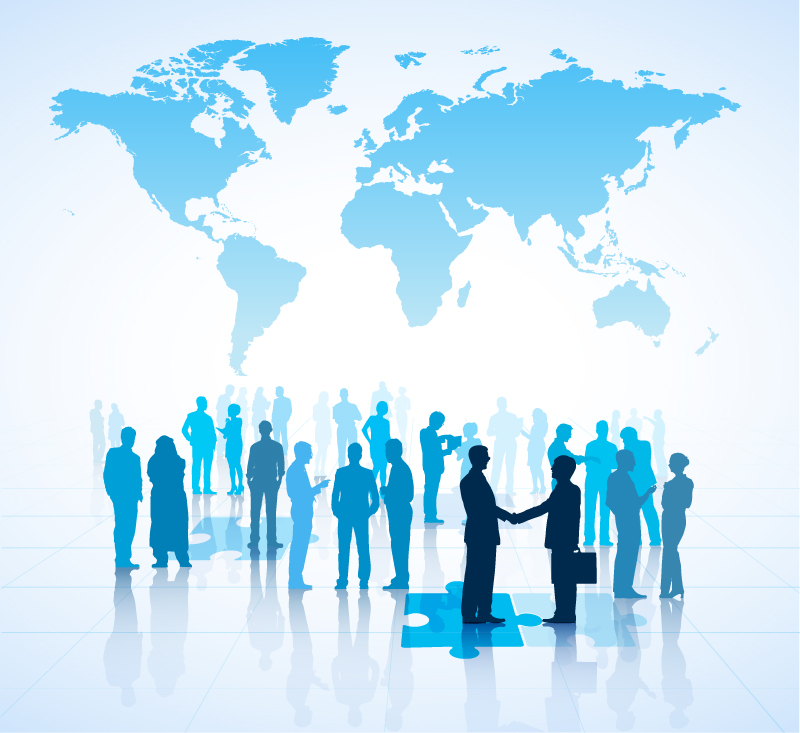 After a turbulent few years for the meetings and events industry, there is now a sense the economy has largely turned a corner and the outlook is stable, according to the recently released 2014 American Express Meetings & Events Global Meetings Forecast.
Our global research examines Meetings & Events trends, and provides predictions on a number of key metrics including total meeting numbers, meeting attendee numbers and spending for the year ahead. We have identified several key trends that we believe will shape meeting planning globally in 2014. 

Over the last few years, predictions for meeting activity in Europe have been negative, due to the turbulent economic situation in the region. This year, although sharp declines in meetings activity are not predicted as in previous years, the region continues to face some challenges and meetings activity is expected to remain flat. While total meetings spend in Europe is expected to see small declines across total meetings spend, we predict the UK (along with Germany) will demonstrate positive activity – both in terms of total number of meetings and meetings spend. It is clear that face-to-face meetings remain a strong business tool for organisations, despite the video and teleconferencing technology available. The increase in the number of UK meetings is quite dramatic: last year a decline of nearly 5% was predicted compared to this year where the number of meetings is expected to increase by 4.5%, which could be attributed to the country's relatively stronger economy in comparison to the rest of Europe. 

In North America, nearly half of planners surveyed expect a slight increase of 1.5% overall in the number of meetings they expect in 2014. The number of attendees is also expected to increase slightly as companies try to maximise the overall value of each event and reduce the average cost per attendee. 

Following two years of predicted increases, the Asia Pacific region appears to be slowing down and is expected to experience a slight decline of 1.2% in the number of meetings in the region. Asia Pacific is also expected to experience the largest decline among all regions in overall meetings spend per organisation of 3.6%, as the region likely shifts towards greater spend control. Asia Pacific meeting planners also forecast a 2.4% decline in the number of attendees per meeting. 
In Central and South America, the number of meetings overall for the region is expected to remain flat, while overall meetings spend per organisation is expected to slightly decrease by 1.4%. Central and South America are expected to see slight overall increases in the number of attendees for meetings in the region. In Argentina, likely tax increases on purchases made outside of the country along with Brazil's major sporting events scheduled for next year are expected to be key drivers of the likely increased local meeting activity in the region. 

Increased scrutiny
While senior executives certainly recognise the importance of face-to-face meetings, they are seeking greater visibility into Meetings & Events spending, and assurances that activity is closely monitored and aligned to company objectives. To address these concerns, we're likely to see meeting planners in 2014 place greater emphasis on a rigorous meetings approval process, and on setting and adhering to strict guidelines that address the potentially high-risk areas of the meetings supply chain such as meetings approval, payment, reporting and auditing.

Close to home 
We expect meeting planners to organise more local and regional meetings to make the most of restricted budgets and reduce time out of the office. Our Forecast highlights an ongoing trend for planners to conduct meetings closer to home, within their region, and even using their own facilities where logical. In Europe, for example, meeting planners expect a 2.4% increase in demand for holding meetings in Europe. Compliance, cost and travel time are the top drivers of this trend. Despite the promising economic outlook, more than 50% of respondents in every region see budget challenges increasing. 

For the second consecutive year, London is the number one meeting destination choice in Europe, with Paris coming second. Once again, Barcelona, Amsterdam and Brussels all feature in the top five meeting destination choices for European meeting planners. We also foresee increased demand amongst corporations for cost-effective locations in Eastern Europe such as Prague, and top cities in Poland. Orlando, Florida ranks as the number one meeting destination choice among US meeting planners for the second consecutive year. Shanghai ranks as the number one meeting destination choice among meeting planners in the Asia Pacific region for the second consecutive year, followed by Singapore and Sydney. 

Meeting venues and rates
Non-traditional properties, such as outdoor venues, universities and aquariums, are becoming increasingly popular as meeting venues. Europe and Asia are leading the change with a 2.5% increase in the use of alternative properties. In North America, the use of non-traditional facilities is expected to increase as a result of a stronger desire for locations that are considered "hip and trendy" for more promotional events. 

There is also an increasing trend towards incorporating group fares in strategic meetings programmes. The usage of group air fares is certainly not new but meeting organisers have become a lot more conscious of the cost advantages and flexibilities associated with group fares. Group hotel and air rates for meetings and events are expected to experience slight increases compared to 2013, particularly in major cities where the demand is strong. 

Technology trumps all
The content of meetings is also evolving. As technology continues to advance, so will the way in which attendees engage with others at events. According to research from Google's "Our Mobile Planet", since 2012 smartphone penetration has increased by 10% in most major regions and the daily use of social networking sites on smartphones is also on the rise. According to the Forecast, the use of social media within meetings is expected to increase in all regions in 2014, as the use of mobile apps and social media transitions from attendees' personal to professional lives. 

As the use of meeting-specific apps and social media within meetings continues to rise, meeting planners are expected to face greater pressure to incorporate these technologies into their events. Expectations regarding interactivity with other attendees, the ability to share opinions and "review" a meeting in progress, as well as access to deeper information about presenters and content are growing among meeting attendees. The number of available tools and their ease of use are also increasing; however, there does not seem to be a consistent approach for incorporating these elements into meetings.

While there is a great opportunity to optimise the value of mobile apps in the meetings environment, social media can represent a significant risk to meeting outcomes. In addition to social media polices for employees attending events, meeting planners and owners need to have clear strategies for incorporating and managing social media within their events to help deliver positive outcomes.

The outlook for the global meetings industry in the next year is largely positive and there are several clear trends emerging. Meeting planners have an opportunity to demonstrate the value of events by continuing to look for opportunities to contain costs and increase efficiency, by taking advantage of group fares and local venues for example, as well as embracing new technologies to enhance the meeting experience and outcomes.