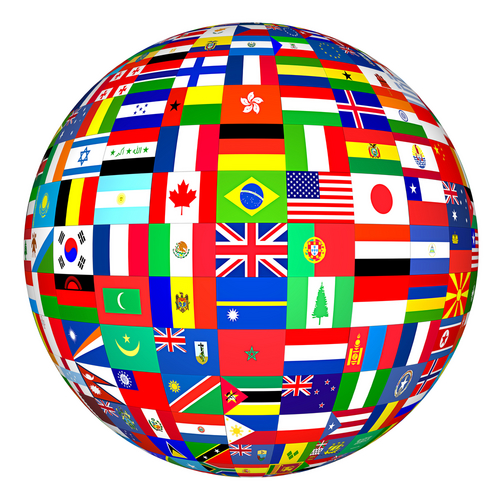 Dawn Stallwood provides guidance for Assistants on supporting executives doing business overseas and dealing with documents for international use
The world is getting very small and, with advances in technology, we are brought ever closer. Board directors are permanently contactable when on the move – this means more work for Assistants as they are becoming more involved in providing logistical support for their directors when overseas. Increasingly, Assistants are also expected to support the completion of documents for international business.
Danetree Associates works with companies on their international deals, business and development. This includes the provision of a mobile Notary service for companies to support the Assistants who are, in reality, the client and our primary contact.
Documents signed in England and Wales, but for use in foreign countries, often require additional formality – notarization and legalization. This article aims to guide you through the process and the steps involved in Notary appointment, legalization and the Apostille, to help make the process stress-free for you.
International Documents and the Role of a Notary
Is my director's signature on a document sufficient?
If the document is for use overseas (for example a Power of Attorney for use in Turkey or a tender submission for a contract in India), it is likely that the document has to go through further authentication before the receiving country will accept it. This is called notarisation.
What does the Notary do?
The Notary is a legal professional (only 860 in England and Wales) who deals with international documentation. Their job is to make sure your documents are acceptable to the receiving country.
A Notary will check three things, which I call I.C.E:
– Identity of the signatory.
– Capacity and understanding of the individual who is signing.
– Existence of the company or legal entity the signatory represents.
Identification information
Both corporate and personal identification is required. For the director signing you will need to provide the notary with:
Photo ID – passport or driving licence.
Utility bill, council tax or bank statement showing residential address. (It should not more than 3 months old).
Proof of change of name if applicable – either a marriage or divorce certificate or a Deed Poll certificate.
For the corporate or legal entity, a range of founding documents and information from Companies House is required. Visit www.companynotary.com to download our full guide.
Importantly, most of the identification information need only be provided to the Notary once.
Does it matter which country the document is for?
Many countries require the Notary's signature and seal plus official validation of the Notary's capacity. We call this Legalisation. Legalisation adds more time, logistical issues, requirements and cost, so we recommend clients check what is needed early on, so they can manage expectations.
The rules are different for each country so it can be a minefield. We have a free resource on www.CompanyNotary.com which you can use to check what is needed. There is also a helpline or Skype facility if you'd like to speak to an expert. Visit www.companynotary.com/notary-and-legalisation-wizard for more information.
You may also have come across the word 'Apostille' when sorting out the execution of foreign documents. An Apostille is a validation of a Notary's capacity issued by the FCO (Foreign and Commonwealth Office). For many countries, this is sufficient and the document will then be authentic.
Other countries require their own diplomatic mission (Embassy, Consulate or High Commission) in London to further verify the document and the various seals and stamps on the document.
What types of documents require notarization?
I have encountered a wide range of documents but the ones I most often notarise are Powers of Attorney, shareholder and board resolutions, trademark documents, court proceedings, foreign subsidiary paperwork, tenders and bids and certified company information.
Powers of Attorney are often drafted far too wide for their intended limited purpose. This is an area that should concern directors as frequently they never meet the attorney!
Our top five Notary tips are:
Check in advance what the full legalisation requirements are.
Always get an English language translation.
Maintain a file of your Board's identification information.
Review the wording of the Powers of Attorney to make sure it is specific.
Email the Notary the documents ahead of the appointment.