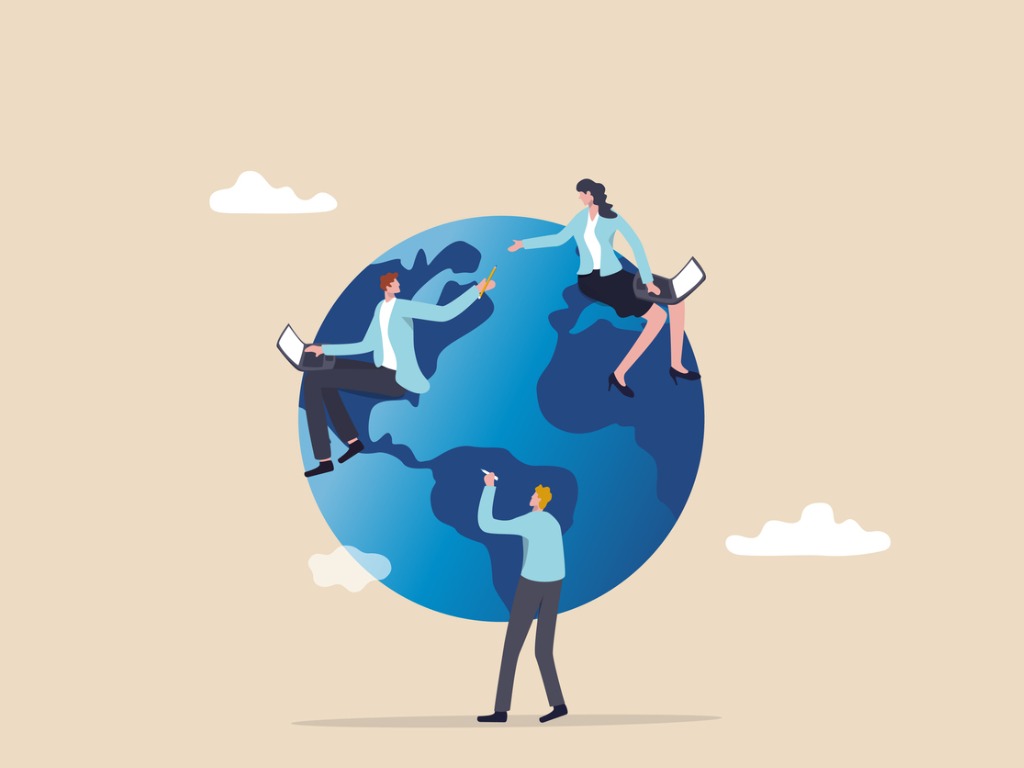 Stephane Naznitsky shares her top tips for remote administrative professionals
Remote work has become a standard practice for many administrative professionals, an, they have adapted to the challenges, drawing on a mix of human ingenuity and technology to stay connected, engaged and productive.
Employers are seeing the upside of this trend. In fact, 9 in 10 senior managers surveyed by Robert Half said they have hired full-time remote employees. According to these respondents, the biggest advantages of this recruitment strategy are:
More applications from skilled candidates
Greater compensation flexibility
A quicker hiring process
While there are clear benefits of hiring remote workers, it does not come without challenges. Recruiting, onboarding and then managing virtual talent requires forethought, planning and ongoing attention.
Hiring Remote Talent
How can you maximize your chances of finding the remote talent you need most? First, make sure your job postings emphasize must-have skills for remote workers. For example, administrative professionals who thrive in this environment tend to be self-starters who attack problems on their own initiative; are comfortable using common cloud-based tools to interact with colleagues and clients; and are collaborative, disciplined and reliable.
During interviews, ask questions that will help you further assess applicants' suitability for remote work. For example:
What are three attributes that make you an effective remote worker?
How have your communication skills improved since you started working remotely?
What's your procedure for setting up videoconferences with clients?
How do you stay focused when working from home?
Ask for referrals from current employers and explore the diverse talent pool of professionals seeking employment, including recent graduates and retirees looking to re-enter the workforce. Or engage a talent solutions firm that can give you immediate access to skilled remote talent.
5 Tips for Managing Remote Talent
Many managers have led remote teams for several years now, but practice doesn't always make perfect. Here are five tips for getting the most out of your current or future remote staff.
1. Create a smooth onboarding process
Just as you wouldn't leave an onsite employee waiting in the lobby on their first day, don't leave a remote hire twiddling their thumbs at home. Introduce them to the team as soon as possible and make sure they have all the resources they need to be productive and engaged from the get-go.
2. Be flexible
Some remote workers appreciate the structure of a 9-to-5 workday, while others stay sharp by varying their hours. To the extent possible, allow remote employees to work when they're at their freshest and most productive.
3. Connect remote workers with a mentor
Even veteran remote workers can suffer from isolation or fear that their professional development has stalled. A good mentor can address both issues, checking in on their remote mentee from time to time to offer career guidance and moral support.
4. Avoid micromanaging
Instant messaging platforms allow you to ping remote employees 24/7 to check on progress. To build trust, resist any temptation to do this. Show employees by your actions (or lack thereof) that you trust they're working as hard as they would in a regular office.
5. Provide virtual fun and engagement
A major cornerstone of building a successful virtual team is to be available for fun and bonding, as you would be in an office.Consider virtual activities, such as remote cooking classes and online games, to increase a sense of togetherness and build camaraderie.
Remote work is here to stay, and administrative leaders can grasp this opportunity to hire and inspire the most highly skilled employees – wherever they may be.