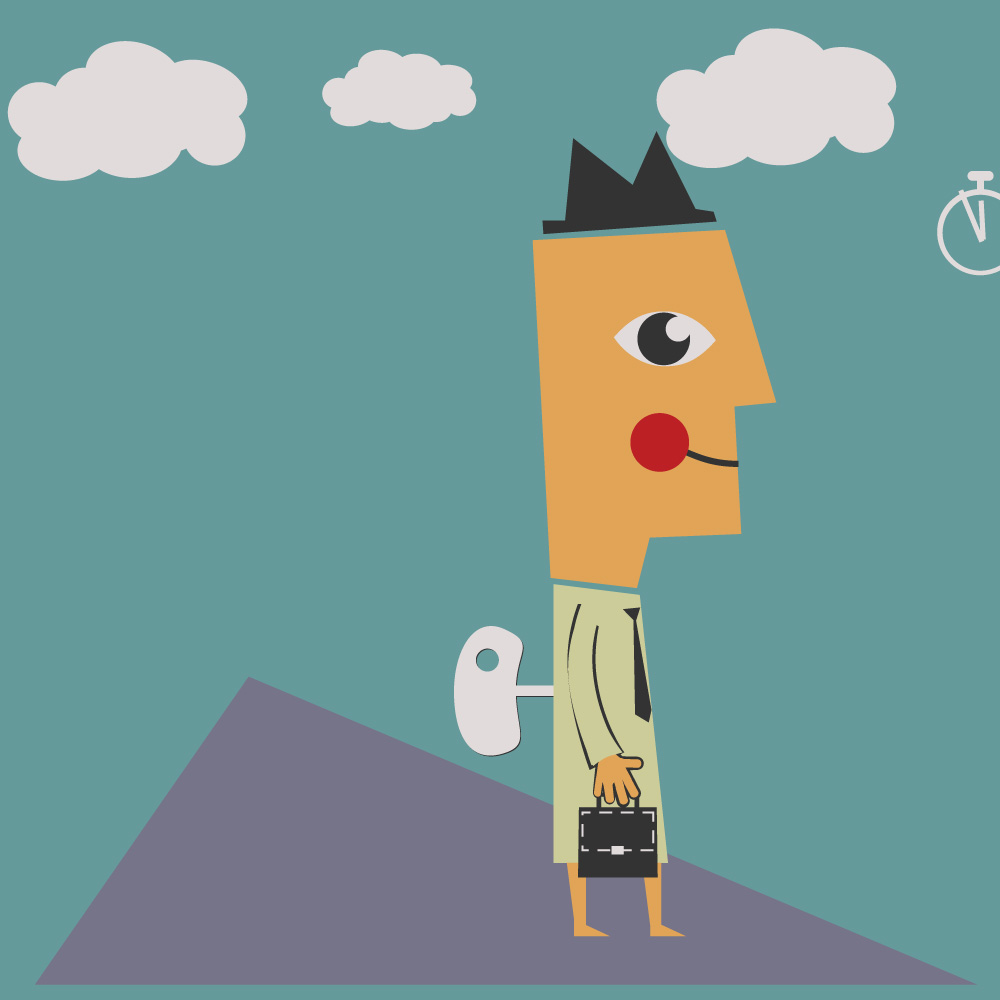 Going through the motions? Cathy Harris has a cure…
Taking stock of your profession at a point where you feel routine has taken over, when you feel like a robot that gets switched on at 8am and off at 5pm, and when your profession has now become a sense of duty rather than a passion, is vital.
It is essential that we fully recognise where we currently are, decide and visualise where we want to be and are able to have measurable goals in attaining our desired end result. It makes sense, doesn't it? After all, who wants to be a robot?
So here we are, in the here and now and we sit and ponder on thoughts like:
"I need to do something different, my job is boring."
"I want to have more responsibility but my manager won't give me the opportunity."
"I am just the secretary here."
"I know I have the ability to move up in my career but I am not sure that I will be able to cope."
"I would love to go on that training course, but I just don't have the time."
"I am only paid to work from 9am to 5pm, why should I stay longer than that?"
The thing is you have to first start believing in yourself! Your beliefs become your values, your values become your thoughts, your thoughts become your words, and your words become your actions, your actions become your habits, and your habits become your destiny, (as quoted by Mahatma Gandhi). You need to mentally decide whether you are comfortable staying where you are and, if so, you then accept responsibility for that when others pass you by – you chose to stay behind! Not such a great feeling, unless of course you are close to retirement at the age of 35 and just plain lazy not to do anything to improve yourself!
Many years ago, I met an amazing woman by the name of Dr Ventus-Dark and she quoted words that forever stay in my mind and which have formed my own personal vision when making decisions related to any change I want in my life; her quote goes like this: "if you always do what you have always done, you will always get what you have always got. To get a different result you need to do things differently!" Her words are so true! We need to realise that if something is not working, we need to approach it from a different angle – a change of attitude, a different viewpoint, an open mind, a willingness to try, a risk, a challenge – an action that will produce a different reaction.
And this is where the journey begins… taking action in a positive and meaningful way, creating a vision for ourselves by planning the journey ahead.
Self development means exactly that. We cannot leave our destiny in someone else's hands or leave it up to our managers to "give us a chance" or provide us with the opportunities. We need to snatch up the opportunities as they come our way – they may not come our way again, maybe not for a while, or perhaps never. We need to seize the moments that will count.
There are 4 simple actions we need to apply to get going: reflect on where you are, conceptualize where you want to be, apply skills you need to get where you are going, and then take action. It sounds simple because it is simple. So don't delay and get your butt into gear.
When we talk about reflect we think about who we are, what skills we have, what we are capable of, and what opportunities will best suit us. We consider our circumstances and risks we would need to take. We self-analyse ourselves from a career perspective, and this is where the work begins.
Goal setting
If you fail to plan – you plan to fail! It goes without saying that you do need to set goals for yourself. Anything in life that is worth something is worth the effort. Personally I feel that many people spend way too much time on setting goals, they actually miss the point and possible opportunities. Try and avoid becoming too technical or over-enthusiastic when setting personal goals. Ensure they are realistic and time framed and that they are attainable with a reasonable amount of effort from your side.
There is a SSMART and easy way of dealing with goal setting and I hope the analogy that follows will help you:
Stretch – make your goal challenging, and stretch yourself.
Specific – ensure your goal is specific, don't allow it to be ambiguous.
Measurable – you should be able to identify where you came from and what your destination should look like.
Attainable – goals should be realistic. Unachievable goals will cause diversion and uncertainty.
Results-orientated – ensure that the goal you want to achieve will bear the desire outcome you require.
Time frame – ensure you have a predetermined time by which your goal needs to have been accomplished by.
Training courses and other wonderful "get out of office" opportunities!
I know that many of you enjoy the opportunity to get out of the office, away from your work environment and the frantic calls of help from your manager, and I agree, we all need some "time out" every now and again. However, sometimes we do tend to choose the wrong kind of training, with the right kind of "chill out" factors attached, or alternatively we only go on training courses which offer all sorts of free stuff, like iPads, iPhones, goody bags and spa treatments. I mean, after all, who wouldn't want to go on a training event with these enticing side dishes included? The only rule really is that you ensure that at the same time you accept the freebie, you also accept that you have a responsibility towards your organisation to ensure that you bring back with you experiences and resource tools that will enhance and add value.
Conclusion
Self development is essential in determining your future ambitions for personal growth and career development. We all need a road map to provide us with directions. Commitment is the real investment we make and, like the old adage goes, what you put in is what you get out. We need to optimise opportunities that come our way and constantly build our brand as office professionals. We can only achieve this by ensuring we maintain our skills and knowledge base, and ensure that training opportunities that we attend are worthwhile, value added and give us real hands-on resources to use in our everyday tasks.