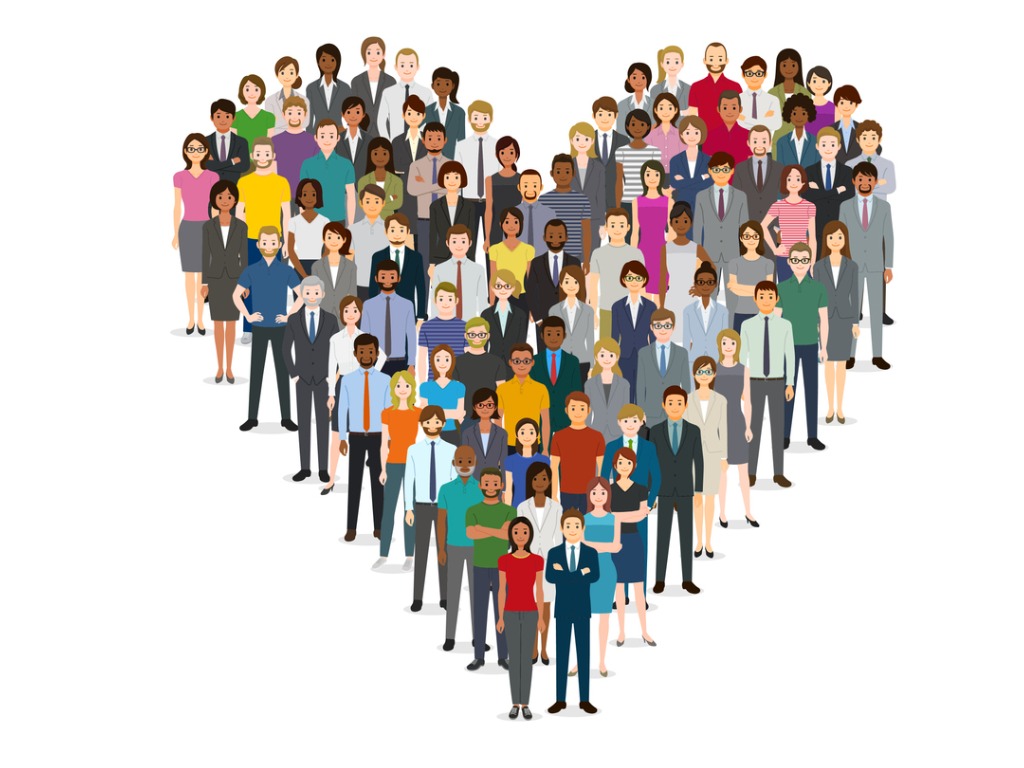 Libby Moore discusses bringing the energy of love back into business and teaching people how to love themselves
Several years ago, in my morning meditations, I began asking the question, "How do you coach a company as if it were an individual?" The answer that came back surprised me: you teach people how to love themselves.
What does it mean to love your self, and how is that relevant in a work environment? To love one's self is about self-respect, self-compassion, and kindness in your thoughts and actions towards your self. It's also about learning how to create healthy boundaries, stand up for yourself, and use your voice to speak your truth. When you do love your self, you will feel better, and when you feel better, you do better – better work, better team member, better leadership.
I have often suggested to my clients a simple yet powerful starter exercise called "mirror work" by the American author and book publisher Louise Hay. First thing in the morning after you brush your teeth, look in the mirror, directly into your eyes, and say, "I love you." At first it feels wildly uncomfortable and awkward.
Eventually, after daily practice, what every single person comes to realize is that if you keep doing it, it gets easier, and the easier it gets the more comfortable you feel, and the more comfortable you feel,the more confident you become. You know you've hit the sweet spot when you say those words to yourself and you believe it! When that happens, your energy changes, your vibration rises, and people start to notice something different about you, and that is a very powerful turning point.
From my own experience of doing this simple experiment which I started in 2014 (and do every morning), I deeply understood that if people could remember how to love themselves again and bring that 'loving' version of themselves into the office/virtual space, then that higher energy/vibration would ripple out to their team, co-workers and ultimately the entire organization. That loving energy would also be infused into their work product and ripple out to the customers and clients as well.
The same morning that the answer came to me in my meditation, an image popped into my head. It was LoveX. It looked exactly like the FedEx logo, with a big "X" on the end of Love. LoveX was born – bringing the energy of love back into business.
The X represents the exponential power of what that love – multiplied – does to the company. The more people doing the experiment together, the more powerful it becomes. It can transform the entire company from the inside out, through the individual transformation of each employee.
Love in business is also being aware of how you make others feel. As Dr. Maya Angelou said, "I've learned that people will forget what you said, people will forget what you did, but people will never forget how you made them feel."
As you move through your day, keep this quote filed away in the back of your mind. No matter what stressful circumstances arise, you have a choice in how to handle them, and at that fork in the road, I hope you choose love.
One of the most important quotes on bringing love into business is from Jack Ma, co- founder and former Executive Chairman of Alibaba Group. In January 2018, Ma spoke at Davos, the World Economic Forum, and during one of his interviews he spoke about LQ.
He said, "We should teach our kids the EQ, IQ and LQ. The LQ is the quotient of love. I strongly believe that if you want to be successful, you should have the EQ and IQ. But if you want to be respected, if you want to survive the next 30 years, you must teach our kids the Q of love, the Q of care for others, and this way we can survive."
If you are not familiar with Alibaba, it operates three of the largest digital platforms in China and is valued at approximately $900 billion USD. The Love Quotient seems to be working for them.
Love in business starts with you. It's easy, it's powerful, and the ripple effect just may transform your entire company, which has the potential to change the world for the better.