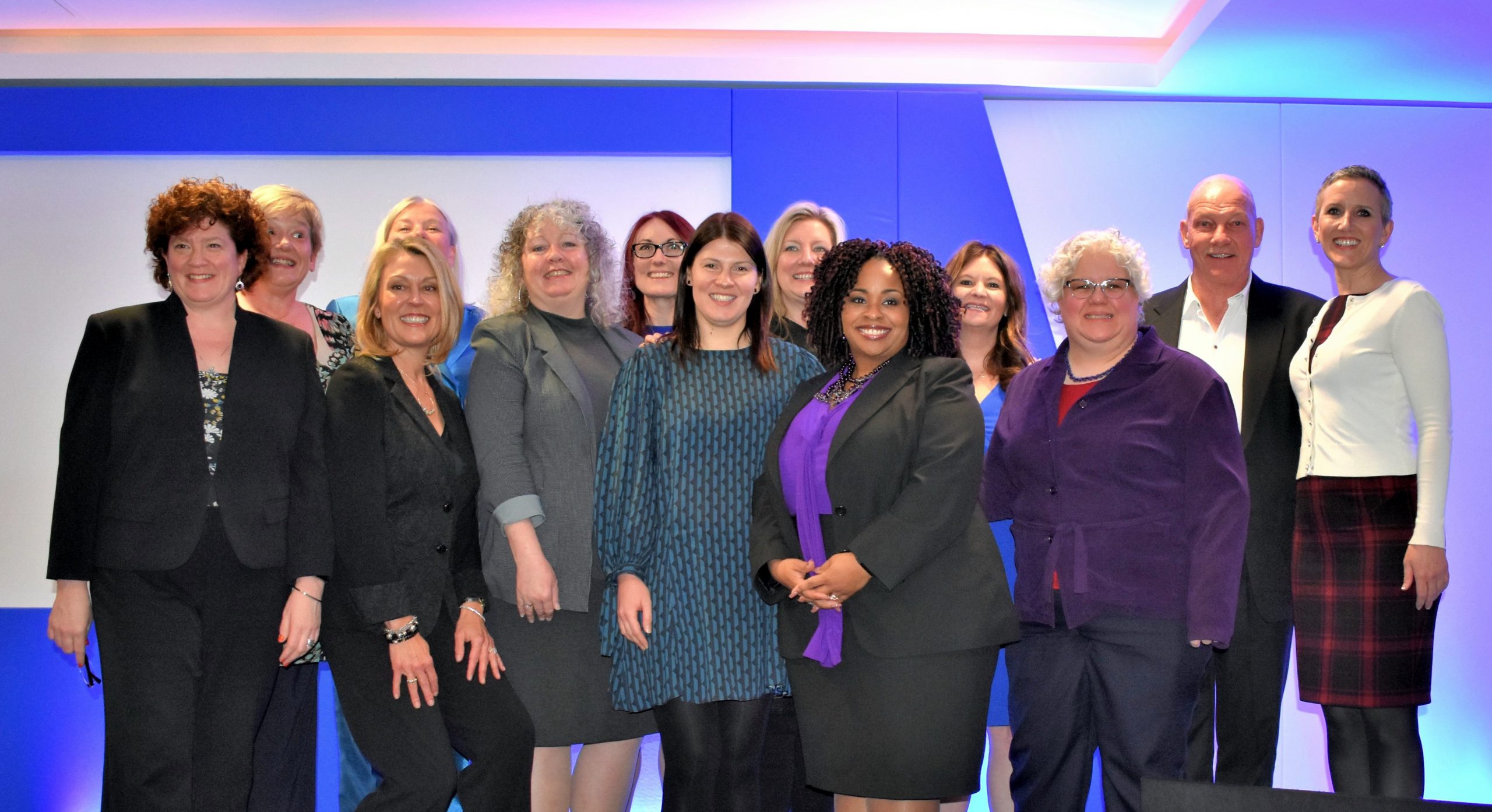 Julia Schmidt explains how attending Executive Support LIVE has expanded her learning experience
Going to a professional conference is not just collecting business cards and expanding your professional network; it's about your career development. It is not just meeting as many people as possible, it's about building relationships with exceptional professionals.
It is a terrific opportunity to learn new skills and take concrete steps to get up to speed or improve your work performance.
Executive Support LIVE gives us the opportunity and enthusiasm to keep learning and networking, even after the event. I met organizers, speakers, and delegates that were willing to go the extra mile to create an ultimate arena for learning, knowledge sharing and professional networking.
I knew this conference would be more than a conference for me. It would bring me to a better version of myself.
Engaging with exceptional and enthusiastic people
We know that a conference does not have to end the day you check out of your hotel and return home. The opportunities to stay connected with people you encountered during the conference experience are ample. Social media is arguably the single and most powerful tool that individuals possess to connect with other professionals and communicate, and the easiest way to keep that engagement going is by utilizing social media.
At LIVE I experienced the pleasure of meeting speakers I already had on my network and with whom I was communicating with for quite a while via LinkedIn, Facebook, and Twitter.
We went from engaging on social media to engaging LIVE!
For the first time, I met face-to-face with Shelagh Donnelly, an Executive Assistant and founder and editor of the website Exceptional EA, and Chrissy Scivicque, a Learning and Development Specialist who also is a writer, corporate trainer career coach, and public speaker.
The conference program included two days of intensive training with twelve international speakers. However, in this article, I want to share with you my experience and takeaways from three speakers – Shelagh Donnelly, Chrissy Scivicque and Ayanna Castro.
What did I learn from Shelagh Donnelly's session?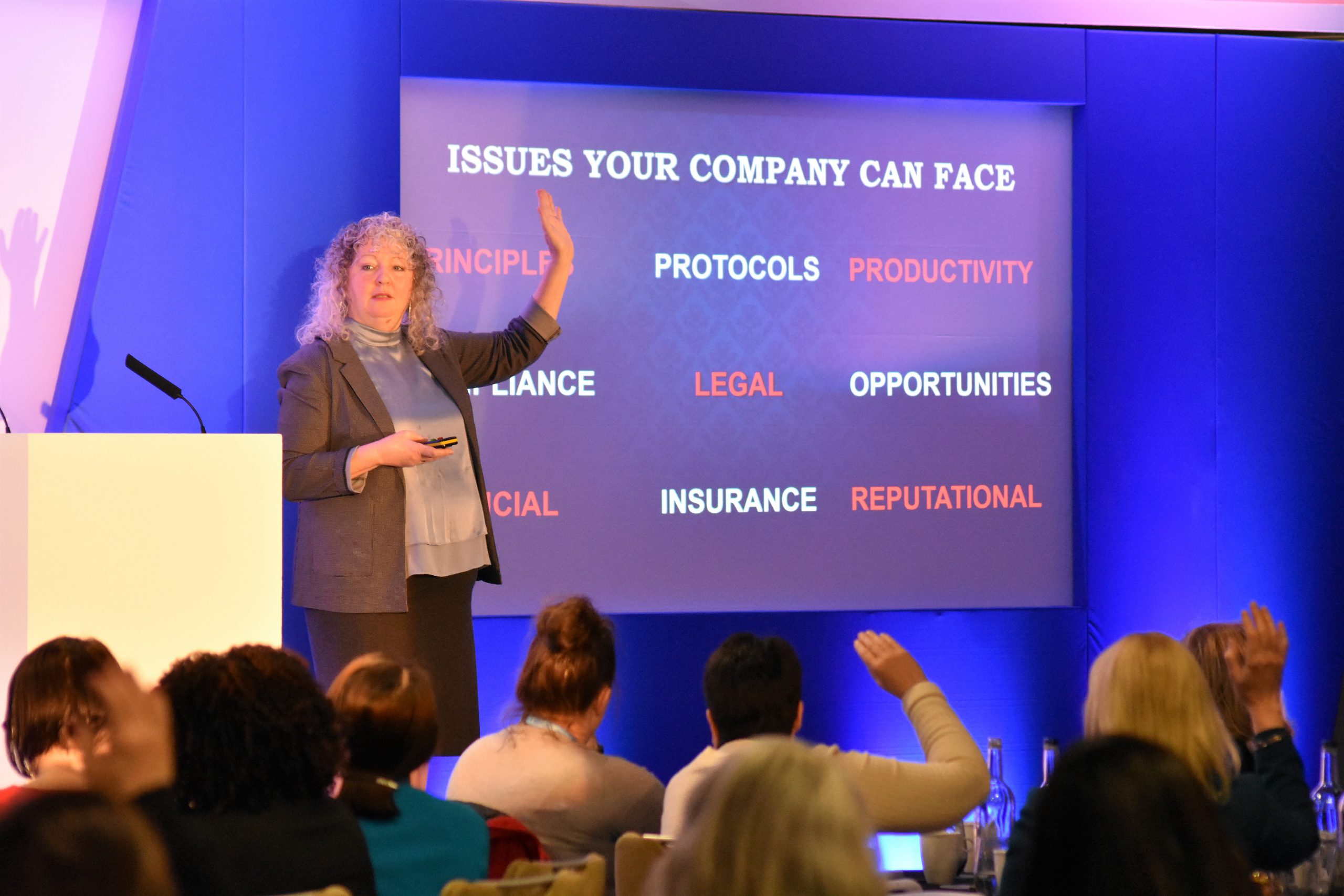 Shelagh's presentation Cybersecurity – How to mitigate risks, so you're not a digital vulnerability was one of the main reasons I signed up for the conference. I know that whether we are working in a middle market or multinational corporation, cyber security breaches have become an inevitable threat to businesses and individuals worldwide. Cyber security measures have become a requirement, not an option, in an increasingly digitized corporate environment. We, as assistants, have become an easy target for hackers and global victims of cyber-attacks.
Why are assistants at a greater level of risk? The necessary visibility in our executives' positions coupled with their inherent access to business-critical information creates a powerful combination, and one that hackers seek out when they're looking for an entry point into your organization.
With Shelagh, I learned more about diverse types of phishing:
Mass-scale phishing
Spear phishing
Whaling
Angler Phishing (social media phishing).
The sad reality is that no company is immune to risk. However, each one of us can take steps to help mitigate risks.
What can management put in place? Shelagh recommends:
Informed boards
Educated employees
Internal controls
Cybersecurity Incident Protocols
Incident response tabletop exercises
Maturity and Penetration testing (PENTEST)
What did I learn from Chrissy Scivicque's session?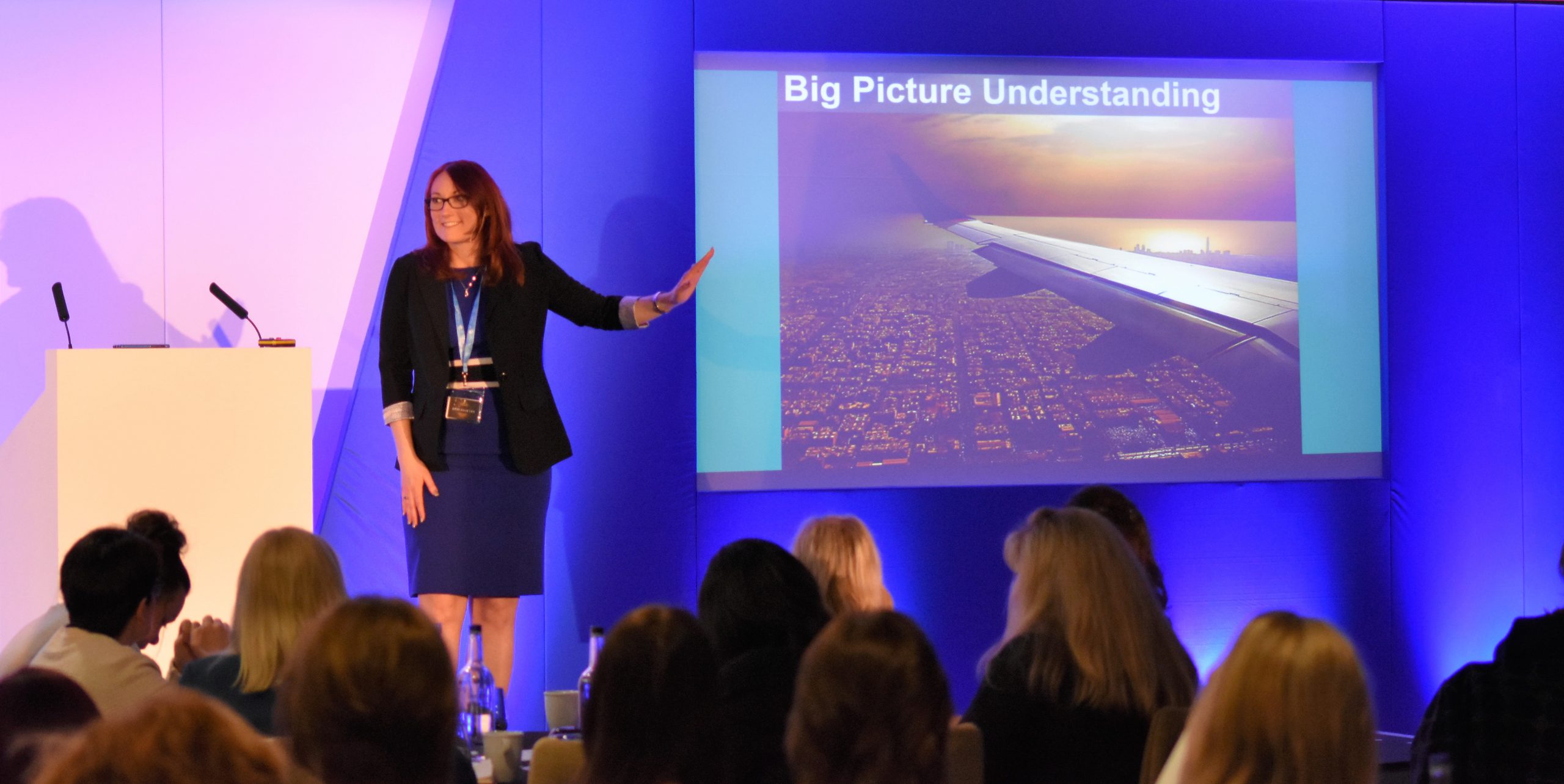 Chrissy spoke about becoming a proactive partner and anticipating our executive's needs as executive assistants. I learned that beyond the obvious there are much deeper needs we can proactively address. Being proactive is about "anticipating the guest's real needs."
I want to be much more than an order taker. I want to make suggestions, give innovative ideas and practice deep thinking. I want to leave the task-focused mindset to embrace a result focused mindset. Because "the more we prepare for the expected, the more we can deal with the unexpected."
Chrissy also told us that the proactive skillset has six components: Big Picture Understanding, Situational Awareness, Future Focus, Strategic Foresight, Intentional Action, and Self-Evaluation.
Here are some definitions taken from Chrissy Scivicque's book The Proactive Professional – How to Stop Playing Catch Up and Start Getting Ahead at Work (and in Life!)
Big Picture: It is about understanding your surroundings from all points of perspective: the world economy, your industry, your professional field, your organization, your team, and yourself – your own strengths and weaknesses, your roles and responsibilities, your power and limitations.
Situational Awareness: The ability to observe and interpret immediate surroundings to enhance understanding of present circumstances.
Future Focus: The ability to create a clear vision of the future by defining desired results and identifying action items.
Strategic Foresight: This is the ability to use logic and imagination to anticipate opportunities, obstacles, and outcomes.
Intentional Action: The ability to initiate timely, deliberate action to create a desirable future state.
Self-Evaluation: The ability to critically assess your behaviors and results and make appropriate adjustments to enhance future outcomes.
What did I learn from Ayanna Castro's session?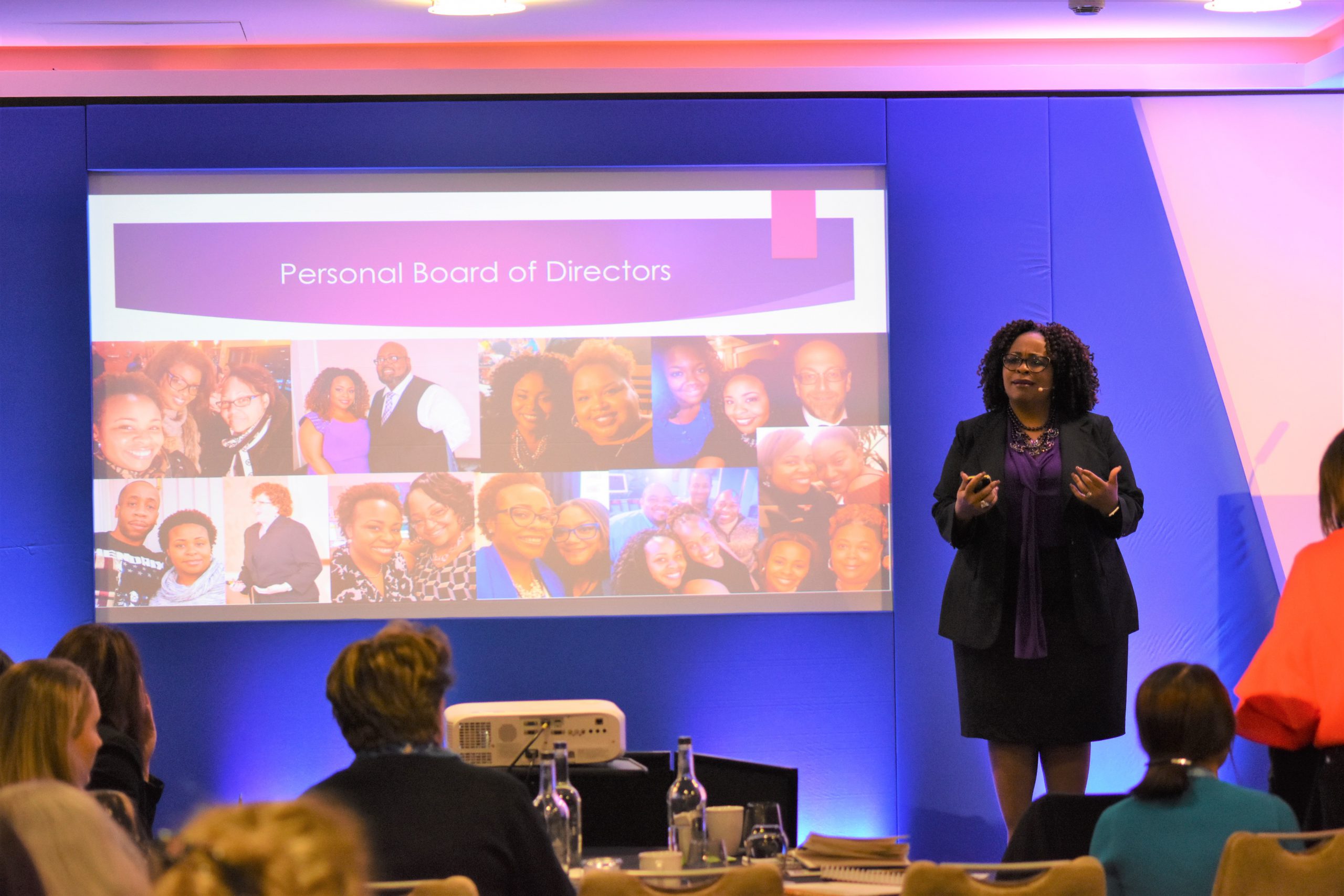 Ayanna Castro is the Founder and Creative Visionary of Work Your Package, LLC. When telling her story, Ayanna showed us the value of trusting the "little birdie" – the little voice that pops into our head when we are a millisecond from making decision to either go left or right. The "little birdie" is our gut at work based on an accumulation of years and experience and making mistakes. We should constantly make a self-assessment:
Think about a decision you need to make and ask yourself:
Do you trust your "little birdie"? or is that voice being drowned out by external noise?
Why?
How can you fine tune your inner voice?
Think about the time when you ignored the "little birdie" and ask yourself:
What were the consequences when you ignored the little birdie?
What nagging feeling have you ignored lately?
According to Ayanna, we all need a personal "Board of Directors" – being surrounded by people who want only the best for us. They help us grow. They challenge us and know our strengths and weaknesses. They are constantly and consequently pushing us to do better. Your personal "Board of Directors" will offer you sound advice.
She also told us about the importance of not wasting time in comparing ourselves to others because we are more than enough. We should focus not on being perfect, but on accepting the facts of who we are and work within those parameters while working on improving ourselves. Each one of us is unique. Each one of us is a set of talents.
Keeping the training experience alive
Benefiting from flight delays due to the bad weather and snow in London, I gave myself the great pleasure to start "working my package". I started reading Ayanna Castro's book Work Your Package – A Guide to Being the Total Package and planning how to implement new routines and behaviors to my days.
All my notes from Ayanna's presentation were supplemented by the information I received from the reading. It was so much more I could learn and consequently put into use. Having these notes with references from the book in one place will help me remember some of the most significant things I learned at the conference.
Writing an article about the conference
For me, writing this article about what I learned at LIVE is an important way to internalize what I heard, review and complete the notes I took during the sessions, share relevant content, and keep myself motivated to put the new learnings, solutions and ideas in practice. While compiling my notes and crafting this article I was still learning new things. It is all about expanding my learning experience and understanding why a conference can be much more than a conference.
Other alternatives to pass along newfound knowledge are writing a brief report, creating a PowerPoint presentation or setting up a lunch and learning session with your team. I often share relevant handouts I receive and draft an email with a bulleted list of valuable takeaways with related links to those in my network who ask for the information. All these initiatives reflect a forward-thinking attitude and a growth mindset.
These post-conference actions can prove to be powerful tools to enhance our current operations and to provide invaluable insight which may impact our daily activities. I really believe that sharing is caring, and that caring for others is caring for ourselves.
I want to conclude this article by thanking my executives for sending me to Executive Support LIVE, for giving me the opportunity to grow professionally and expand my strategic network.
I look forward to meeting you at my next LIVE.
Executive Support LIVE conferences take place throughout the year and around the world. For further details and to book, click here.