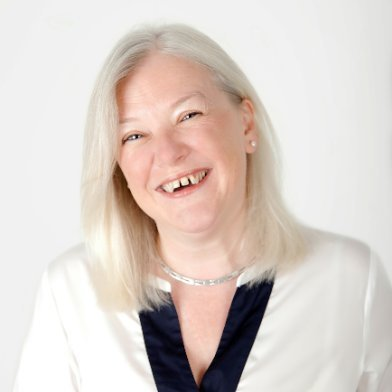 'We are responsible for thousands of micro-decisions every single day; decisions that drive the bottom line. Demand to be inspired and inspire others!' ~ Al-Husein N Madhany, Executive Secretary LIVE, London 2017
Al-Husein N Madhany is a visionary. A Harvard Graduate and Georgetown Professor turned Facebook (and now Paypal) EA, Al-Husein blew the stereotypes surrounding the Assistant role out of the water this weekend at Executive Secretary LIVE in London.
Explaining how business used to be driven by the need for cash, but since the recession are driven by talent, Madhany challenged Assistants to understand their responsibility to create cultures within their businesses. He argued that the Assistant is unique in the position in which they sit and because of their impact and influence, a business's culture starts with the EA.
Changing the stereotype is a huge theme currently. Shelagh Donnelly's excellent Cover Feature in this month's edition noted that readers responding to her February 2/17 Weekend Poll suggested that admin. professionals are uneducated and not too bright, or they would have secured "better" jobs. Pretty scathing, yes?
In fact, 91% of respondents had pursued formal education beyond the high school level. How do these figures compare with your education, and those of peers in your workplace and networks?
And Victoria Darragh, CEO of the UK's Association (EPAA) has been looking in-depth at the perceptions around men in our industry. The results of EPAA's survey showed that 42% of participants* had experienced negative comments from colleagues based on inaccurate gender stereotypes. The issues raised by survey participants ranged from colleagues questioning their ability to perform the role to a satisfactory standard because of their gender, to people making assumptions about their sexuality because of the outdated cultural stereotype of the EA/PA role being a 'feminine' career choice. This stereotype is one that EPAA are keen to address.
According to EA/PA industry statistics, the gender split within the profession is currently around 97% female vs. 3% male for the UK (quoted as 98% vs 2% globally), but there are signs of positive change within the industry. The survey results supported this, with over 51% of participants stating that they actively chose to work within the administrative profession despite the stereotypes associated with it, and a third of those questioned stating that they have worked within the field for over 12 years. EPAA believes that these numbers could be boosted by greater acknowledgement of the achievements of Male EAs and PAs, helping to make them more visible as positive role models for young men considering a career in the industry.
As a profession, we are in a state of flux. It is as if we have taken a pack of playing cards,  thrown them in the air and are now waiting to see where they land. A hugely exciting time to be an Assistant, we each have a responsibility to drive a new perception of this role. If we are to be taken seriously as a profession and pave the way for the Administrative Professionals coming after us, we need to continue to challenge the stereotypes, drive the change to be taken seriously as contributors to our businesses and speak up when our colleagues don't understand what we do.
As Al-Husein so eloquently put it at Executive Secretary LIVE this weekend
'Be flawless consistently. Lead with competence. Expand your confidence and be the change. Create a culture that engages, encourages and inspires because inspired employees drive businesses to success'.
Lucy