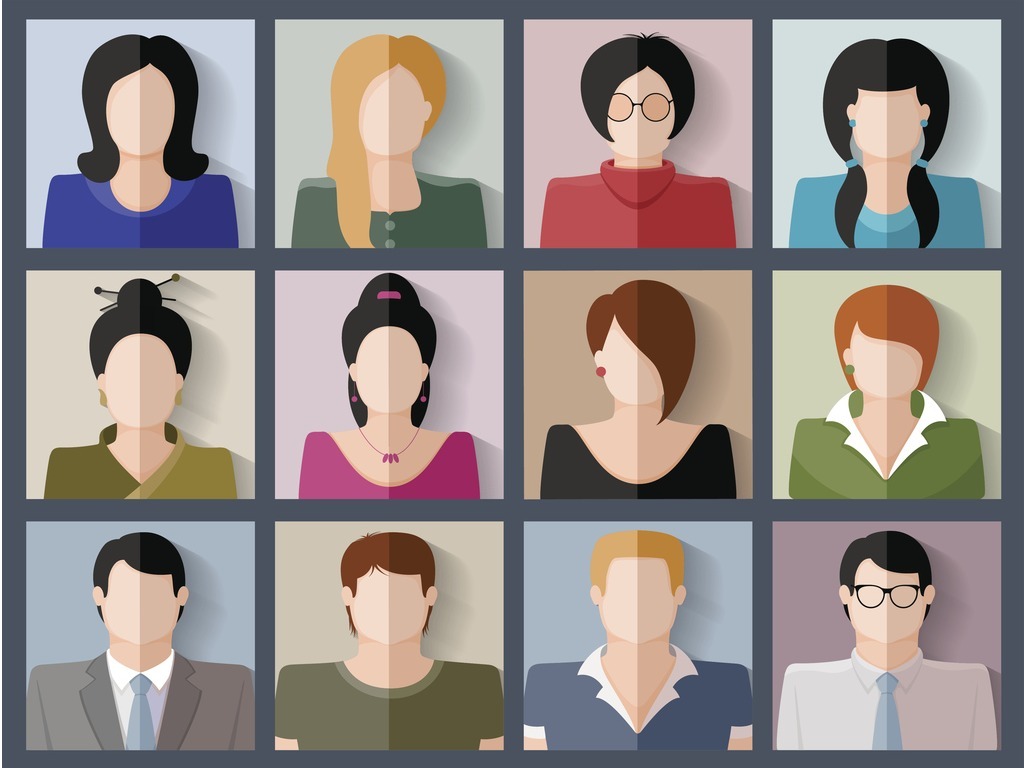 Haydee Antezana explains how to dress to best represent brand YOU
Get up, dress up, show up and never give up ~ Regina Brett
Your attire can play a critical part when needing to command respect and credibility. Facebook CEO, Mark Zuckerberg, showed us exactly this at the recent Senate hearings. Why did he not wear his standard grey t-shirt and jeans? When billions of dollars and his reputation were at stake Zuckerberg knew his standard uniform wasn't going to cut it. He needed to be dressed how he wanted to be addressed. Let's take a page out of this billionaire's book…
Make it easy for people to guess what level of professionalism and service they can expect just by looking at you.
Your "look" sends a message to the viewer
Did you know much of your clothing has symbolic meaning? When we put them on, it primes the brain to associate it with a meaning. Putting on "party" clothes vs. "work" clothes or "gym" wear makes us feel different. Some people say they feel fitter in gym wear and far more prepared to groove the night away in party clothes than work clothes.
The same may be true of you. Think of your last breakup/failed interview/lousy day, when you just wanted to get into your sweatpants and be a couch potato. Your friends arrive to take you out and you hear, "Get up; dress up! We're going out. You'll feel better!" They were onto something.
We instantly see a shift in someone's self-esteem and confidence levels as soon as we do a makeover on them.
A study "enclothed cognition" from Northwestern University gives scientific proof to the idea that you should dress not how you feel, but how you want to feel.
Think – which clothes make you feel confident? Credible? Worthy of a promotion? The "look" not only sends a message to those around you, but also to yourself.
We display different attributes through what we wear and how we wear it. In so doing, we attract the person interacting with us who holds a high regard for these particular attributes.
How to dress to best represent brand YOU
Your clothing choices speak volumes about your personal brand. It provides others with visual cues about what you stand for. Whether you are going into an annual review or video conference, the correct clothing choices could impact your success outcome.
To create a "look" that represents your brand the best way possible, you need to ask yourself these questions:
1. Does it fit me?
Fit is king for a look of success and the quickest way to show off a professional brand. Ensure every item of clothing is…
The correct length.
Neither too tight nor too loose.
Do the squat test. Squat down in the fitting room, if you can't straighten up without ripping the item, it's too tight!
Raise both arms. If shirt buttons start popping, it's too tight.
2. Does it suit my body shape?
The best-dressed people are not the richest or the thinnest – they are the people who know the art of camouflage. So, know what your body "assets" are and highlight these. Identify your body "liabilities" and downplay those areas.
3. Is it my personal style?
As we change jobs and careers, or get older, our personal signature style can change too. Many introverted people tend to be naturals or classics; these understated styles can be overly plain and make you blend in with the walls. On the other hand, extroverts tend to be fashionistas and sometimes go overboard with dramatic colors, prints, and bold statement jewelry. These can turn heads for the wrong reasons. At different stages of your life your style can change.
Take the signature style test at bit.ly/HAPDS8 to discover your personal style.
4. Does my look = 2018?
If I looked at your business clothes today, would I guess you were living in this current year or would I think you were part of the Friends cast? Keeping up with fashion is exhausting but essential to come across as current. This way, others think you are equally as current in your business knowledge.
Every 6 months, update your wardrobe with a few key pieces. When you do this, you will never look dated regardless of your age. Go online and visit fashion stores to see what colors, themes, and styles are on trend for the upcoming season. Some key, inexpensive items which can instantly update your wardrobe are scarves, accessories, ties, blouses, tops, and shoes.
Remember: Not all trends are made for everyone. Take your shape, age, career and personality style into account before buying those Bohemian high-waisted pants!
5. Have I paid attention to detail?
Leseko, owner of a recruiting agency, told me the story of Ruth, a highly skilled PA who had been shortlisted for an assistant position to a leading industry CEO. Leseko was convinced that, of the 3 candidates, Ruth would get the job, as a result of her experience and high skill set.
So, she was totally surprised when, in fact, Ruth did not get the job offer. The client mentioned that even though he could see how her credentials fit the job, he felt she would not have the precise attention to the details required for the role. When questioned why, he said, "Ruth's image showed lack of attention to detail. Her jacket sleeve had a loose thread, and one of her blouse buttons was chipped."
This may sound somewhat extreme, but small visual cues like these could make you lose your dream job or sought-after promotion.
6. Does my image represent the company's brand?
First impressions count more than ever in today's distraction world. Your company's message may be, "The products and services we offer are of high quality standards." But if you greet a prospective vendor or customer in a creased, half tucked shirt, the messages are inconsistent. Something like this can make a potential client lose instant trust in your company, services and products.
Read your company's dress code guidelines. Ensure you know what is deemed as appropriate and what is not. I have written and updated many dress code policies for companies. Most of the time, they are outdated. If you feel this may be the case, raise it with HR. They might consider updating it.
The policy should be illustrated with examples; someone's idea of smart-casual could be different to yours. Many policies also specify what you can't wear and not much as to what you should wear. In this case, ASK.
The type of questions you can ask, if not specified:
When seeing clients, do I need to wear a jacket? A tie?
If the policy for example states "smart" dress attire, what is the visual interpretation of this?
Are Casual Fridays allowed? If so, can sneakers and jeans be worn?
7. Does my look compliment my job title?
Look around. If you are dressed much more casually than your colleagues, consider stepping it up a level or two. If you always feel slightly overdressed, don't worry too much.
I'm sure you've heard the famous saying "Dress for the job you want, not the job you have." I'm living proof it's true.
When I was an intern at L'Oréal, I spent my first three months' salary on a couple of great suits. My manager was always impeccably dressed, and I did not want to disappoint.  Colleagues often teased and asked if I was going for an interview. I didn't mind the banter; I knew it would ultimately work in my favor.
A few years later, I was offered my dream job, head of Marketing for Lancôme. The surprise was that it came seven years earlier than anticipated. I know for sure that the consistent effort I put into my professional brand and image had a lot to do with me landing that promotion.
Wouldn't the best way to bring you closer to your dream job be to look at yourself in the mirror each day, already dressed for that job?
Voilà! You have just created a living visualization board. The snapshot you take in your mind is another form of anchoring and internalizing your career goals. Always display an image consistent with your aspirations.