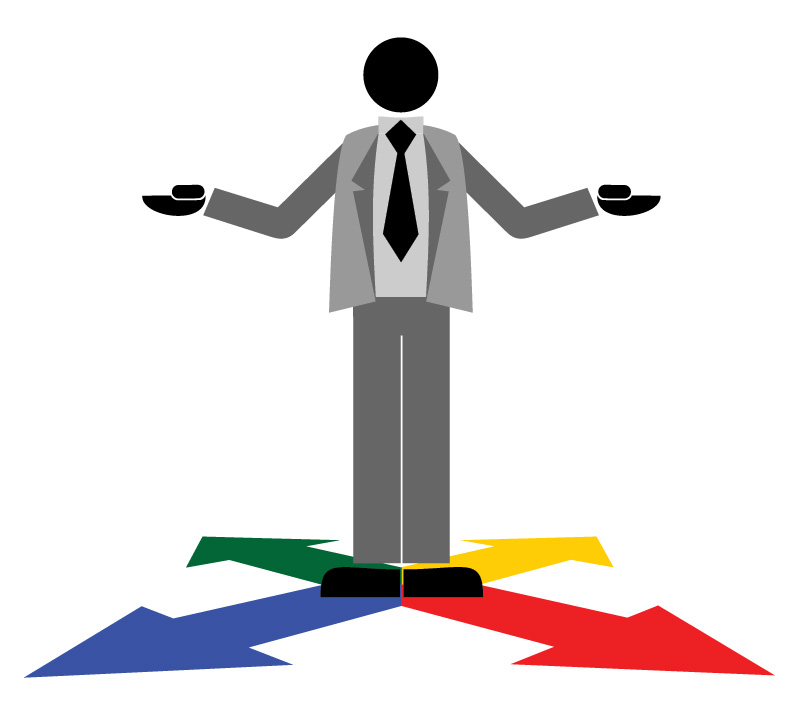 Surround yourself with many wise advisors, and you'll reap the benefits of their wisdom and insights explains Julie Perrine
When you need solid advice, whom do you call? When you are looking for productive feedback, to whom do you turn? Who causes you to think differently about things that may challenge you? Do you have a personal advisory board to help you through making difficult decisions, evaluating new opportunities, or pursuing professional goals? If not, how do you develop one?
What is a personal advisory board?
A personal advisory board is a small group of objective people who typically know you pretty well, who are interested in your personal and professional success, and who are able to help you think through things with clarity and focus. They can help accelerate your success and take some of the fear and uncertainty out of the process. A good personal board will provide both support and wisdom for you as you pursue your personal and professional goals.
How to select your personal advisory board members
Over the course of my career, I have purposefully spent time developing a personal advisory board to support me and identifying criteria for whom I should include. As my career has grown and evolved, having a personal advisory board has become more and more critical to my personal and professional success. It's important to be very selective about who you place on your personal board, though. Here are some criteria to consider and ask yourself:
Who sharpens me?
Who inspires me to achieve more?
Who supports and encourages me to keep climbing and reaching to achieve the goals I have set for myself?
Who brings new perspectives and ideas into my life?
Who stretches my thinking?
Who is willing to offer truly constructive criticism when I need it?
Who is willing to tell me directly that he or she thinks I have a bad idea or am headed in the wrong direction?
Who brings a completely different background and set of experiences into my thoughts and awareness?
Who knows and understands my strengths, weaknesses, and personality type?
Are they emotionally tied to the outcome of my decisions? Or can they be objective?
Are they positive and forward thinking?
Do they energize and invigorate my life?
These are the people you want to surround you and support you no matter what comes your way. Jim Rohn, an American entrepreneur, author and motivational speaker said, 'You are the average of the five people you spend the most time with.' So you want to put careful thought into who those people are. Fabienne Fredrickson, a small business coaching expert, says your results in life are directly proportionate to the expectations of your peer group, so find a high level mentor if you want to play a higher level game. The bottom line is this – who you spend time with and surround yourself with matters!
Surround yourself only with people who are going to lift you higher.

Oprah Winfrey
Your personal advisory board may include co-workers, colleagues from professional associations, friends, people you follow on the web, or even family members. Think about who has sharp business skills and experience that you want to learn more from. Then figure out how you can spend more time with them in person or virtually.
You should have a mix of both men and women on your personal advisory board. Consider other administrative professionals, business owners, financial and legal professionals, and executive or success coaches. Their experiences and education may overlap in some areas and significantly vary in others. This group will become a fantastic mix of trusted advisors for you.
Your personal advisory board members do not need to know they hold that 'unofficial' title. For me, a 'personal advisory board member' is a role a person may have in my life, not a title I assign or share with that person.
Meeting and communicating with your personal advisory board
As with any relationship, communication is key. For those you are able to interact with in person, you will typically communicate by phone, e-mail, getting together for coffee or lunch. In more formal mentoring or coaching relationships, you will probably meet in person on a regular basis as well.
In the current information age we live in, some of your advisors may be online mentors you've connected with but are not able to meet with in person, or even by phone. Communicating with these types of advisors may seem a bit more difficult, but really all it takes is a little ingenuity. Most people are very accessible through their social media sites such as Twitter, LinkedIn, or Facebook. You can submit questions to them through their websites or post comments on their blogs. They may have group coaching programs you can join for minimal cost or LinkedIn groups that are completely free if you request an invitation. When opportunities present themselves, attend their live events or virtual training courses and ask questions to them directly.
When you are communicating with your advisors, share what you're working on and the goals you are pursuing. Share your successes and your challenges. Bounce ideas off of them. Ask them to help keep you accountable to the timelines you establish. As others do this for you, you'll find you want to support others in this same manner, and you become an accountability partner for them as well. It's a contagious cycle that develops.
Giving back to your personal advisory board
As your advisory board members support, encourage, challenge, and inspire you, it's important to realize this is not a one-way street. You need to think about ways you can add value to their personal and professional lives as well. You want to be the kind of advisor for your friends and colleagues who meets the same criteria you have set for your own personal advisory board. For me, I try to show my sincere appreciation in the form of small gifts or books, treating them to coffee or lunch occasionally, saying thank you verbally and in writing. When it comes to my online advisors, I say thank you via social media posts, sharing their information with my followers, and posting positive comments on their blogs. It doesn't have to be a lot; it just needs to be sincere and thoughtful.
Begin developing your personal advisory board today
Getting started is easy. Don't overthink it. Simply pull out a pen and paper and begin developing a list of names you'd like to have on your personal advisory board. You probably already have some board members in place. You just hadn't thought of them in these specific terms before.
Once you have your list of names created, make a list of ways you can more regularly interact with, spend time with, or learn from some of those people. Here are some ways you may want to do this:
Call them
Send them an email
Mail them a card or handwritten note
Schedule a lunch or coffee date
Pursue a formal mentoring relationship
Join a professional association
Attend networking events
Follow or connect with people on social media sites
Join a group coaching program
Attend training sessions they provide
Read their blogs
Purchase and read their books
Now it's time to make a commitment to yourself to do at least ONE thing this week that causes you to interact in some way with one of your personal advisory board members. Then do it again next week. Continue to make this a weekly goal, and you'll be amazed at how invigorating this can be to your life and your career development when you regularly engage with these trusted advisors in your life.
There's an old adage, 'There's wisdom in a multitude of counselors.' Surround yourself with many wise advisors, and you'll reap the benefits of their wisdom and insights as you actively pursue your personal and professional goals for years to come. Your long-term success depends on it!