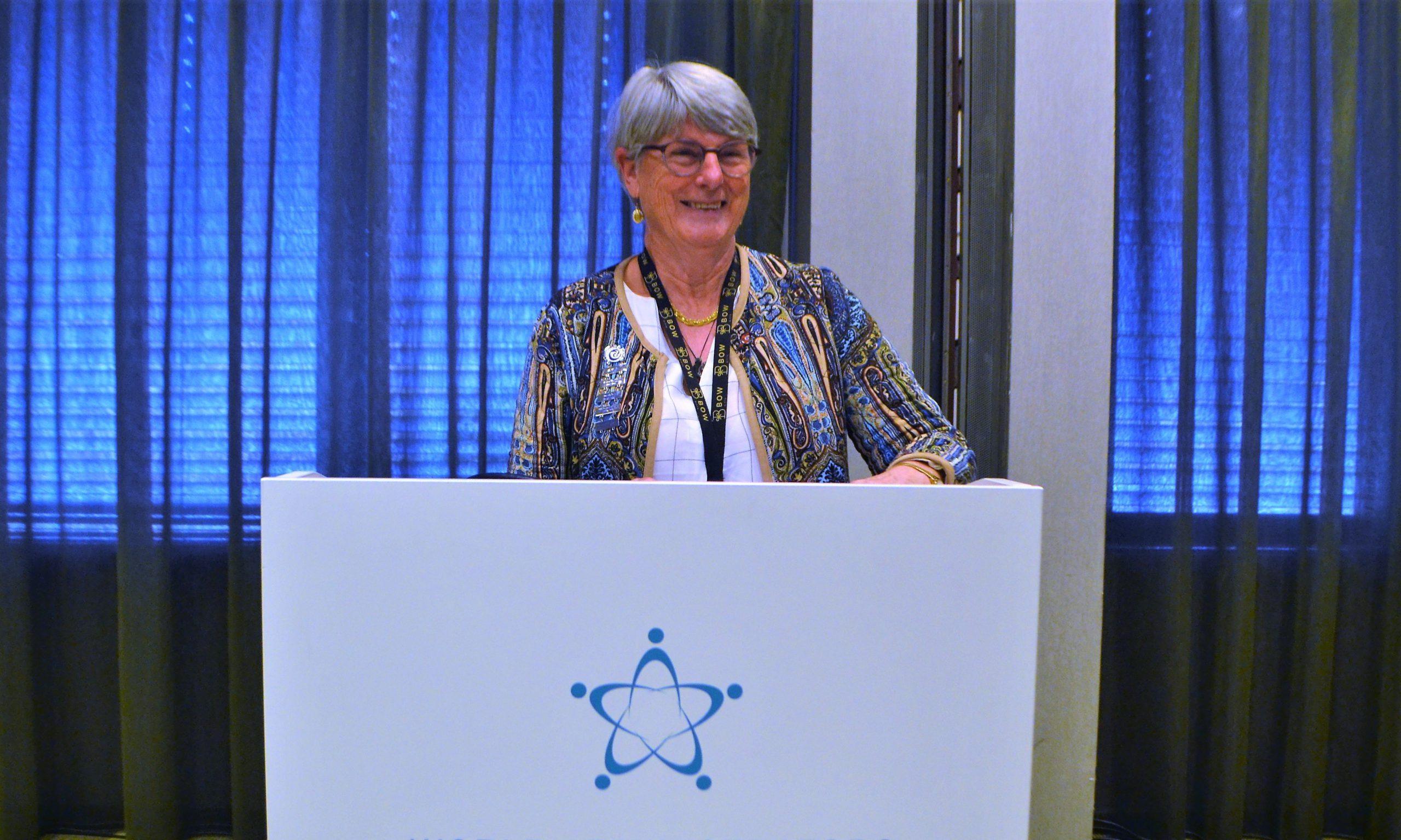 Eth Lloyd details the plan for the next 12 months in the lead up to the 2020 Summit
This article sets out the steps required to be prepared for the 11th WA Summit in 2020 which is being held in Wellington, New Zealand, 30 August – 01 September 2020.
Immediately after a WA Summit the Chairman pulls together the Advisory Council and the Task Forces who will be working on bringing to life outcomes agreed during discussions at the summit.
The Advisory Council is made up of regional representatives from around the world. Each region may nominate one or two people (as set out in the Advisory Council Terms of Reference) to represent their region on the Advisory Council.
The regional make-up may be discussed at every summit and this happened in Frankfurt. The Delegates from the African countries asked for better representation.  They then went back to their own countries to discuss. They have agreed on North, South, East and West Africa each as a region and each with one representative, totalling four representatives for the continent of Africa. We currently have a representative for South, East and West but no-one from North Africa.
As Chairman of the Advisory Council, I contact those who were regional representatives last time and ask if they have been re-nominated, if they have then they continue. If they have not, then I approach the administrative associations in the countries within that region and request one representative.
The Chairman cannot advise the region as to who their representative is.  However, if the Chairman receives no response from a region and that region has no representative then they may, if an individual has been recommended or has approached them, invite that person to represent their region. It is very important that where possible a region has a voice.
In Frankfurt for the first time, many of the Delegates at the discussions offered to either lead or participate in the Task Forces for various outcomes. This certainly helped to spread the load of research and development that was required.  These individuals are not on the Advisory Council; however, each Task Force has an Advisory Council member who undertakes the task of reporting back to the Advisory Council for that group.
It was June 2019 before all the Task Forces were working fully and for the reports to start coming through.  This is largely because everyone involved is undertaking these roles alongside their full-time paid work and their very many other commitments. Those Delegates who were in Frankfurt, had to return to the work that was awaiting them after several days away, so it took time for them to be able to fit in this new role and task.
The WA-Summit requires a website and when Anel Martin felt she needed to step away, after four years of constant, supportive and hugely valuable voluntary commitment, her decision led to an opportunity to reconsider our website. Much of our connection to you, the administrative professional, is through social media and this magazine, however many of the documents we discuss are on the website. We are currently in a pre-launch phase for our new website which should be running by the time you read this article.
There are several more steps that need to happen for the 2020 11th WA Summit to occur. I outline these, relatively in order, so that you understand the process leading up to a WA Summit.
From now until the end of 2019
Launch new website
Send out the "New Topics" survey
Develop and send out the Interim Agenda
Send out the "Expression of Interest" Survey
Send out the link to the Delegate Credentialing form
Start a regular newsletter using the website
By end February 2020
Receive Delegate Credentialing forms
Finalise registration costs
Send out the registration form
Receive registrations
By end July 2020
Receive Delegate Credentialing forms
Receive registrations
Finalise Agenda
Send out material to Delegates for discussion within their own country
Close Registrations
By 30 August 2020
Hold the WA-Summit Opening and Welcome Reception
Over the next few articles I will report on progress on the above and from the Task Forces which are focusing on:
Completing International Credentialing information
Developing our own LinkedIn international network
Developing a Skills Set Matrix
Developing information and guidelines around Workplace Harassment
A White Paper and Templates to support the Image of our Profession
The Future Structure of the Advisory Council, to be called the World Administrative Alliance (WA-Alliance)
Updating Administra our World Action Plan