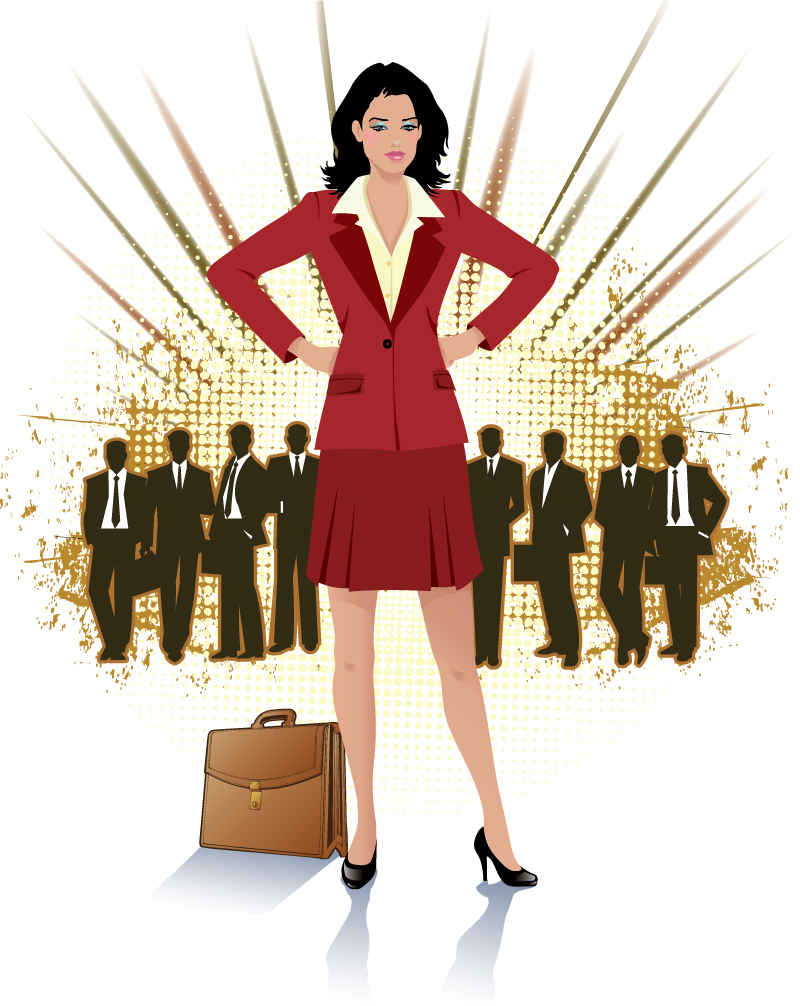 Robert Hosking details his top tips for developing an executive presence
Ever noticed how some administrative professionals seem to have mastered the "wow" factor? They walk the walk, talk the talk and look the part. Heads turn, ears perk up and people pay attention when they speak.
Here's the thing: nobody is born with executive presence. But you can — and should — cultivate a top-notch professional image. What's more, it doesn't have to cost dearly or take a lifetime to master. The following tips will help you develop the capacity and confidence to inspire and lead – and ultimately give you a career advantage.
1 The only way is up
Whether you're stepping into an interview, gearing up for a promotion or simply looking to convey greater gravitas, getting where you want to be starts with determination and self-belief. Set your goals and then focus on how to achieve them. To know what you want is half the battle won. Start by making a list of objectives, and honestly assess where you stand in relation to each aim. Next, jot down the personal and professional qualities you consider vital to career success. (Read on for suggestions of what constitutes an executive presence.)
Focus on emphasizing your strengths and improving or enhancing the areas you feel are weak. From there, you'll be able to identify and apply a unique set of personal values. Executive presence starts with self-awareness — as well as a "sixth sense" of what you can do to make the people you support look good. To succeed, you need to build and project a personal brand that is powerful, credible and consistent.
2 Look and sound the part
Tech gurus may be able to get away with a uniform of T-shirts, jeans and flip-flops. Administrative professionals? Not so much. Dressing professionally gives people credibility, and looking the part can be especially important when you're in a position that constantly interfaces with executives, clients and other business contacts.
Dressing with executive presence doesn't always mean starched shirts and serious suits, but it does mean paying attention to the company "look" and emanating it. Keep in mind that in an OfficeTeam survey, 80 percent of managers said clothing choices affect an employee's chances of earning a promotion. I like to think that the old rule, "Dress to the position you aspire to", still holds true. Check out the sartorial choices of influential executives at your workplace. If you've set your sights on the next level, adjust your work wardrobe accordingly.
But it's not just clothes. Women, look at your choice of hairstyle, makeup and accessories, and see what they say about you. Men, consider your facial hair and personal grooming — are they executive worthy?
Don't forget to align your body language and voice to match. Scrutinize how you sit, walk, stand and shake hands. For an honest assessment, you may want to ask a trusted friend or colleague for his or her opinion. First impressions persist, so be intentional with yours.
3 Take a stance
Decisiveness is a pillar of executive presence, while dilly-dallying projects the exact opposite. When someone gives you options, saying, "Oh, I don't know — I can never decide. You choose" will create the opposite of the effect you want to have on people. For a more professional image, state your preference. If you need time to reflect, you could say, "Let me think about it and get back to you by end of day."
Other ways to be decisive: Accept invitations to demonstrate your expertise, give input or contribute to strategic decisions. Be calm and composed in what you say and how you say it, and nix excuses or apologies for any self-perceived lack of experience. Seize opportunities to offer feedback and advice. If you see room for change or improvement, pipe up. Likewise, be open-minded with others who offer insight and value, and apply neutrality to disputes. Commanding executive presence involves listening to conflicting views, reflecting and replying thoughtfully and respectfully.
Take care not to overstep the bound, though. Don't assert your opinion if you don't know what you're talking about. On the other hand, dialing up that self-assured, understanding tone when you know your stuff will get you heard and, more importantly, listened to.
4 Make allies, not enemies
Developing an executive presence means being considerate of coworkers. Endeavor to create positive relationships with those above, beside and below you. This means paying strict attention to workplace etiquette, playing nice with workplace politics, politely extricating yourself from office gossip and showing respect to all — regardless of their rank or station.
Find out what others want and what makes them tick. Empathy and intuition are crucial stepping stones to getting ahead at work. Those with executive presence know how to predict and prevent problems, and they don't skimp on delivering praise to colleagues where it's due. Recognition and positive feedback go a long way, but don't go overboard or your kudos could be perceived as hollow flattery.
5 Master communication
Strong writing skills are foundational to building an executive presence. Is it time to brush up on yours? Take the time to reread everything you write: emails, letters, memos and reports. Go easy on the exclamation points and emoticons in work-related messages. If you feel your written communication is less than stellar, enroll in a class and explore online tools and resources that could help you up your game.
Pay close attention to the messages and language your firm wishes to convey. Position yourself as a company ambassador in the workplace, when meeting clients and at external events like conferences. Remember to keep an eye on your virtual persona as well by perfecting your digital etiquette.
6 Take initiative
Don't wait until something's amiss to rectify it or, worse still, leave it to someone else to correct. If you spot an opportunity to take the lead and mobilize others, seize it. Have ideas on how to improve workplace operations or business strategy? Take action. Leaders don't wait to be asked to act. Be proactive and put your foresight and skills to good use.
But don't forget to get buy-in from management. As appropriate, approach your supervisor with your suggestions. The better thought-through they are, the more you and your plans will be taken seriously.
7 Track your progress
Keeping up executive presence is like physical training: It requires ongoing work and maintenance. Monitor your progress and adjust your goals and approach as necessary. To test the freshness and relevance of your professional image management, periodically ask yourself some questions, such as:
Do I communicate clearly, directly and decisively?
Do my body language and tone of voice project confidence and credibility?
Does my overall appearance mirror that of an executive?
When I speak up, do people listen and respect what I say?
Do I listen as well as speak, and acknowledge the contributions of others?
Do I connect with people on a personal level?
Do I uphold and transmit my personal values in all work-related matters?
Do I avoid apologizing excessively or keeping quiet when I should speak up?
Do I start or engage in discussions on company issues and specific projects?
8 Keep it real
Remember that the aim of having a professional image is to be the best possible version of you. Being genuine is one of the most magnetic and memorable qualities anyone can possess. While it's good to admire and follow the example of role models, you can't be someone you aren't, nor should you even try. Besides, faking it is obvious to others and tiring to yourself.
An executive presence is an essential requisite to effective leadership and a vital asset to any administrative worker who wants to get ahead. Helping other employees develop a professional image is also an important task for those who manage staff. So cultivate your executive presence, get ahead and pay it forward.