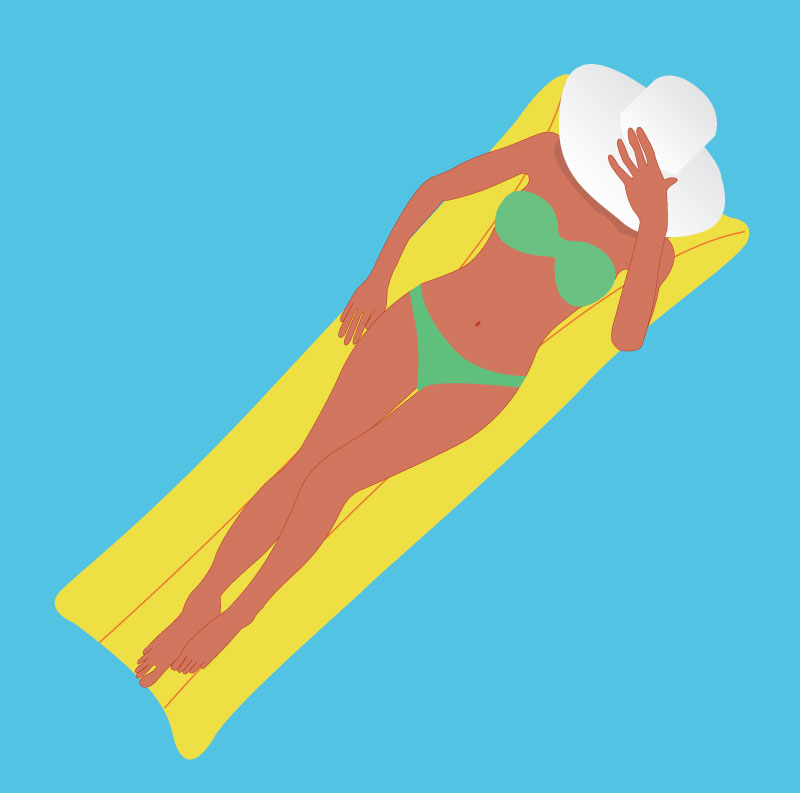 … or "do as I say, not as I do." Susie Kay explains
I recently spent a few days staying in a remote conference hotel prior to delivering a conference keynote session and an afternoon of associated workshops. With hindsight I should have realised that obeying the dictates of my diary and having the break first was not destined to deliver what I hoped – to give me some much needed down time. The dismal failure of having a few days off immediately before the event rather than afterwards led me to ask "When is a break not a break?"
I am sure you recognise the scenario – it has been a very busy year both at work and for the family so I would have to admit to being rather tired and this led me to grab what appeared to be a good opportunity to have a short break. I had already "bent" my own rules as circumstances have so far delayed me having any holiday so far this year and that is never a good idea. In the main I do listen to my own good advice but this year conspired against me in several ways. Arranging this time away was very welcome even though I was only listening to my own advice with half an ear about taking sufficient time out to stay sane. So I should not have been surprised that it didn't quite work out as anticipated. However, like any good story it did provide a couple of interesting learning moments.
The first was that the result was entirely obvious and I only had myself to blame. A bad idea is a bad idea whether you want it to have a good outcome or not! I really did not have sufficient time to fully relax before I was required to start winding up again to get ready to perform well for the conference attendees. For those who are required to give presentations or present their work I am sure you recognise that, even if you are very familiar with the content you are due to deliver, there really is a need to bring yourself to peak performance level and that requires acknowledging some of those stage nerves that you need in order to perform at your best. Not what you might call a relaxed frame of mind!
The second interesting item is the "click into gear" effect which I have seen in many colleagues over the years, especially when they are caught unawares or are, as in my case, extremely tired. When you are very familiar with your subject matter and have the experience of having been in a similar situation before, your automatic gear engages on demand and you are able to step up and do what is required, utilising your knowledge, experience, enthusiasm and your need to share what you have to say with others. Afterwards it is, of course, permissible to stage a relapse but only after the audience has faded away and you have found some privacy.
So, just occasionally, we all have to admit that simply knowing about the rules which protect our own wellbeing isn't always enough to keep us on the straight and narrow. Good intentions do not always work out and that is a lesson that can only ever be learned the hard way, no matter what the context. However, the important part is to utilise the very best practice advice that comes to us from those who understand fully how continuing professional development is of benefit. Always reflect on what you experience and find those learning nuggets so that nothing is wasted. Positive and negative experiences will both give us opportunities to learn and benefit from the reflection that offers us insight and the ability to be clear about what we need to do better next time.
The punchline to the whole episode is that part of my presentation was about maintaining our wellbeing at work and I simply had to chuckle when I reached that part of the workshops. It truly reminded me of the old adage "Do as I say, not as I do."
So, although I do still need to get my holiday sorted for this year, the main result of the whole sorry tale is that I have spent the last few days booking a lovely villa in the sun for a total getaway early next year and I cannot wait to down tools and do absolutely nothing for a while!
We are what we repeatedly do. Excellence is not a single event, but a habit. – Aristotle
Learn the rules so you know how to break them properly. – Attributed to Dalai Lama
Fun is fundamental. There is no way around it. You absolutely must have fun. Without fun, there is no enthusiasm. Without enthusiasm, there is no energy. Without energy, there are only shades of gray. – Doug Hall